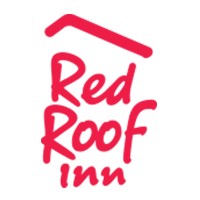 With over 400 locations, Red Roof Inn is a widely known and respected chain of hotels that has been striving to satisfy their guests since 1973. If you are interested in employment with a company whose name is synonymous with great hospitality, information about the Red Roof Inn application process is located below.
J R Trueman opened his first hotel in Grove City, Ohio on February 20, 1973 with an unheard of price of $8.50 per night. His goal from the beginning was to make his guests comfortable and create an oasis for their home away from home. Red Roof Inns offer superior King Rooms, a pet friendly environment, free continental breakfast, and much more.
Since the grand opening Trueman has created many programs to benefit his guests propelling to the top of the hotel industry. These include a toll-free reservation system and the RediCard Loyalty programs which awards guests for staying at any Red Roof Inn location. In 2014 this franchise opened 80 locations and they hope to open even more in the coming year. They were voted #1 in the Economy hotel sector for 2014.
Working for Red Roof Inn allows you to be an employee for a company whose team embraces the differences among employees, guests, and business partners. They welcome diversity and are an equal opportunity employer who is consistently rated among the leaders in guest satisfaction by J.D. Power and Associates.
Red Roof Inn management constantly strives to achieve all their business objectives with their guests and employees in mind. As a leading hotel chain in America, this company truly embodies the idea that a "nice place" at a "nice price" is what all guests and employees need.
Red Roof Inn Careers
From entry level positions to advanced management Red Roof Inn jobs lead to Red Roof Inn careers. If you go to the career page on the company's website you will see three different job opportunities: corporate office positions, corporate hotel positions, and franchise location positions.  Perusing each option will give you an idea of which position to apply for.
When applying online for corporate hotel jobs the website pulls up a search engine with which you can find opening at your local hotel. It then leads you through their online applications. However, if you choose a franchise position you will see a list of available job titles and locations with an email address to send your resume and cover letter.
Get Your Degree!
Find schools and get information on the program that's right for you.
Powered by Campus Explorer
How old do you have to be to work at Red Roof Inn? You must be at least 16 years old to apply for jobs at Red Roof Inn. However, most hotel locations prefer you to be 18 years old so you are able to serve alcohol to the quests and so you can work later hours.
Associates employed by this company are offered travel discounts and advancement opportunities. Individuals in a management position are also offered medical, dental, and vision insurance on top of a 401 (k) plan with company match. Basic life insurance, paid time off, and bonus opportunities are also benefits enjoyed by the management of Red Roof Inn.
Job Description and Salaries
Front Desk (Guest Service Representative): Working at the front desk means you are the first and last person a guest sees, making you incredibly important to their overall experience at the hotel. Responsibilities for this position include checking guests in and out of rooms, answering phones in a professional manner, and handling any guest requests or complaints. Average pay for this position is $8.00-$11.00 an hour.
Housekeeping: A housekeeping employee's main job is to clean the guest rooms to hotel standards. They should be able to clean quickly and efficiently. Housekeepers will also be expected to receive and fulfill guest requests for towels, sheets, etc… This position pays about $9.00 an hour.
Maintenance Technician: These employees should possess knowledge about all in-room equipment, including the A.C./heater, the televisions, mini fridges, and microwaves. You will also be expected to fix any problems that arise with that equipment while maintaining a friendly attitude toward the guests. The pay for this position is about the same as for a housekeeping position.
Sales Manager: As a Sales Manager, your responsibilities will include anything to do with sales larger than that of a single room reservation. If guests need to book a block of rooms for an event, reserve an event or conference room, or have questions about specific discounts, they will be directed to the Sales Manager. Due to the management title this position pays around $37,000 annually.
General Manager: The General Manager runs every aspect of these $1-$4 million dollar businesses. Whether it be a human resources matter, a financial issue, property and sales management problem, or simply a dissatisfied guest, a General Manager will oversee it. A degree or equivalent is required to work in this position. The annual salary for a Red Roof General Manager is $62,000.
Red Roof Inn Interview Questions
After searching for available Red Roof Inn jobs online and filling out your free application, it's time to begin preparing for your interview:
If you were presented with a bad situation how would you turn it in to a good situation?  Before hiring you for a position with Red Roof Inn your interviews will want to ensure you are capable of handling a dissatisfied guest. To answer this question you should articulate your ability to remain calm and positive under pressure by giving an example of a time you successfully diffused a bad situation.
How would you handle a complaint from a guest about a rude front desk employee? This question will mainly be asked if you are applying for a management position. The best way to answer would be to state how you apologize to the customer for your team member's actions and how you would fairly discipline the offending front desk employee.
Why did you choose this field? With this particular question, most managers simply want to see your enthusiasm for guest service. When working for a hotel your main job is to keep guests happy and be hospitable. Simply express your eagerness to create a comfortable environment for each guest and your interviewer will be satisfied.
How would you handle a guest you weren't able to satisfy? The worst thing a hotel employee can do is tell a guest "no" to something without offering an alternative. If a guest wants a new room and none are available, then you must come up with something else to offer them to satisfy their needs. A good way to answer this question is by explaining how you would explain why you can't fulfill their request and what you would offer the guest instead.
Why are you a good fit for this position? Hospitality mangers of all kinds just want to hear that you're an enthusiastic worker who will smile and make their guest feel welcome. Don't be afraid to brag about your excellent people skills when asked this question.
Advice for Application Process
Whether you're looking for a direct application, printable application form, or a way to download application form, the links below are helpful in explaining how to apply for Red Roof Inn online. Before completing a Red Roof Inn application it is important to find which position is the best fit for you. This will ensure you are filling out applications for the correct position.  There is no printable application for Red Roof Inn, so if you require a hard copy the best thing to do is go to your local hotel and request an application from the front desk, but if you are able you should take the opportunity to apply online.
When preparing for your interview make sure you present yourself professionally. If you have one available, print out a copy of your resume. Try to reveal your best qualities while remaining humble. If you are interviewing for an entry level position at one of the many hotel locations around the country, show your interviewer your friendly manner. It's important to smile and shake hands so they know you'll present yourself well to their guests.
If your desired position is one that requires some level of education be sure you articulate to your interviewer what aspects of your degree make you a good candidate. Let them see your experience and knowledge.  Job opportunities are plentiful with this company, whether you are looking for a part time entry level position or you're looking to begin/further a lasting career.
Most importantly, remember to thank your interviewer for the opportunity. Also, have a few questions to ask such as: "When can I expect a decision?" and "What are you looking for in an employee?" This will show your initiative and desire for employment.
Also See:
Wyndham Hotels And Resorts: See our guide for careers at Wyndham Hotels And Resorts.
Travelodge Hotels: For career opportunities, fill out the Travelodge Hotels online application.
Embassy Suites: Checkout the application page for work at Embassy Suites.
Springhill Suites: Use the Springhill Suites job application to apply here.
Hyatt: See this page for jobs at Hyatt.
Company Links