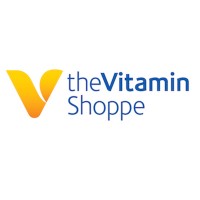 To combat illnesses and boost the immune system, you need to have an abundant supply of high quality vitamins and supplements. Vitamin World is a retailer of such products in the US.
The company has been serving the public since 1977, bringing health and wellness closer to families. It has always believed that nutrition starts at the source, thus carefully selecting unique ingredients from around the world.
Vitamin World likewise delivers on its promise of quality. The company sees to it that ingredients are at their purest and most potent state. It even offers a 90-day money back guarantee to unsatisfied customers.
However, the management does not only care for its customers; it also ensures the safety and professional growth of its employees. The company offers its workers a 401(k) retirement plan, a flexible work schedule, paid time off and sick leave, health and life insurance packages, and product discounts.
The company also has an amazing team of managers, who help new hires and their subordinates in their tasks. In such a safe and fun environment, tasks are easier learned and accomplished.
How old do you have to be to work at Vitamin World?
Job seekers 16 years old and above are eligible to work in the corporate offices and retail stores.  They can work from Monday to Saturday, from 10 AM to 9 PM, and on Sundays, 12 PM to 6 PM. Minors must first secure work permits before they could report to the company.
Vitamin World Careers
Anybody who's interested in selling vitamins, or in managing Vitamin World's retail stores is welcome to apply. The company also welcomes results-driven, passionate, and committed professionals to check out the following jobs:
Retail Sales Associate
The Retail Sales Associate shall greet customers as they enter the store, attend to clients and their needs, provide outstanding customer service, and operate cash registers. He also arranges the products on shelves and checks stocks. Whenever customers need an item, it is the Sales Associate who helps them locate the product.
Assistant Store Manager
A store manager cannot perform his duties alone. He needs help from his Assistant Store Manager, especially in monitoring store sales, checking on the performance of employees, and maintaining the safety and cleanliness of the store. He helps train the staff and interview new applicants.
Store Manager
The Store Manager is a strong leader who can drive sales and communicate effectively to his staff. He motivates his staff and helps them perform their duties. The manager shall be in the store from opening until closing hours, and help maintain order in the store.
Category Manager for Sports Nutrition
The main task of the Category Manager is to create, develop, and execute plans for the Sports Nutrition department. He fosters relationships with manufacturers and suppliers, and collaborates with them on marketing, purchase, and operations.  The Category Manager reports to the Senior Director of Mechandise.
Summer Intern for HR
The intern shall perform clerical duties at the Human Resource Office, help prepare reports, and assist in the recruitment process. He shall also assist in a wide range of projects related to employee orientation, HR compliance, and employee benefits. Other issues beyond his scope will be reported to the senior HR staff.
BizTalk Developer
The BizTalk Developer shall design and implement BizTalk. The ideal candidate must be knowledgeable in SQL-based and Agile technologies, JavaScript, HTML, and CSS. He must be able to produce codes and troubleshoot any glitches in the software. Applicants for this position are required to have a bachelor's degree in IT, Engineering, or a related field.
Application Developer
The application developer shall work closely with engineers and computer analysts in writing codes, testing software, and developing the necessary specifications for the application. These specifications must be explained in simplest terms, especially to non-IT specialists. At regular intervals, the application developer shall monitor the effectiveness of the software.
Email Marketing Manager
The job of the email marketing manager is to develop email campaigns and communicate the company brand to clients and other stakeholders. He shall manage email databases and draft newsletters to be sent to subscribers. Reaching a wider market is the manager's top priority.
Director Private Label Brand Management
The task of the director of private label is to lead the marketing and brand strategy for the company's supplements. He shall develop strong partnerships with suppliers and the merchandise team in the pricing, marketing, and promotion of the products.
Customer Service Representative
The CSR shall answer inbound calls and entertain clients' concerns. He must be polite and prompt as he tries to resolve the caller's problem. Multitasking is important in this job because he needs to encode relevant information as he listens to the customer. He shall also prepare a transcript of their conversation for performance evaluation purposes.
Vitamin World Application
You will be redirected to the company's recruitment page. There are times when this page is not loading properly. Thus, it may be best to ask for the application form from the store within your location.
If possible, bring all the pertinent documents when you visit a store. Complete all the entries in the application form, and attach your resume and cover letter.
Some managerial positions require a thorough background check of the applicant. You might also be asked for certifications of any completed trainings or special skills.
Your previous job experience is one of the highlights of your resume. Write only your relevant skills and trainings. Keep the document neat and complete with accurate information.
Prepare for an interview as well. Your knowledge of sports, nutrition, and fitness is beneficial, as you may be asked about your possible contributions to the company. Research on Vitamin World before you submit your application.
Things to Know about Vitamin World
The company believes in providing quality products. Thus, employees are trained to be meticulous in selecting ingredients, and in creating a happy shopping experience for clients.
It also believes in giving back to the community and fighting malnutrition. By providing deworming tablets for children and conducting nutritional counseling to mothers, it promotes a better health one step at a time.
Vitamin World has also teamed up with wellness enthusiasts in the US and abroad to share their passion for nutrition. Affiliates could have their own website and earn commissions for every sale.
Clients and health enthusiasts may also sign up for a Savings Passport Membership, where they can earn points for their purchases, get rebates, and save up to 50 percent.
Application Links
Company: https://www.vitaminworld.com
Careers: https://www.vitaminworld.com/joinourteam-aboutus.html
Application: N/A