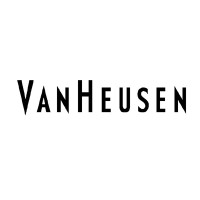 Van Heusen is a famous fashion line that is owned by the PVH Corp. Van Heusen is commonly associated with men's suits, dress shirts, ties, and dress pants. They also have popular high fashion women's line. For more information on your Van Heusen application, follow the link below.
Brothers Moses and Endel Phillips sold and mended shirts for coal miners in Pottsville, Pennsylvania in 1881. They had found much success doing this and then ended up a national company. They came across a new "soft-folding" collar, which was created by John Manning Van Heusen. Isaac Phillips purchased this patent from Van Heusen, and the business was born.
They are most famous for being "America's #1 shirt brand". They make affordable fashions that allow people to look great while being easy on their pockets. They have their own outlet stores, as well as selling their products at popular department stores like JcPenney, Kohl's and Macy's. They are both affordable and easily accessible, which makes it a popular choice for the everyday shopper.
This company is looking for people who are passionate about fashion. They also want employees that have amazing interpersonal skills so that they can provide a positive customer service experience for guests in their stores. If you feel like these are qualities that you possess, then you should apply today.
Van Heusen Careers
This company offers many different career opportunities at both the corporate and retail level. The retail stores offer many entry-level opportunities for people to gain valuable work experience to turn their job into a Van Heusen career. Some positions you can find in the retail stores are sales associate, assistant store manager, and store manager.
The corporate level has plenty of different types of job opportunities that any person can find something that is a good fit. There are entry-level positions found here, but most positions are higher level positions that require a person to have more experience and education. Some positions found in corporate are designers, buyers, and merchandise & planners.
Different positions within this company have different requirements to gain employment here. Some positions require a high school diploma or equivalent. Higher level positions may require a college degree and several years of experience to gain employment. How old do you have to be to work at Van Heusen? The minimum age of employment is 18 years of age.
Van Heusen offers very competitive benefits for their industry. Employee eligibility for benefits can depend on hours worked weekly and job title. Some benefits may include health insurance, dental and life insurance. They will also have access to long-term and short-term disability as well as a 401(k). These are only a few of the many benefits offered.
The hours of operation can vary depending on location and holiday hours. Some holidays may cause store closures. During the holiday seasons, hours may be extended to accommodate holiday shopping. For more information on the store hours, check your nearest location. Generally, hours are from Monday through Saturday from 9:00am to 9:00pm and Sunday from 10:00am to 6:00pm.
Job Descriptions & Salaries
Sales Associate- A sales associate is responsible for assisting customers on the sales floor. They may assist customers by sizing them so they can pick out clothing that fits and suit their needs. They will handle customer transactions at the register, including returns and exchanges. A sales associate may earn around $9 per hour.
Floor Supervisor- A floor supervisor is responsible for assisting the assistant manager and store manager in handling the staff. They will perform many duties as a sales associate would. They will also help drive sales in the store. The floor supervisor will help train new employees. A floor supervisor may earn around $10 per hour.
Assistant Store Manager- An assistant store manager is responsible for assisting the store manager in running the daily operations of the store. They will train new employees and fill in on the sales floor when they are short-staffed. They will also help handle customer issues as they arise. An assistant store manager may earn around $13 per hour.
Store Manager- A store manager is responsible for running the daily operations of the store. They will hire and fire new employees as necessary. They will conduct the job interviews for potential applicants. They will handle their store's budget and payroll, as well as managing their inventory. They will also be responsible for scheduling their staff. A store manager may earn around $44,000 a year.
Van Heusen Interview Questions
These are some questions that you may be asked during your interview.
Why do you want to work at Van Heusen? This question may require some research prior to your interview. The interviewer is looking to see what you know about their company and what they stand for. Describe which values that you feel you share with the company and why they make you a good fit to work here.
Where do you see yourself in 5 years? The interviewer wants employees that have a career goal in mind, and not someone who just jumps from job to job. Explain what your long-term career goals are and how this company fits into that plan.
Discuss a difficult situation you have experience with a customer and how you resolved it. Having amazing customer service skills is important to this company. The interviewer wants to see what skills you possess in this field. Describe a difficult situation you have experience and how you resolved it, without sounding negative about the customer.
Why should we choose you over the other candidates? The interviewer is giving you the opportunity to sell yourself as the best applicant. Describe your strengths and why you feel the company would benefit from them. Try not to sound too boastful when doing so.
Why did you leave your previous place of employment? The interviewer is looking to understand your reasons for leaving to see if you are a serious employee. Explain why you are making the switch without being negative about your previous place of employment.
Advice for the Application Process
Wondering how to apply at Van Heusen? You can apply for a Van Heusen job at Van Heusen jobs online. You may also fill out an application form at your local store. There are no printable applications online. There are no downloadable applications online. The easiest way to apply is to apply directly online.
You can find the job descriptions and responsibilities clearly stated on the company website. This makes it easier for potential job seekers to find positions that are a good fit for their skills. You should only apply for positions that you qualify for. You should also submit an update resume with your application.
After applying for a position, you should hear back within a reasonable amount of time. If not, you can call up the store you applied at to check the status of your application and to see if they are still hiring for that position. They may also tell you when they will begin conducting interviews.
You should practice for your interview beforehand. You can do this by asking yourself potential interview questions and answering them aloud. This will help you feel less nervous for your interview, as well as making you seem more confident and articulate. You should dress in a professional manner. This will help you get the job.
Also See:
Francesca's Collections: For career opportunities, fill out the Francesca's Collections online application.
Avenue: See our resource page for more information on Avenue careers.
DKNY: Checkout the application page for work at DKNY.
Anthropologie: For career opportunities, fill out the Anthropologie online application.
Hugo Boss: Checkout the application page for work at Hugo Boss.
Company Links