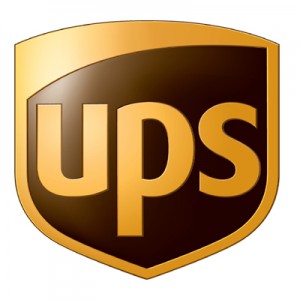 United Parcel Service is the global leader in package delivery, transportation and logistics services. As an American multinational company, the headquarters is located at Sandy Springs Georgia and with operations in more than 220 countries.
Founded in 1907 by James Casey and Claude Ryan, the company was then The American Messenger Company in Seattle providing mail and package delivery across the state. In 1919, as the result of multiple mergers and acquisitions together with the expansion of services including consolidated delivery, the company changed its name to what is popularly known in the acronym UPS.
Valued at $58.4 billion in 2015 with more than 444,000 employees worldwide, the package operations amount to 85% of revenue at $48.9 billion. The retail access system that follows a franchise set up consists of 4,889 stores while the authorized outlets are more than 10,000.
In 2017, UPS was awarded one of the "World's Most Admired" companies by FORTUNE magazine. The company takes care of its employees through numerous monetary packages, health (medical, dental, vision), and work-life balance benefits including 401K, paid vacations/holidays, educational assistance, and discounted stock.
Reviews on jobs portal from former employees have nothing but praises in terms of compensation and benefits. One of the common themes of review is the workplace ambiance that involve a helpful management, fast-paced, systematic, and rewarding. People like working for the company because of the workplace ambiance on top of compensation and rewards.
How old do you have to be to work at UPS?
 With a fast-paced and vital workplace, this means serious business and a high level of professionalism from all its employees. Entry level positions both in the office and the on the ground require at least 18 years of age while management positions depend on the qualifications and most important is the experience in transportation and logistics.
UPS Careers
The dynamic workplace of UPS has three key areas of opportunities: package handling, logistics, and driving. One area of work is the part-time, seasonal and hourly job positions, which allows almost anyone to be part of the company and experience the dynamics of a job in a multinational company. The company also boasts of being an equal opportunity employer.
Customer Counter Associate. The position requires lifting packages up to 70 pounds, using DIAD board, and counting and receiving money from customers. The position also involves operating cash register, credit card machine, and the UPS tracking system daily. Customer service skills and problem-solving skills are required for this position.
Package Handler. In a warehouse environment, package handlers play the crucial role of sorting packages, loading and unloading trucks following a timely pace and as much as possible without any delay. Working with a team is required for this position. Variety of shifts are available for part-timers.
Tractor-Trailer Drivers. UPS is looking to hire tractor-trailer drivers as either full-time, temporary and seasonal. The position involves driving a tractor-trailer unit to at least one destination and finish by returning the unit to the assigned station. Drivers are also required to maintain the company's driver appearance standards.
Full-time Dockworker with CDL. The position involves moving freight from and into the trailers following a timely pace. Dockworkers may do this manually or with a forklift. Forklift experience is preferred. The position also involves driving the tractor-trailer for daily pick up and delivery from customers.
Over-The-Road (OTR) Team Driver. This position involves driving a tractor-trailer for OTR delivery of freight to two or more locations to meet the requirements of one customer that will be assigned to the dedicated driver.
Automotive Mechanics. The position involves the maintenance and repair of package delivery vehicles, tractors, and trailers. Candidate must perform proper diagnostic check, preventive maintenance and repair of gas and diesel-powered engines, hydraulic and airbrake systems, and electrical systems. A minimum of five (5) years experience in the same position is required.
Sales Account Executive. The position involves developing new business opportunities by selling services to potential customers at an assigned area. This involves accomplishing assigned sales plan by conducting face-to-face customer sales calls and customer visits. Other daily tasks include maintaining and growing a book of business, tracking sales, monitoring and following internal sales leads, submitting price quotes, and developing standard operating procedures.
Preload Operations Supervisor. The position involves training and supervision of package handlers and clerks to make sure that all assigned tasks and duties are accomplished safely and without delay. This bottom management position requires customer service skills and the ability to work on shifting schedules.
Part-Time Carwash Supervisor. The part-time car wash supervisor will be assigned to the package center to supervise employees assigned to the area. This position requires flexibility in work load and shifts. As a management position, the compensation package includes full health benefits, 401K, educational assistance, discounted stock purchase program and paid vacations/holidays.
UPS Application
Applications are accepted and processed at the office in Seattle, WA or through the website. Candidates must fill in the application form and provide the required documents for the particular position.
Online application is preferred through direct signing up on the official website's jobs portal. Candidates must log in to submit application.
The application form must be completely filled out. Applications must focus on the job experience and skillset section.
An advice on making the resume is to put more details on past job experiences. This will get the application a better chance for an interview.
The company is strict on appearance as every employee represents the company. Even though uniforms will be provided to employees, applicants are advised to look professional for the interview.
Things to Know About UPS
The company has a diverse culture of quick witted and physically active individuals who each know their duties and responsibilities and completes the same on a timely manner.
The official Facebook page announces hiring events for seasonal positions. The schedule of posting is every November.
Innovation allows the company to thrive in a highly competitive market. The company is known for integrating the latest technology such as drones to aid in the delivery of services.
Sustainability is at the core of the business and the company has taken vital steps into reducing its carbon footprints. Purchase of hybrid vehicles is a core effort to sustainability.
Application Links
Company: http://www.ups.com
Careers: https://upscareers.jobs/
Application: https://ups.managehr.com/candidate/