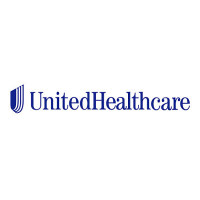 UnitedHealthcare is a health care company and the largest of its kind in the United States.  To see what career paths and job opportunities are available with this company and to find out how to apply for UnitedHealthcare online, follow the link at the bottom of the page or use the information below to get started on your UnitedHealthcare application.
The original company was founded back in 1974 under the name Charter Med Incorporated and was renamed as UnitedHealthCare Corporation in 1977. The current CEO is Stephen Hemsley, who has previously been named as the highest paid CEO by Forbes in 2011. The company headquarters are located in Minneapolis, Minnesota.
UnitedHealth Group, which is the parent of the company, splits its services into two distinct parts, Optum Health Services and UnitedHealthcare Health Benefits.  Under the benefits sector there are State Medicaid and community programs, employer sponsored and individual health benefits plans as well as other health benefits products and services.
You can find locations in all 50 states across America as well as in 20 other countries across the globe.  The company provides employment for over 165,000 people worldwide, and they are still always hiring.  They offer careers in many different sectors so whatever your background and experience you'll be able to find a job to suit you.
UnitedHealthcare Careers
You can apply online for UnitedHealthcare careers through the UnitedHealth Group website.  The main areas that you can submit applications to are Actuarial and Pricing, Behavioral Health, Business and Project Management, Customer Service, Finance and Accounting, Human Resources, Legal and Compliance, Marketing Communications, Nursing Physicians, Pharmacy, Provider Relations, Sales and Account Management, Software Engineering, Technology and Underwriting.
For Nursing and Pharmacy roles you will need to have specific qualifications relating to the area you are applying to and clinical experience.  For most other roles it is a requirement to have a college degree in a related area although many UnitedHealthcare jobs in Customer Service are entry-level and so displaying the right attitude will be more important than your past employment experience.
How old do you have to be to work at UnitedHealthcare?  You must be at least 18 years old or over to apply for UnitedHealthcare.
The benefits to UnitedHealthcare jobs are split into three sections.  The first is health and wellbeing including medical insurance and other health plans.  The second includes options of different retirement and savings plans.  Finally, the last section is work and life, including paid time off and an employee assistance program among other perks.
The hours of operation are generally from 8am to 5pm although opening times will vary by location so you'll need to check your individual job description.
Job Descriptions & Salaries
Customer Service Associate – You will need to have good communication skills and telephone manner when working in this role.  Your responsibilities will be to the customers, helping them with their enquiries and answering the phone for physicians.  The call centers are open 24 hours so you must be able to work different shifts.  The pay is around $14/hour.
Claims Representative – In this role you will work on all aspects of claims from investigating, processing and adjusting.  From this you will need to recognize patterns and report to management.  You will need to have a good knowledge of the entire process as well as the various products and services offered by the company.  The average salary is $40k/year.
Sales Representative – They have a specialized training course aimed at developing enthusiastic individuals into talented Sales Representatives.  You will need to have a good knowledge of all products and services that customers can access so that you can take incoming phone calls and help customers as best as possible.  The average pay is $40k/year.
Pharmacy Technician – You will need to be a licensed Pharmacy Technician to apply for this role.  Your main duties will be to process prescriptions and verify all of the customer information and give them advice on their medication.  You will need to have good customer service skills for this role.  The average salary is $30k/year.
UnitedHealthcare Interview Questions
It's always a good idea to be well prepared for your interview by practicing some typical questions after you've submitted your UnitedHealthcare application.
Why do you want to work here?  This is a very common opening question in an interview so make sure you're prepared for it.  It always helps if you can do some research on the company before you get there.
How do you approach difficult problems?  Problem solving is a very desirable skill in this industry.  Try to pick a specific example from your employment experience to help illustrate your answer.
Tell me about a failure you've had in the past.  This can be hard to answer if you don't want to be too negative, but the way to answer it is to describe the lessons that you learned from the experience.
Tell me about your customer service experience.  This is especially important for customer facing roles as they will be looking for people with the right attitude but it is also a sought after skill in other jobs.
How would you handle a difficult customer?  If you can, pick an example of when you have to diffuse a tense situation before and describe how you approached the situation and what the outcome was.
Advice For Application Process
You can search for UnitedHealthcare jobs online and find all the many types of opportunities for working in this industry.  For all jobs you can submit a UnitedHealthcare job application online by selecting the position you want and filling in the online application form with your resume.  Take your time reading the job description so you understand the requirements before applying.
The only way to submit applications is to apply online as there isn't a way to request a free application at their local offices.  You can make a direct application online though, as all vacancies are listed by location.  There also isn't an option to download a printable application for UnitedHealthcare.
The types of interviews and interview questions will be varied as the types of careers available are very different.  However in all interviews it is very important to maintain a positive attitude throughout.  Most of the questions will be behavioral so try to practice some common questions before you go.
There are a couple of tips that are always handy in any type of interview.  You should always maintain eye contact with the hiring manager and remember to smile at appropriate moments and be friendly throughout.  It looks professional if you are well presented and bring a copy of your resume with you.
Also See:
Asplundh: See our resource page for more information on Asplundh careers.
Lifeway: See this page for jobs at Lifeway.
Allstate: Checkout the application page for work at Allstate.
Unitrin: For employment at Unitrin visit the application page.
Certapro Painters: See our guide for careers at Certapro Painters.
Company Links
http://www.uhc.com/about-us/careers