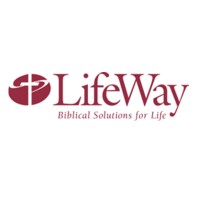 Lifeway provides Christian products and services including bibles, bible studies, research, and church music and supplies. If you are interested in employment with a Christian based company in the retail and publishing industry, information about the Lifeway application process is located below.
Dr. J.M. Frost began the Lifeway journey in 1891 with an assignment to publish Sunday school literature. This service is continued today along with many other church assistance programs. The company's 100 plus year history has led to excellent job opportunities. This is just one great reason to apply for jobs at Lifeway.
Lifeway is a nonprofit organization that believes in these values:
Trustworthiness
Collaboration
Innovation
Comprehension
Transformation
With a mission to assist churches and believers, this company welcomes a diverse array of employees with the talent, heart, and soul to spread the word of God.
Working here allows employees to work at one of 180 stores in the Unites States. They also minister to 120 countries around the world. From retail positions to opportunities in the publishing division, Lifeway jobs are the beginning of lasting Lifeway careers that can be obtained by a simple online application.
Lifeway Careers
With career opportunities ranging from hourly employment to upper level managerial positions, the possibilities to grow are never ending. They also offer a wide variety of corporate office positions including HR titles, Accounting and Finance opportunities, and Creative associates. As an equal opportunity, this company strives to employ people from all walks of life with a wide range of talents and skills.
Each store is open from around 7:30 AM – 4:30 PM. These hours may vary per location, but phone orders can be placed from 8:00 AM – 5:00 PM. The customer service page on their website has all numbers and times listed by department.
Get Your Degree!
Find schools and get information on the program that's right for you.
Powered by Campus Explorer
How old do you have to be to work at Lifeway? An entry level position requires a minimum age of 18 years old. Many positions demand a high school diploma or GED while some managerial titles require a Bachelor's degree.
Employees are offered 10 holidays each year, medical, dental, and vision plans as well as life insurance and a 401(k). Other benefits include vacation time and discount programs for merchandise and services.
Job Description and Salaries
Retail Sales Associate: Responsibilities for this position include customer service, assisting with opening and closing procedures, maintain and filling special order requests, performing inventory tasks, assisting with visual merchandising, and performing promotional resets. 1 year of related work is required and the pay starts at minimum wage.
Assistant Manager: This level of management mostly revolves around assisting the store manager, being in charge of store operations when the manager is absent, delivering great customer service, providing direction to all associates, and leading associates to develop relationships with customers. A desire for promotion is beneficial for this position as well as being an active church member. Pay may vary per city/state.
Store Manager: A Store Manager must be in charge of overseeing all store operations, sales performances, a financial controls. They must provide a clean and safe environment, fill positions, ensure store appearance meets company standards, and perform any other necessary duties. A Bachelor's degree is preferred as well as being a member of the Southern Baptist Church. Annual salary may vary per city/state.
Senior Writer: As part of the publishing division of this company these individuals serve as lead writer and editor for a corporate communications team. They will research and write news and feature stores. Applicants must be proficient in writing, researching, and editing and possess a high degree of creativity. Pay may vary.
Lifeway Interview Questions
After searching for Lifeway jobs online and filling out your free application, it's time to begin preparing for the possible enquires made during the in-person process:
What does it mean to have a servant's heart for sales? Without a background in religion of some kind, it will be very difficult for this employer to consider hiring you. Due to this fact, it's important to reveal your belief in God adamantly. State that you believe God has called you to the company by granting you an aptitude for sales and retail.
How would your teachers and supervisors describe you? The way the people in your life describe you is incredibly telling to managers. Before applying, take some time to ask any teachers your currently have or have had in the past to describe you using three words. The incorporate those words in to your answer.
Why did you choose Lifeway? This is the time to express any and all knowledge you have about the company. If you haven't visited a retail store, take the time you walk through one before applying so you will at least be familiar with the merchandise they sell.
What are your strength? Being honest is always key, but try not to brag too much when asked this. They want to hear about your strengths, yes, but they don't need to hear every single thing you like about yourself. Stick with things like, "I'm a hard worker, I always strive to work well with others, etc…"
What are your weaknesses? Very similar to the previous question, you want to avoid listing too many negative qualities about yourself. If you have a few things ready such as, "I'm a perfectionist, I can be a little work obsessed" you'll do fine because this will show them that your bad qualities can work in their favor.
Advice for Application Process
If you're looking for a direct application the websites below walk you through how to apply for Lifeway online. Unfortunately, there isn't a printable application form on their page or a simple "download application form" link. However, your local store can provide hard copy applications. Before completing a Lifeway application it is important to research which position is the best fit for you. Listed above are a few common job opportunities available. More can be found on the company website.
Make your way through the online process before searching for a printable application for Lifeway from an outside source. It's simple and easy to apply online. The second link will allow you to search for openings using keywords, cities, and states. Once you've chosen a position, click the "apply now" button at the bottom of the page to fill out the application and upload your resume.
As this is primarily a customer service fueled business, management wants to employ people who are friendly, positive, and energetic. In the interview, show your personable side to ensure they know you'll present yourself and the company well to the customers you encounter. Also, be sure to articulate, in detail, any background you have with the Southern Baptist Church.
Most importantly, remember to thank the interviewer for taking the time to meet with you. Also, have a few questions to ask such as: "How soon are you looking to fill the position?" and "What are you looking for in an employee?" This will show your initiative and desire.
Also See:
Books-A-Million: For career opportunities, fill out the Books-A-Million online application.
Blue Cross Blue Shield: Visit the job application for Blue Cross Blue Shield to apply today.
Half Price Books: Half Price Books offers opportunities for both, beginners and experienced roles.
Badcock Furniture: Use the Badcock Furniture job application to apply here.
Office Depot: See this page for jobs at Office Depot.
Company Links