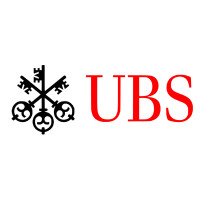 UBS is a Swiss financial business that offers retail banking in Switzerland and global investment banking, asset management and wealth management services to private, corporate and institutional customers. It is the largest bank in Switzerland, also doing business in over 50 countries and having more than 60,000 employees working in the financial industry segments mentioned above and who took the first opportunity they had to complete a UBS application.
The enterprise came to be in June 1998 when Union Bank of Switzerland allied with Swiss Bank Corporation to create UBS which is not an acronym, it is the brand in combination with the three keys logo, together representing the operational values: confidence, security and discretion. The origins of the bank date back to 1854 when six private banks from Basel, Switzerland, joined forces and created Bankverein.
The corporate headquarters are in Zurich and Basel. The proportional division of the employees is 35% in the Americas, 36% in Switzerland, 17% in the rest of Europe, the Middle East and Africa and 12% in Asia Pacific. Its revenue of 2014 is CHF28.027 billion, the operating income is CHF2.461 billion, total assets are CHF1.062 trillion and the total equity is CHF54.368 billion.
It is the world's biggest manager of private wealth assets even though it has, in recent years, gone through some rough patches due to losses during the subprime mortgages crisis, which required the infusion of outside funds. By giving the Swiss bank, in 2007, $9.7 billion, GIC Private Limited, the former Government of Singapore Investment Corporation, became one of its main shareholders.
The financial institution is joint-stock formed, in accordance to Swiss regulations and is included in the SIX Swiss Exchange and the Now York Exchange. In October 2013, UBS Wealth Management received the title of Best Global Private Bank from Professional Wealth Management magazine, in 2014 also being rewarded for Best Private Bank for Philanthropy Services and Best Global Brand in Private Banking.
UBS Careers
UBS promotes the development of the youth's careers by offering professional training like the Apprenticeship and All-round Trainee Program in Switzerland, with 70% of the graduates receiving permanent employment. On a worldwide level, the company has the Internship Program and the Graduate Training Programs (GTP) which lasts 18 months and is made of on-the-job (OJT) training, specific learning courses and networking events.
In regards to "How old do you have to be to work at UBS?", the answer is 18 years old. The opening hours are Mondays to Thursdays from 9:00am to 7:00pm, Fridays from 9:00am to 5:30pm, Saturdays from 10:00am to 5:00pm and Sundays from 12:00pm to 5:00pm. The UBS jobs are available both part-time and full-time.
The job opportunities are very diverse with the most popular of them being customer service representative, sales trader, fixed income service desk specialist and branch analyst. Besides these jobs there are also specifically entry-level roles as sales associates and for the seasoned candidates, UBS careers in management and at the headquarters.
As of January 2010 the conglomerate has a renewed code of conduct and business ethics to which all employees were asked to adhere. The code tackles matters like financial crime, competition, confidentiality, human rights and environmental problems, also mentioning measures against employees who break the rules. In 2011, the code was extended to cover data on environmental and social matters supplied by RepRisk, an environmental, social and corporate governance research company.
UBS jobs bring plenty of benefits such as good base remuneration, competitive salary and the chance to develop your career. Furthermore, the staff also benefits from healthcare insurance, 401(k) plans, paid vacation, reduced rates and legal assistance. The UBS careers are spread all over the world so being a part of their extensive team opens the door to travelling for those interested in working from different locations.
UBS Job Descriptions
Client Service Associate – The responsibilities of a client service associate are to increase customer experience by assisting them and operationally and administratively supporting the financial advisors. In order to fit the bill, the candidate will have to have between 3-5 years of customer service experience, series 7 and 66 license preferably, high school diploma or higher, good Microsoft Office skills, good interpersonal skills, and excellent written and verbal skills.
Wealth Strategy Associate – The tasks to be achieved in this position are to assist their colleagues in the design of different wealth management plans and strategies, to apply plans and policies shaped to comply with customer requirements and company targets. Sometimes supporting the financial advisors is also required. Applications will only be considered from those who have 0-7 years of experience and a bachelor degree with a major in finance.
Tax Reporting Specialist – The job description pegs the role as that of filing IRS forms 1099, 1042 and Hacienda forms 480 to USA, NRA and Puerto Rico clients. The demands for this position are experience with IRS Forms 1099 and 1042, Microsoft Office abilities, availability to do overtime while in tax season and excellent communication, interpersonal and analytical skills.
Business Analyst  – The main duty is to provide business analysis connected to CRS Reporting for Group Ops. Other duties include creating impact assessment and gap analysis for process and regulatory change necessary for AEI, drafting business requirements paperwork for AEI changes and assisting in the use of the created TOP for AEI requirements. The conditions to qualify are regulatory change program experience, Target Operating Model development and comprehension of required tools.
UBS Interview Questions
Questions used during the interview are not just a tool to determine field knowledge, but also to establish the candidate's communication skills and thinking process. They hold the key to someone's employment chances. 
How confortable do you find teamwork? Most departments base their entire activity on teamwork, therefore for some positions, being at ease as part of a group is essential. Give examples from former experience when you excelled while performing tasks collectively. 
Do you enjoy working with numbers?  Working with numbers all day long can sometimes be strenuous, but there is beauty in the way numbers give meaning to situations. Whoever is fascinated with the world of finances will have no problem expressing enjoyment for dealing with numbers. 
Name three of our divisions? This will demonstrate how committed the candidate was in researching the company and trying to make a good impression during the interview.
Why did you decide to leave your former work place? Recruiters are always eager to enquire on the reasons the applicant had to consider a change of career and they want to make sure the split was on good terms.
What advantage would we have in hiring you? Consider your best qualities or whatever aspect makes you shine and impress the interviewers.
Advice for Application Process
There are several ways to apply for jobs at UBS. A wide spread practice is to recruit young people fresh out of college. This method may take a few months to complete but it represents a very good career start. Another valid manner of applying is by bringing a resume and a cover letter directly in a local branch, accompanied by a printable application form for the sought position.
The more accessible means is to apply online using the direct link provided for each UBS job application online. Both the direct application and the online application may take between one and two months to finalize. Since each role comes with a free application, look thoroughly through the list of available UBS jobs online in case there is more that one position to match your qualifications.
All the details on how to apply for UBS online are posted on their website. Each UBS application has a clear application form and a printable application for UBS accessible via the button included to download the application form. Whatever the method chosen to apply, if an interview invitation is extended, be punctual and well dressed.
The selection period and the procedures used are influenced by the job wanted. Analysts frequently have a group interview followed by a face-to-face interview. This process is employed for internships and full-time positions and takes place on college campuses. The individual interview is more relaxed and usually lasts 20 to 30 minutes. For financial advisors the procedure is slightly different because they have one-on-one meetings with personality and skills tests.
The questions asked during the interview range from general topics to focused subjects and short-term/long-term personal and career plans. Answer truthfully and stay on point. Be respectful and professional while in the meeting. Once the recruiting personnel have exhausted their queries, remember to ask questions that would reveal your preparedness for the interview. The final aspect, which would increase the application score, is the email or phone follow-up.
Also See:
SVB Financial: SVB Financial offers opportunities for both, beginners and experienced roles.
Allied Cash Advance: Allied Cash Advance offers opportunities for both, beginners and experienced roles.
Pay O Matic: Pay O Matic offers opportunities for both, beginners and experienced roles.
Northwestern Mutual: Checkout the application page for work at Northwestern Mutual.
Advance America: Checkout the application page for work at Advance America.
Company Links
https://www.ubs.com/global/en/about_ubs/careers/professionals.html
https://www.ubs.com/global/en/about_ubs/careers/professionals/application.html