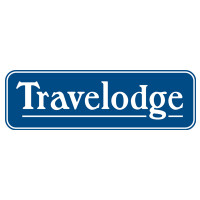 Travelodge Hotels and Motels are a chain of low-priced hotels that are now owned by Wyndham Worldwide.  To find out how to apply for Travelodge Hotels online and to see what different career paths and job opportunities are available to applicants and to get started on your Travelodge application today.
Travelodge began as an independent company in 1939 with a line of motels founded by Scott King in Southern California.  Travelodge now has locations not just in the United States but also in Canada, the UK, Spain, Ireland, New Zealand and Australia.  There are now hotels in 45 different states in the US.
Through Wyndham, Travelodge offer a number of different deals and packages for different types of customers.  These vary between the many locations but an example is the Date Night package available for couples in Aberdeen, Maryland which involves a double room, chocolates, voucher for dinner and a late check out.
Wyndham Worldwide has been operating under that name since 2006, but its predecessor, Cendant was founded back in the 1990s.  The other brands run by the Wyndham Hotel Group are the New Yorker Hotel, Dolce, Baymont Inn and Suites, Days Inn, Hawthorn Suites, Howard Johnson's, Knights Inn and Microtel Inn and Suites among others.
Travelodge Hotels Careers
The most common Travelodge Hotels jobs available are those based in the actual hotel locations such as Room Attendants, Laundry Attendants, Cashiers, Night Auditors and Front Desk Agents.  For some positions you will need specific experience but most are entry-level.  There are also opportunities for Assistant and General Managers.  For these roles you will need to have worked in a similar position.
Through Wyndham Worldwide you will also be able to find Travelodge Hotels jobs in the corporate sector.  The typical types of jobs you can submit applications for will include positions in the departments of Accounting and Finance, Sales and Marketing, Legal, Human Resources and Information Technology.  You will generally need a college degree for these roles.
How old do you have to be to work at Travelodge Hotels?  You must be at least 18 years old or over to apply for jobs at Travelodge Hotels.
As most locations are franchises the actual benefits of Travelodge careers will vary but they are likely to be commensurate with industry standards.  Typical benefits for full-time and some other employees will include health insurance packages with medical, dental and vision insurance and 401(k) retirement plans as well as paid time off.
The hours of operation for all of the hotels are 24 hours a day, 7 days a week and so you will need to check your own job description for your individual working hours.
Job Descriptions & Salaries
Front Desk Agent – Front Desk Agents are the first people to encounter guests as they handle reservations, checking in and out procedures and any other enquiries.  You will need to be able to resolve issues that come up and also maintain the front appearance of the hotel.  The average pay for this job is $11 an hour.
Night Auditor – Working as a Night Auditor your responsibilities will overlap with Front Desk Agents on the day shift.  Customer interaction will still be important but your duties will mostly focus more on financial tasks and analysis.  You will need to be able to use hotel software.  The role is usually paid at a rate of $12/hour.
Room Attendants – Room Attendants have a very important role, as they will need to ensure that the rooms are cleaned and tidied to acceptable standards. Duties will include cleaning the bathrooms, making the beds and restocking various items.  This is an entry-level role and will typically be paid at minimum wage.
General Manager – General Managers need to be able to multitask so that they can oversee operations in all parts of the hotel and ensure that all guests are satisfied.  You will also be responsible for hiring and training new staff as well as working with Regional Managers. The salary for this role starts at $56k/year.
Travelodge Hotels Interview Questions
Practice some typical interview questions once you've submitted your Travelodge Hotels application to increase your chances of employment.
Why do you want to work here? Never show up to an interview without having done some research on the company before you go.  Make your answer to this question specific to the company. 
What are your personal career goals? They will be looking for employees that they can invest in so it helps to show that you're looking to develop your career with them.  Set out the steps you plan to take to achieve your goals.
How would you handle an angry customer? All jobs in the hospitality industry will involve some customer interaction and it's important that you can keep to company policy when handling a complaint.
What is your greatest strength?  When you're asked a question like this always make sure that you keep to skills and abilities that are relevant to the job specifications and explain why this is the case.
What customer service experience do you have?  When you talk about your past employment experience you should try to be specific as possible by giving details of your responsibilities and employers and dates that you worked at each place.
Advice For Application Process
When you've decided to submit a Travelodge Hotels job application online, search Travelodge Hotels jobs online or follow the links below to find the careers webpage of their parent company, Wyndham Worldwide.   You will need to fill in their online application form and upload your resume.  Always check for mistakes before submission.
If you don't want to apply online, you can also submit applications to a local hotel by going down there yourself and requesting a free application for any available positions by speaking to the manager and make a direct application that way.  You can't download a printable application for Travelodge Hotels.
After they receive your application they will invite you for one or more interviews, with the General or District Manager.  The entire process for hourly positions shouldn't take more than a few weeks.  It's very important to be smartly dressed at your interview; try to aim for business-casual for entry-level roles.
During your interview, take your time to consider their questions carefully and answer in complete sentences, giving specific examples where you can.  Remember to maintain eye contact with the interviewer.  Sometimes it might be necessary to follow up after the interview via phone or email to check on the status of your application.
Also See:
Fairfield Inn: For employment at Fairfield Inn visit the application page.
Marriott: For employment at Marriott visit the application page.
Sleep Inn: See our resource page for more information on Sleep Inn careers.
Super 8: See our guide for careers at Super 8.
Radisson: Visit the job application for Radisson to apply today.
https://www.youtube.com/watch?v=p-WLP1cX97s
Company Links
http://careers.wyndhamworldwide.com/explorecareers/travelodge/listings
http://www.travelodge.com/about-us/about-travelodge