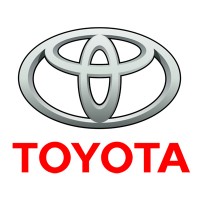 As one of the biggest names in the automotive industry, Toyota is a Japanese multinational corporation that manufactures cars and hybrid vehicles. The automotive giant also ventures in luxury vehicle production in addition to its cutting edge engine technology.
The company was established by founder Kichiro Toyoda on August 28, 1937. Toyoda built on Toyota Industries – a company founded by his father. It launched its first passenger-type vehicle in 1936 and has since then expanded its vehicle production.
The automotive conglomerate operates with 51 overseas manufacturing sites across 28 countries. Its vehicles are sold in more than 170 countries across the globe. The company employs 364,445 workers throughout thousands of its locations, manufacturing plants, divisions, and subsidiaries worldwide.
The company offers a magnanimous benefits package for all of its employees upon hire. In addition to competitive salaries, the company also provides paid time offs, performance-based incentives, health care coverage, financial compensation, and an excellent 401(k) retirement plan.
While the work environment in any of the company's division is quite fast-paced and challenging, the management team ensures that employees are rewarded for a job well done.
How old do you have to be to work at Toyota?
The minimum age to get a job offer at Toyota is at least 18 years old. Eligibility requirements may vary depending on job location and description.
Toyota Careers
The automotive manufacturing chain believes in continuously challenging its employees towards driving them to do better. The company's ever-expanding global operations also come with the need for more employees to complement the conglomerate's growing needs. Its available job positions include:
Tinter – Tinters are responsible for applying liquid plastic on installed car windows and doors with the aim of reducing heat and sunlight glare. The full-time position requires at least one year of experience in the same or related fields.
Automotive Mechanic/Technician – Automobile technicians are in charge of inspecting and testing vehicles in the production line or preventive maintenance procedures. Technicians are expected to be able to do engine tune-ups, tire rotation, oil change, wheel balancing, and filter replacement.
In-House Painter – In-House Automobile Painters are primarily tasked with executing repair and full painting jobs on vehicles produced by the company. Auto body painters execute painting jobs in close coordination with supervisors and in strict accordance with company regulations.
Security Officer – The duties of the Security Officer include securing premises and property patrolling. Security Officers will also be required to conduct regular monitoring rounds, install surveillance equipment, inspect buildings and facilities, and oversee entry permits. The Security Officer will operate at designated entry points throughout the assigned facility.
Quality Control Officer – Quality Control Officers are primarily responsible for keeping all vehicular products at par with industry and company standards. QC officers are in charge of conducting rigorous safety and impact tests as well as troubleshooting on problems that may arise from the testing process.
HR Trainer – Human Resources Trainers plan and administer employee development and training programs towards ensuring that employees' skills are able to meet the company's and the industry's competency standards. The full-time position will also be involved in resolving employee concerns and issues that affect their productivity and overall well-being.
Building Administration Officer – The Building Administration Officer is responsible for supervising building maintenance service including proper upkeep of the premises and all of its amenities and equipment according to the company's safety standards. The administration officer is also tasked with liaising with security officers and other maintenance staff as needed.
Customer Service Representative – Customer Service Representatives are tasked with receiving and resolving customer complaints through phone conversations. They are also responsible for order placements, and in assisting with refund and exchange requests. The position requires a customer-oriented person with pleasing attitude.
Accounting Staff – Accounting Staff are in charge of maintaining financial reports, ledgers, and records. They may also be asked to prepare or analyse budgets while also performing bookkeeping tasks. Accounting Staff may also take on accounts payable duties as well as internal auditing tasks as needed.
Civil Engineer/Autocad Operator – Autocad Operators are expected to design guidelines and technical specifications needed to build a specific product. They will be working closely with the engineering and design teams to prepare drawings and blueprints for manufacturing of vehicles and related accessories.
Toyota Application
The company's recruitment process involves a number of challenging steps and processes depending on the position. But generally, the process starts with an online application followed by an email response.
 You can submit your application form online through email or through the company website's career center. Other branches may also accept applications directly from the university/college representatives or through on-site applications. 
Once you arrive at the corporate website job listings, you can click apply and answer questions on the application form. Answering the form should only take 10-20 minutes. 
Be sure to upload a Word or PDF copy of your resume to the application portal. Resumes/CVs should include pertinent personal information, employment records, and educational background as well as references.
Successful applicants who submitted their applications online or in person are sent an email asking for a phone interview. After the phone interview, a video or onsite interview follows wherein you will be interviewed by the HR team.
Facts about Toyota
Continuous Improvement – The company employs the concept of 'Continuous Improvement' which refers to its in-house training and apprenticeship program. The concept allows employees to avail professional development trainings as well as tuition subsidy for employees wanting to pursue further studies.
200-th Million Vehicle –In 2012, the automotive corporation announced the production of its 200-millionth vehicle. That same year, the company became the world's first automotive company to produce more than 10 million vehicles per annum.
Corolla Park – In line with the company's vision of creating an employee-friendly environment, it established a 30,000 square foot Corolla Park in Cambridge. The facility allows employees to avail of fully-equipped fitness gyms, instructor-led fitness classes, and volleyball and racquetball courts.
Social Contribution – As one of the world's largest corporations, Toyota Group has initiated innumerable non-profit activities that promoted environmental sustainability, traffic safety, education, art, and culture among others.
Application Links
Company : www.toyota-global.com / www.toyota.com/usa
Careers: https://www.toyota.com/usa/careers/
Application : https://tmm.taleo.net/careersection/10020/jobsearch.ftl?lang=en