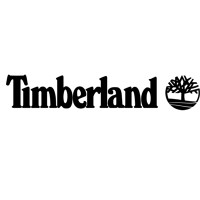 Those that fill out a Timberland application are striving to join a company that works to care about their employees and the environment while they create a quality product for consumers to enjoy.  Links to apply for jobs at Timberland are at the bottom of the page.
People who have Timberland careers know that the company has several values, including environmental conservation, factories, service, and their product.  Although they have very few factories of their own, they work with their suppliers to make sure that all of their employees are treated fairly as they create the Timberland product.
Nathan Swartz, the founder of Timberland, started his career in 1918 as an apprentice shoemaker in Boston, Massachusetts.  In 1952, Swartz bought into The Abington Shoe Company and did contract work before buying the entire company in 1955 and brought his sons into business with him.  Ten years later, the Swartz family introduced inventive technology that allowed them connect the soles of the shoes to the upper part without any stitching. In 1969, the company moved their manufacturing operations to New Hampshire.
By 1973, the company was expanding in popularity and decided to change their name to The Timberland Company.  Throughout the 1970s and 1980s, the company grew, adding new shoes lines to their brand as well as adding clothing while they grew across the world, starting in Italy.  In the 1990s and 2000s, they added backpacks, watches, and kids' footwear, as well as adding a professional line of boots.  Timberland, in 2014, announced a partnership with Omni United, a tire company, to reuse old tires in their shoes to limit the amount of virgin rubber going into their shoes.
Timberland Careers
At the corporate offices in Stratham, New Hampshire, there are Timberland jobs available at all levels.  Some positions will have you working with the business aspect of the company, however, other positions will have you working on the creation of new Timberland products.
At the local level, there are multiple positions for people to apply to.  As Timberland has retail stores in the United States, Canada, and the United Kingdom, you could work in any of them to sell the company's well-known shoes as well as various leather products that the company has access to.
How old do you have to be to work at Timberland? Age requirements vary by job, but for more sales positions you'll have to be over sixteen.  As you browse Timberland jobs online, make sure to read all job requirements closely, because some positions require that you have various certifications, experiences, or degrees.
Those with Timberland careers know that the company offers benefits which include: comprehensive health insurance, retirement plans, merchandise discounts, and various yearly award to deserving employees.  The company also encourages employees to get out into their communities and do community service, offering time for a service sabbatical.
Timberland Job Descriptions
Associate – You will work in all aspects of the store, aiding customers in making selections, protect merchandise, unload inventory, visual merchandising, and most importantly, being passionate about the brand. Compensation is around $20,000 a year.
Assistant Manager – On daily basis, you will assist the manager in the general running of the store by helping them maximize profits and sales while actively participating on the sales floor.  When the manager is absent, you will take over their duties. Compensation is around $30,000 a year.
Sales Associate – Having passion for the product you're selling is must as you'll be working closely with customers to find the best product for them.  You also must focus on your performance, presentation, and process while you talk to customers.  Compensation is around $20,000 a year.
Account Executive – By working to create long-term business relationships with retailers and perspective customers, you will strive to identify new markets and opportunities for the company brand to go. You'll work to understand retailers' businesses in order to aid the selling of this company's product. Compensation is around $50,000 a year.
Timberland Interview Questions
These are some questions you may be asked during your interview:
Why do you want to work for Timberland? This is an extremely common interview question, so you should be prepared for it.  Talk about what drew you to the company, whether it was the company benefits or culture and why it's your first choice in places to work.
What experience do you have? If you have any relevant experience, make sure to highlight it. If you don't have any, instead talk about what you can bring to the company and the position that will enhance them.  Make sure to provide plenty of examples to back up your claims.
Where do you see yourself in the next few years? This question is more geared towards part and full time applicants, as the interviewer wants to know if you're planning on staying with the company.  Be realistic in your career expectations, but make sure your interviewer knows that you're willing to take on extra challenges and responsibilities to move up within the company.
As this company is geared towards customer service, you may be asked this question in the form of a hypothetical situation: How would you take care of an upset customer? Be practical and realistic, making sure to explain the logic behind your actions behind turning the customer's experience around.
This company, especially in their retail stores, are wary about thieves, so this question may be posed in the form of a hypothetical situation: How would you spot someone who is shoplifting and how would you deal with them? Explain exactly what you would do and what signs you would look for in customers that had come to shoplift before explaining what you would do to protect the merchandise while keeping yourself safe.
Advice for the Application Process
How to apply for Timberland online: start by searching for the job you want in a region that works for you.  Once you've found the position, fill out the Timberland application and set up a profile.  There is no printable application for Timberland offered on their website.
Before attending your interview, do research on the company and the industry in order to have a list of prepared questions that you can ask at your interview.  This may seem excessive, especially for an entry level position, but it will place you in front of other candidates as it shows that you think ahead.
Have a positive and friendly attitude for your interview, it will show that you're already geared towards customer service and give a good impression.  The interview will be in a formal setting, so dress in business casual at the very least.  If you've applied for a managerial or corporate job, a suit would be more appropriate.
Make sure to show gratitude at the opportunity to interview with Timberland.  Afterwards, inquire about the best way to check on your hiring status as few applicants will learn if they got the position during the interview because the company will want to see all candidates before making a final decision.
Also See:
The Athlete's Foot: See this page for jobs at The Athlete's Foot.
Sephora: Use the Sephora job application to apply here.
Planet Fitness: Visit the Planet Fitness application.
Nike: See our resource page for more information on Nike careers.
California Family Fitness: See our guide for careers at California Family Fitness.
Company Links