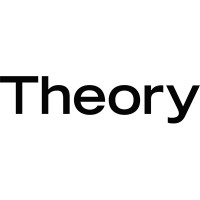 Theory is a men and women's clothing line based in New York City. It also provides women's shoes and handbags. Theory currently has locations situated all around the globe. In addition, they sell products through other well-known retailers.
The company was founded in 1997 by Andrew Rosen, who at the time was an executive of the famous Calvin Klein and CEO of Anne Klein, and Elie Tahari. The company began selling only women's clothing but, owing to its success, has expanded its selection.
Theory currently has 489 stores. The CEO Andrew Rosen received the fashion "Made in New York Award" for his achievements, including being an excellent mentor to new companies such as Rag & Bones.
Theory offers an excellent employee benefits package, which includes a 401k (within 30 days of employment) along with medical insurance, including vision and dental. Employees can also expect a good employee discount.
How old do you have to be to work at a Theory store?
To work at a Theory store, a person should be at least 18 years old. Positions such as sales associate, stock associate, and keyholder are offered. Management positions are also available to those willing to put in the work.
People like to work at this store since it gives them a chance to be creative, help people find the best fashions, and make friends with their coworkers. Working here can be a great learning experience, teaching an employee how to manage sales.
Company Links
http://www.theory.com/careers-jobs/about-theory-careers,default,pg.html