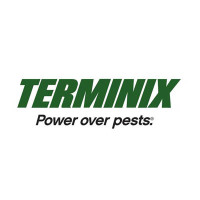 Terminix was founded in 1927, originally as a termite laboratory where they quickly obtained a termite control patent five years later. After two decades, their research would transcend into a practical business. In the late 1950's, the company began offering residential and commercial pest control. The years that followed brought international expansion, eco-friendly adaptions, and technological advancements.
The company finds strength in numbers, as they are partnered with over fifteen pest control specialists and real estate management companies, building a specialized network of people working towards a similar cause rather than in direct competition. The business is promoted under the Serivcemaster umbrella, a conglomeration that oversees several residence-related companies providing services ranging from cleaning to inspection.
When choosing Terminix, customers in need of pest control are presented with a variety of residential coverage programs including general pest, mosquito, and wildlife control, and termite and bed bug treatments. In continuation with their mission to protect homes, extended services offered include insulation, crawl space, vent, and encapsulation management. These services extend and expand throughout commercial space needs.
Terminix strives to show innovation through sugar bait mosquito control, an environmentally friendly protocol. This technique has been used and proven successful at large scale events, including the St. Jude Classic, a golf tournament in Memphis, Tennessee. Their business strategies have gained the trust and support of their customers, including particular recognition from the female demographic. Women surveyed As a recipient of a Women's Choice Award, Terminix was chosen the preference of residential pest control by women surveyed.
Terminix Interview Questions
What was an issue you have had with a person in a higher level of to in the past? This is a test and usually your answer will be your reaction, the initial one of both your body language and of the first things you start to say. Speaking bad of a previous boss will probably not end well for yourself in that interview. If you speak in an ill manner of one boss, who is to say you wouldn't of the one currently interviewing you. Try to think of an issue and come out empty handed stating that there was never any big issues with supervisors.
How do you conduct yourself when under pressure? A lot of work revolves around pressure and deadlines so how you tell someone you conduct yourself in that situation is very important. Stating that you are organized and punctual while explaining this answer will show that you try to not put yourself in a situation that requires for you to be in unneeded pressure. Sometimes the best things can be made under pressure, like diamonds.
What is the salary you are expecting from this position? This is the one time it is okay to reply to a question with another question in a respectful and nice way to gain more knowledge about the position before throwing a number out onto the table. Giving a number that is too low will make you look like you are underselling yourself and a figure too high will make you look arrogant. If after posing more questions as a reply the interviewer still asks to know what you expect from the job as a salary, answer in a broad way and stating you are willing and expecting more as performance and experience in the job advances. Be confident and maintain eye contact.
Is putting the organization's interests ahead of your own something you are comfortable with ? There really is only one answer that they want to hear when asking this question, Yes. If the person you were interviewing were asked this question from their superior they would also answer yes. It may not be the truth or ethical to fib in this sense but to get the job it would make you look good to say yes for the greater good of the organization and the 'team' to say yes.
Company Links
http://careers.servicemaster.com/terminix