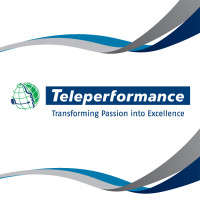 Teleperformance leads the world in managing customer experiences. They provide customer support and assistance as well as technical support and solutions. They hire the best people
The multinational company was founded by Daniel Julien in 1978 with headquarters in Paris, France. Daniel Julien serves as Chairman of the Board, and Paulo Cesar Salles Vasques serves as the company's Chief Executive Officer. He is also President of the Executive Committee. In 1993, this company was established in the United States, and in 1996 it was established in the Asia-Pacific. The company was soon expanded in Europe and other locations. The company began e-Performance Hub in 2016. This is a technology that benefits the company because it can better succeed the difficulties of its strategy.
The company consists of 217,000 employees who encompass 340 sites. These sites provide customer experience in 74 countries. The company also provides 265 languages and dialects.
The company provides the best environment in which to work in order to encourage and inspire employees to perform to their greatest potential. There is industry-level training available for the company's employees.
Employees enjoy working here because of their opportunities to succeed in customer satisfaction and grow as a team member. An employee's passion is transformed into excellence and success. Happy employees at the company make for happy customers. These happy customers encourage great clients, which produces happy shareholders.
How old do you have to be to work at Teleperformance?
Applicants must be at least 18 years of age to work for this company. High school graduates and those with GEDs are qualified to work at this company through its many positions that it has to offer.
Teleperformance Careers
Customer Service Representative: A customer service representative should be comfortable working in a fast paced environment and able to provide unmatchable customer service. This individual is also required to follow up with inquiries from customers and resolve issues that they may have. A customer service representative must have a typing speed of at least 25 wpm. This individual must also have standard knowledge of the Windows operating systems, and they need to have experience using computer systems.
Sales Representative Inbound/Outbound: A sales representative inbound/outbound should understand the products that the company deals with and be able to assist customers with issues and questions. This position requires the employee to have knowledge of inbound and outbound sales. This individual is also expected to perform other tasks that are assigned by the management while always being professional and positive. A sales representative inbound/outbound must demonstrate advanced product knowledge and the ability to solve customer issues.
Technical Support Representative: A technical representative assists customers with questions and provides assistance and direction for customers calling by phone with questions and problems regarding a commercial printer, PC, or television. They must also troubleshoot and document these issues. A technical support representative must communicate to customers how to solve technical problems regarding bugs. They must then follow up with customers.
Printer Technical Support Representative: A printer technical support representative should be able to thrive as a team player and be able to effectively communicate with customers. This individual must assist customers with their questions and provide help to troubleshoot and document their technological problems. A follow up must then be done for each customer in need of help troubleshooting. Ultimately, a printer technical support representative must always provide great customer service.
Online Chat Representative: An online chat representative must respond to customer inquiries through a chat room format. This individual must treat customer service sensitively as it is confidential. Customer relationships should be able to be built, and online chat representatives should communicate effectively to assist the customer in purchasing decisions.
Member Services Representative: A member services representative must be personable and communicative to customers. This individual must assist members with questions regarding policy and policy billing.
Egencia Travel Consultant -Work at Home: An Egencia travel consultant working from home is required to assist customers with bookings to travel. At least one year of experience in customer service and 6 months in calling experience is required for this position. This individual must have knowledge of Windows operating systems. An Egencia travel consultant working at home must have a typing speed of at least 30 wpm.
Member Services Customer Care Professional: A member services customer care professional must handle member inquiries. This individual must have knowledge of banking regulations while being detail oriented. A member services customer care professional must reply to servicing inquiries and offer products to customers based on the best fit.
Captioning Agent: A captioning agent must have knowledge of Microsoft Office and be able to repeat fast spoken English quickly. Therefore, this individual must have strong hearing ability. It is important that a captioning agent be able to speak for long time periods while maintaining vocal strength. A captioning agent must have a strong memory in order to recite heard words.
Licensed Insurance Sales Agent: A licensed insurance sales agent is required to navigate through the company's system in order to complete tasks such as fulfilling caller requests, updating customer information, and researching caller status. This individual must take calls and discuss with customers about property and casualty policies. This individual must also be personable and confident enough to make outbound calls. 
Teleperformance Application
Individuals should search the open job positions available on the company's website. They can click on the position of interest and read the expectations and qualifications. They are then able to apply for jobs online this way.
Online applications are accepted for this company. Individuals are given pages of open job positions in which they can choose one for which to apply.
Those interested in applying for a position with this company should thoroughly read the expectations, job duties, and qualifications of each position before applying. They should also research the company itself to know background information and their goals.
Applicants are encouraged to list all of their experience with technology or customer service, as many positions require work in these fields. A resume should be informative and professional.
It is important to demonstrate knowledge of the company for which you are applying. Be confident and personable when discussing past work and your own interests and goals in obtaining the position. Show that you value the company. They value their employees and customers because ultimately they add value to the company's brand.
Things To Know About Teleperformance
The company performs research to get deeper understandings of the thoughts of customers. They also work to understand customers' behaviors and needs. They study these of different countries and industries to work most efficiently with those from across the globe.
Teleperformance established the Children of the World organization in 2006 in order to help children and infants of the world who struggle with meeting their needs for survival and their own potential.
In 2015, the company made cash donations of $997,984. They also gave toys to 15,412 children and infants who were underprivileged, and they donated 2,778 computers to schools who were in need.
Teleperformance tries to better people's lives. They ask others to join them in helping the environment and people in need with charitable activities. They suggest activities such as those that protect nature and to fight prevent principles that go against human rights and labor.
COMPANY LINKS
http://www.teleperformance.com/en-us/