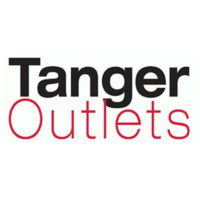 Tanger is a large clothing outlet. It's a real estate investment trust (REIT). They offer the best low cost deals for retail designers. They offer coupons to your favorite designer stores. People can not only shop with their favorite designers brands, but also invest in them. Some of their retailers include Armani Exchange, Kay Jewelers, and Tory Burch to name a few. They have an extensive list on their website which names them all.
Tanger was founded in 1981. A man named Stanley K. Tanger was responsible for building the first outlet in Burlington, North Carolina. Tanger offers a "Best Price Promise." If a shopper finds the same item for less, Tanger gives the customer a cash refund of the difference. This shows customers that Tanger is committed to their satisfaction.
Tanger has over 40 outlets centers. They are spread across the United States and Canada. They have less than 1,000 employees. Tanger centers are huge tourist attractions. They attract more than 180 million bargain hunters for brand name designers. If people are unable to make it into their outlets, they offer personal shoppers who shop for the customer and then have items delivered to their home.
There are benefits for part time and full time workers. Part time includes a 401k and paid holidays. Full time offers this as well as medical, dental, and vision insurance. They offer flexible spending accounts for individuals and their independents.
People enjoy working at Tanger for many reasons. They offer good benefits for part time and full time employees. The field management team is a relaxed and friendly environment. Tanger works well with employees' schedules as far as school, family, and personal life is concerned.
How old do you have to be to work at Tanger Outlets?
The age requirements depend on the specific retail store one applies to. Some stores require a minimum age of 16 or 18. Most corporate positions require a college degree. It truly depends on the position you are applying for.
Tanger Outlets Careers
Tanger careers can differ depending on which location you apply to. If applying in the retail store section- your application can go to stores like Aldo and Bath and Body Works. Corporate positions require you to pass a drug test and background check.
Intern: Usually recruited from a college. Tanger is affiliated with specific colleges located by their outlets. It gives students a chance for experience. They take students majoring in accounting, human resources, marketing, etc.
Customer Service Representative: Responsible for providing excellent customer service. Must be able to greet customers, answer their questions, and answer phone calls. They are also responsible for selling memberships and collecting new customer email addresses. They may handle the cash register as needed.
Trolley Driver: Responsibilities include driving a shuttle bus or trolley safely. Must have knowledge of pick up and drop off locations. They must provide passengers with accurate information for shopping in Tanger centers. They also must have a CDL license and 1 year of driving experience.
Graphic Designer: This is usually a temporary position. They work with corporate and administrative staff. Responsibilities include creating and bringing marketing ideas to life. These ideas inspire and inform Tanger's customers. They do this by creating advertisements and corporate reports. Previous graphic design experience is required.
Assistant General Manager: Responsible for supporting the general manager. They must assist with marketing and managing Tanger centers. They must recruit, hire, train, and schedule employees. Three to five years of experience in management is required. Supervisory experience in overseeing five or more people is also required.
Administrative Assistant: Responsible for supporting the office administrator. They assist with interns and customer service representatives if they have any issues. They also assist with special projects assigned to the office administrator. This role is usually a promotion from the customer service representative. Candidate must have previous customer service experience.
Office Administrator: Must provide support to the management staff. They must implement a cash register management procedure. They must support management in marketing projects and goals. The candidate must have good problem solving skills. A good understanding of basic accounting is preferred but not required. A bachelor's degree is preferred.
Software Engineer: Responsibilities include estimating software development needs. They must also write code that is stable and reusable. They must have good communication skills in order to work with other staff as necessary. They must have a bachelor's degree and 3+ years developing software.
Accountant: Responsibilities include putting together and analyzing account information. They then prepare reports for Tanger's assets and liabilities. They work closely with corporate employees. The position requires a bachelor's in accounting with at least two years of experience.
Tanger Outlet Application
In order to apply to Tanger, you must go online. You can browse their website for job openings. You can also browse Tanger corporate jobs separately. You are also able to view all their retail store opportunities. They all differ in qualifications that are required.
Applications for employment with Tanger vary. Some positions require you to apply online. Others suggest that you come into the store. It depends on the type of position. Most retail positions require you to go in person.
Be sure to check what type of application is necessary for the job you apply for. Some require an in person application compared to an online one. Make sure you fill out all sections with correct information. List references and experience as it relates to the job you're applying for.
It is important to make sure your resume has correct spelling and proper grammar. Be sure to list your education if you have a bachelor's degree. Make sure all contact information as far as telephone numbers and email addresses are correct in case they contact you for an interview.
Before your interview, make sure you know what Tanger does specifically. Company background knowledge always looks good for an interview. Make sure to ask any questions you have about what the position requires if you're unsure. Dress professionally for the interview and carry an extra copy of your resume.
Facts/Things to Know About Tanger Outlets
Tanger has a friendly and professional culture. Employees are expected to provide above standard customer service. Shoppers are guaranteed the ultimate shopping experience. The employees are helpful and cordial with each other. Tanger is a team oriented environment.
The Tanger center in Atlantic City, New Jersey is one of their most popular outlets. Many people go there on vacation. Tourists usually gamble and win money from the casinos. They are known to spend their winnings in in Tanger centers because of their great deals and affordable prices.
Tanger is known for the ultimate experience they provide shoppers. They offer coupons and affordable designer clothing. Their employees are very friendly and knowledgeable. They are able to make proper recommendations based on the customers' needs.
Tanger works with people in the communities they are in. they recently offered teachers and nurses a free $15 dollar gift card as long as they presented a valid work ID. Tanger also donates money to schools throughout the United States. They have donated over $190,000 for this year alone. The money will go towards the 2017 to 2018 school year.
COMPANY LINKS