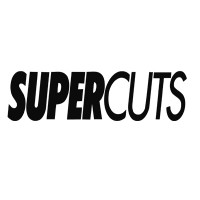 Supercuts is the official hairstylists of Major League Baseball. The salon offers haircuts following a consistent standard of quality. Along with waxing, hair coloring, and styling products, it stands by its promise to be more than just haircuts.
The company was founded in 1975 by Geoffrey M. Rappaport and Frank E. Emmett. While it was founded in the San Francisco Bay Area, it's very first branch location was in Albany, California. Currently, its headquarters are in Minneapolis, Minnesota.
The salon has more than 2,400 no-appointment-required branches spread all over the United States and it boasts of its over 33 million guest visits per year for its hair services. It has received adoration from both customers and employees.
Employees such as the stylists are a vital part of the company's operations. The company provides benefits to its employees such as 401(k) and medical plans. As well as Paid time off in the form of vacation and sick pay.
Testimonials from Supercuts stylists generally boil down to one thing: they are happy to be working in a place that encourages creativity and growth. The salon presents opportunities to succeed not only as a stylist but as an individual.
How old do you have to be to work at SUPERCUTS?
There is no specified age for applying as long as you are of legal age to work. You can apply whilst or after studying. There is also no maximum age for employment. The mandatory retirement age by each state is followed.
SUPERCUTS Careers
Supercuts highlights five core actions in the careers they offer: style, grow, inspire, team up, and succeed. Pursuing a career with the salon promises to nurture a hairstylists' creativity & style, help them grow through an exclusive Hair Stylist Academy training, inspire them to become even better at what they do, team up with artistic directors and clients, and succeed in the industry.
Stylist: The Stylist specializes in most if not all, hair services that the salon offers. They determine the style and overall look that best suits the customer, whilst making sure that that is the look the customer is going for.
Junior Stylist: Junior Stylists are usually recently hired stylists. They are new to the profession and are currently working their way to permanent positions. Their tasks is the same as that of stylists, but an added responsibility is to learn from resident stylists and be able to grow their craft even more.
Barber: The Barber specializes in hair services, just as a Stylist does, but they often focus on grooming services exclusively for male clients. The same responsibilities as stylists are subjected upon barbers and all outputs are expected to be more than satisfactory.
Receptionist: The Receptionist is the face of the salon, both in the literal and figurative sense. Literally, they present themselves as soon as the doors open to the salon and they entertain the needs and answer the questions of the clients.
Manager: A salon employee with a business background. They oversee the duties of every personnel and the productivity of the salon, as well as the hiring process. They also ensure that the client's satisfaction is always high.
Regional Director: A Regional Director oversees the performance of salon branches in a specific region. They ensure that each salon is well-staffed and fully-equipped to function as best as it can.
District Leader: Much like the Regional Director, a District Leader also oversees performance and productivity in a specific district. Assessing what each branch might need and/or lacks in order to fulfill its full potential.
Esthetician: The company also offers waxing, and this is where the esthetician comes in. Aside from overseeing and performing the waxing on clients, they also assess and suggest skin care necessities.
Colorist: A colorist specializes in color formulation. They provide all the coloring services within the salon, usually working hand in hand with the stylists to find the right style and look for each color.
Salon Assistant: Salon Assistants are an all-around helping hand in the salon. They assist stylists and clients, maintain the cleanliness and ambiance of the salon, and help with anything else they are tasked to do.
SUPERCUTS Application
The application process is as simple as it gets. An "Apply Now" link from the site will bring you to a salon locator so you can easily file an application in the branch nearest you. Completely fill in the form and then submit.
Applications are accepted both online and in store. Online applications, however, provide convenience both to the company and the applicant. The method of application does not affect the applicant's chances of acceptance.
Fill in the online application form fully and double check all entries. Mistakes made in the application form might cause a delay in the company's response so make sure all information inputted are correct.
When filling in your Candidate Profile, you have the choice to upload your resume. It will pre-fill your profile. The top advice when submitting a resume is to be completely honest. Highlight your best qualities that you think will fit the job description most.
As all application processes go, there will be interviews. Be prepared by knowing why you're there and why you want to be there. Share what you can do and why you can be a great addition to the company.
Things to Know About SUPERCUTS
As the Major League Baseball's official hairstylists, they are committed to establishing a culture of creativity, style, and consistency. The stylists work with the clients to achieve the perfect look that the clients are going for. This tests the stylists' abilities but also allows them to grow.
The company holds an annual Supercuts Gold Comb Awards: a two-round competition that crowns 10 top stylists. Top salons are also recognized and awarded. The event opens the company and its stylists to the collaboration and growth of their craft.
Aside from their iconic haircuts, the salons are also known for its no-appointment-required rule and the check in feature of their app. They make sure that no customer wastes their time. The company also partners up with the MLB to hold contests for a once-in-a-lifetime baseball experience.
A $400,000 donation to a Breast Cancer Research Center and a Head Shaving for a Good Cause event that raised almost $90,000 to fight childhood cancer. These are only two of Supercuts' efforts to give something of its success back to the world.
Application Links
Company: https://www.supercuts.com/
Careers: https://www.supercuts.com/careers/ruready2.html
Application: https://www.supercuts.com/careers/stylist-application.html