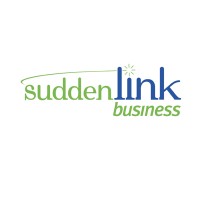 When you submit a Suddenlink application you are applying for a job with the seventh largest cable company in America. The company was first established in 2003, and began to use the current name Suddenlink from 2006. Today, they service the communication, information and entertainment needs of around 1.4 million clients.
The corporate headquarters are located in St. Louis, and there are regional headquarters in other locations, such as Greenville, Charleston, Tyler and Lubbock. The main areas of operation are Arizona, Arkansas, Louisiana, North Carolina, Oklahoma, Texas and West Virginia, and currently they have approximately 6,000 employees.
With an ever-expanding customer base, Suddenlink jobs are regularly advertised, and with an annual revenue of around $2.33 billion, the company is sure to continue growing. Dedicated to providing exceptional service to their residential and business customers, it is worth finding out how to apply for Suddenlink online to start a career with such a successful industry leader.
Suddenlink is also renowned for their community service programs and support. During the period of 2013-2014, they provided a staggering $52 million dollars in cash support and gifts for community projects. They also donated 30,000 hours of volunteer work, collected 102 tons of food for low-income families, and recycled a huge 124 tons of electronic waste to protect the environment.
Suddenlink Careers
There are a wide variety of Suddenlink Careers available, whether they are corporate, technical, and professional or customer service oriented. Technical employment opportunities include field services technician, broadband technician, construction technician, headend technician, operations technician and technical trainer. There are also a number of sales job opportunities including door-to-door sales, retail sales, outbound sales, and sales management roles.
Corporate Suddenlink jobs include account executives, quality assurance inspectors, marketing specialists, IT coordinator, fiscal operations analysts and many more. There are a number of management roles in different fields, and for these you would need a qualification and relevant experience to be successful in your application.
How old do you have to be to work at Suddenlink? You must be 18 years old to apply for jobs at Suddenlink.
As a successful telecommunications company, Suddenlink realizes the importance of hiring the right people, so they offer a number of employment benefits. Competitive pay rates are offered, as well as company medical insurance, which covers medical, dental, vision and life insurance. Flexible spending accounts are provided for eligible employees, as is paid time off, holiday pay, 401(k) retirement plans with company match, tuition assistance and company discounts. Because they are committed to providing the best possible customer service, they are open 24 hours per day, 7 days per week.
Job Descriptions & Salaries 
Broadband Technician – The main responsibilities of a broadband technician are the installation and disconnection of the company services provided to customers. This includes data, video and telephone connections. Another requirement is to perform troubleshooting at the time of installation. Service audits are required, and educating the customer about new and existing services. This could include some sales. The average wage is around $13.90 per hour.
Field Services Supervisor – The responsibility of the Field Services Supervisor is to ensure the customer receives the best level of service by supervising the operations in the field. Further responsibilities include interviewing, training and monitoring staff and evaluating Broadband technicians. Working with the management team to help develop and implement strategic plans so that department goals are met is also a requirement. The average salary is around $61,000 per year.
Customer Service Representative – This role is based within a call center, and involves direct interaction and communication with customers as well as the company. The ability to remain professional, friendly and polite is essential when dealing with concerns, questions and problems the customer may have. Answering calls, basic troubleshooting, product knowledge, and assisting with billing enquiries are also required duties. The average wage is around $12.00 per hour.
Retail Sales Agent – The retail sales agent is required to travel to customer's homes to provide information and make sales. They are also required to help customers if they have any issues with products they have already purchased. It is necessary to maintain customer databases, and to be able to educate the customer on any products, including new products and upgrades. This can be a part-time or full-time role, and the salary usually ranges from $20,000 – $30,000 per year.
Suddenlink Interview Questions
It can be quite intimidating for some attending a job interview, and the best way to overcome nerves is to be well prepared, including formulating answers to any possible questions that may be asked.
Why do you want to work here? This is a question that is asked by most companies in an interview. Explain what you admire about the company, and why you think they would be good to work for.
What are your strengths and weaknesses? This question serves two purposes for the employer, as it will give them an idea on any possible training you may need or whether you are the right fit for the position. Be honest when answering this question and don't be afraid to mention any weakness, it doesn't mean you won't get the job.
Why do you think you are the right person for the job? This is your opportunity to point out your attributes, qualifications and experience that would make you the best person for this role. If necessary, refer to your resume to make points.
Why did you leave your previous job? Most companies will ask this, as they want to know if there are any potential employment issues that may arise affecting your suitability for the company. Try not to make negative statements about your previous employer, as this does not look good. Instead, give it a positive spin by saying that you were looking for a company that can offer a great career, or that you wanted to broaden your experiences.
What does customer service mean to you? Many of the positions with this company are customer based. Think about what you expect as a customer, and how you can implement this into dealing with customers.
Advice For Application Process
There is no download application form, therefore no printable application form. This prevents you from making a direct application at your local branch. If you do come across a printable application for Suddenlink, make sure it is a legitimate application form. You can submit an online application through the official website, which is a free application.
When filling out your Suddenlink job application online, make sure you do so correctly. When looking at Suddenlink jobs online, you will be able to see what the requirements are for each position, so you can decide if the job would be suitable for you or not. It is easy to apply online, and when you apply for jobs at Suddenlink, it is important to attach a copy of your current resume.
When you want to submit a Suddenlink application online, you will need to create a profile, and it is through this profile that you can check on the status of your application. The company prefers this, however, you can contact the hiring personnel if you have questions. Be sure to do this in a professional and polite manner, and try not to make contact during the busiest time of the day. If you receive a job interview, make sure you dress appropriately in business attire, and arrive a little early to show that you are keen and able to manage your time.
Also See:
Seattle City Light: Visit the job application for Seattle City Light to apply today.
CEVA Logistics: Use the CEVA Logistics job application to apply here.
National Grid: Use the National Grid job application to apply here.
Southern California Edison: Visit the job application for Southern California Edison to apply today.
Kansas City Power & Light: For employment at Kansas City Power & Light visit the application page.
Company Links