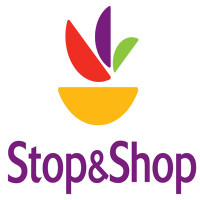 Stop & Shop offers a huge selection of deals and discounts for grocery items and medicine. It has also started to offer catering. The company is known for its loyalty cards and programs, which are available in all retail stores.
The supermarket company was established way back in 1914, in Somerville, MA. It started as a small family-owned business that was run by the Rabinowitz family, who previously owned Greenie Store – a grocery shop in Boston.
Four years after opening the very first Stop & Shop, the Rabinowitz family decided to turn it into a self-service supermarket. By 1947, it already grew into a profitable chain. Today, it has more than 400 branches.
Stop & Shop offers employment benefits such as 401 (k) retirement plans, paid vacation, dental, medical, and vision plans, disability options, life insurance, and recognition programs.
Former and current employees are proud to be part of Stop & Shop. Many of them say it's a great place to work and grow. The company provides employees opportunities for continuous growth and success.
How old do you have to be to work at Stop & Shop?
You must be at least 16 years of age if you're applying for entry-level positions. If you wish to apply for more prominent positions, however, you should be at least 18 years old.
Stop & Shop Careers
The supermarket company needs people for both management and entry-level positions. Successful applicants are typically deployed in stores, but may also be assigned in support and corporate offices.
Cashier: As entry-level workers, cashiers are responsible for greeting the customers and ringing up all purchases. Cashiers are required to move between various checkout aisles, one to six working days every week. Cashiers' responsibilities usually overlap with assistant jobs, since cashiers usually provide basic maintenance and sales support.
Baggers: They work closely with cashiers. Additionally, they are expected to answer customer inquiries about services and products, and should be knowledgeable about store policies. Their job responsibilities include staying in the counter section to assist cashiers in packing purchased items. Note that baggers start with minimum wage.
Customer Service Associates: They are focused on dealing with customer concerns and complaints. They should be keen to details, patient, and hardworking. They must have excellent communication skills as well. Customer service associates are paid based on their years of tenure in the supermarket company.
Clerk: Clerks assist in sales, stocking shelves, and arranging displays. Interested applicants must be comfortable with shifting schedules. Note that clerks need to be physically fit and able to lift at least 50 pounds. Clerks are paid based on their working experience.
Pharmacists: There are expected to handle prescription medicine, as well as non-prescription ones. Pharmacists also need to provide correct drug reaction and allergen information to consumers whenever necessary. Likewise, they occasionally have to offer health advice and insights on general healthcare.
Pharmacy Technicians: They are expected to manage, prepare, and provide prescription medication. When needed, they may also have to mix medicines and apply the right labels. Pharmacy technicians are expected to support pharmacists in their tasks. Also, script filing is a crucial part of a pharmacy technician's duties.
Department Managers: Their job responsibilities involve hiring new employees and training them. They also delegate work, set schedules, and ensure customer satisfaction. Department managers are assigned to look after certain, assigned store location areas. In terms of salary, department managers receive about $30,000 every year.
Assistant Managers: Assistant store managers work hand in hand with store managers toward one goal. They both supervise total operations at store settings. Assistant managers' salary is higher than that of department managers. Their total salary ranges between $40,000 and $50,000 yearly.
Store Managers: Responsible for ensuring that entire branches are running smoothly, store managers oversee both employees and sales. They keep track of income and budget goals, making sure that each one is met. Store managers are also expected to come up with ways to improve efficiency and profitability.
Supply Chain Specialists: Simply put, supply chain specialists ensure that products are properly transported from their sources to each Stop & Shop location. In addition, they are required to handle inventory management with complete accuracy. These specialists also tackle other related matters like operations and merchandizing.
Stop & Shop Application
Applicants may visit the nearest store to submit their CV. The provided application form requires the candidates to give employment and personal details, including job history and availability.
Online application is available. Similar to when applying in person, applicants are expected to submit their CV. They are also given a data sheet that must be completed to proceed with the application process.
When asked to fill up the application form, interested candidates should give all the necessary information and double check each section to ensure correct spelling, accuracy, and proper grammar.
Likewise, it is crucial to check the CV's accuracy before handing it over (whether in person or online). Make sure that the information provided is up to date and error-free. Proper formatting should be also considered.
Managers contact candidates via phone to schedule interviews. In some cases, interviews are done right away so it's best to practice in advance – learn about the supermarket company and prepare answers for common questions.
Things to Know About Stop & Shop
The company values diversity. Their stores are run by employees with unique backgrounds, experiences, and lifestyles. The company embraces an all-encompassing workplace that represents the community's culture.
The supermarket company always updates its customers about the newest products and programs. They recently announced the availability of flu vaccines in all their branches. Stop & Shop has also started a discount program that specifically covers healthy food options.
The supermarket company is generally known for providing the best deals for their customers. They show their appreciation by giving out loyalty cards, rewards, and programs.
Stop & Shop maintains their involvement in four major causes: Food for Friends, SNAP, Turkey Express, and Fighting Child Hunger. Their charity programs give financial support, food, and education to families and people in need.  
Application Links
Company: https://stopandshop.com/
Careers: https://stopandshop.com/our-careers/
Applications: https://stopandshop.com/our-careers/path/