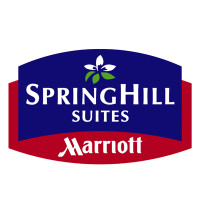 Springhill Suites are a chain of all-suite accommodations owned by Marriott International.  To find out how to apply for Springhill Suites online and to see the many different types of career paths there are available, follow the link at the bottom of the page to get started on your Springhill Suites application.
The brand began in 1999 originally with 34 locations, although Marriott International has been an established company for a lot longer.  Now, over 15 years later there are over 300 different locations across North America.  You can now find hotels in 45 different states as well as some in Canada.
The hotels are equipped with a number of different amenities for the entertainment and comfort of their guests.  All of the hotels provide a hot breakfast buffet as well as complimentary internet access for all of its customers, but the other facilities differ between the sites.  Most sites have exercise facilities and a swimming pool.
Its parent company Marriott International was founded back in 1927.  It operates many different brands including Ritz-Carlton, Bulgari Hotels and Resorts, JW Marriott Hotels and Resorts, Renaissance Hotels, Autograph Collection Hotels, AC Hotels, EDITION Hotels, MOXY Hotels, Gaylord Hotels, Courtyard, Fairfield Inn, Protea, Residence Inn, TownePlace Suites and Marriott Vacation Club.
Springhill Suites Careers
For Springhill Suites careers based in the hotel locations you can find many job opportunities including Breakfast Attendant, Housekeeping Staff, Night Auditors, Maintenance Helpers. Front Desk Agents, Guest Services Representatives and Managers.  Many of these are entry-level positions that you won't need much experience for, but you will need to have leadership experience.
You can also apply online for Springhill Suites jobs in the corporate sector by going through Marriott International.  The types of jobs that you can submit applications for will include positions in the departments of Finance and Accounting, Sales and Marketing, Human Resources, Information Technology and Real Estate.  For many of these you will need a relevant degree.
How old do you have to be to work at Springhill Suites?  You must be at least 18 years old or over to apply for jobs at Springhill Suites.
With Springhill Suites jobs you will have the opportunity to join a well-respected and widely renowned company in Marriott International.  Marriott runs tenured recognition programs for their long-term employees which include free stays at their hotels.  Industry benefits will also include health insurance packages, 401(k) retirement plans, employee bonuses and paid time off.
The hotels are open 24 hours a day, 7 days a week.  You will need to check your exact job description to find out your individual working hours.
Job Descriptions & Salaries
Front Desk Agents – Front Desk Agents are important to the front line of the hotel and so their responsibilities are to uphold the reputation of the hotel. You will need to handle reservations and enquiries and be able to resolve any issues that arise with the guests in a calm and professional manner.  The average pay for this job is $10-11/hour.
Night Auditor – The duties of a Night Auditor are similar to those of the Front Desk Agent although working during the night shift will involve less interaction with customers.  You will be expected to use the hotel software to balance charges and carry out other financial analysis.  The average pay is $11/hour.
Housekeeper – Housekeeping Staff are required to ensure that all rooms meet the required standards that guests expect when they stay at the hotel.  Duties will include cleaning the bathrooms, making the beds and restocking various items.  This is an entry-level role and will typically be paid at $9-10 an hour.
General Manager – The position of General Manager of a busy hotel is a demanding one, as you will be expected to supervise and manage the performance of all areas of the hotel.  You will be responsible for hiring and overseeing the training of new staff.  The expected salary for this role starts at $65k/year.
Springhill Suites Interview Questions
You should always prepare for your interview by practicing some common questions after you submit a Springhill Suites application.
Why do you want to work for us?  Especially for a company as well known as Marriott you should always do research so that you can give a good reason why the company appeals to you.
Where do you see yourself in five years? Describe how you see your career progressing when you answer this question but always remember that they are looking for people who are planning to develop their careers with them.
What is your biggest strength?  Make sure you choose something that is related to the skills that you will need for the job when you answer questions like this.  You should use every opportunity to say why you are suited to the role.
How would you handle a customer complaint? Interpersonal skills are a very important part of jobs in the hospitality industry and so you will need to be able to handle potentially difficult situations and keep to company policy.
What is your past experience working with customers?  You should give specific details about your previous employment experience and include details about how long you worked in previous jobs and what your specific duties were.
Advice For Application Process
If you're interested in starting your Springhill Suites job application online, search Springhill Suites jobs online or follow the links below to find the careers webpage of their parent company, Marriott International.  Unless you apply through a recruiter all applications will be made through Marriott.  Fill in their online application form and upload your resume.
To make a direct application to your local hotel you can go down there in person and request a free application for any available positions by speaking to the manager.  You can't download a printable application for Springhill Suites.  Always check your application for any errors before you turn it in as it looks unprofessional if there are mistakes.
The application process shouldn't take more than a few weeks for hourly positions.  After they receive your application you will usually be invited for one or more interviews, one of which may be via telephone.  It's very important to be well presented when you meet the hiring manager as this is the first impression they will get of you.
When you're in your interview you can take your time when answering questions so that you can think through your answers and give related examples.  Maintain a positive and professional attitude throughout.  Sometimes it might be necessary to follow up after the interview via phone or email to check on the status of your application.
Also See:
Crowne Plaza: For employment at Crowne Plaza visit the application page.
Homewood Suites By Hilton: For career opportunities, fill out the Homewood Suites By Hilton online application.
DoubleTree: See our resource page for more information on DoubleTree careers.
Candlewood Suites: For career opportunities, fill out the Candlewood Suites online application.
Residence Inn: Residence Inn offers opportunities for both, beginners and experienced roles.
https://www.youtube.com/watch?v=6hsvFBUJOlw
Company Links
http://jobs.marriott.com/careers?stop_mobi=yes
http://en.wikipedia.org/wiki/SpringHill_Suites