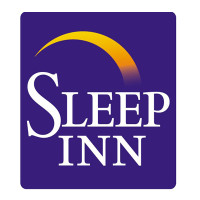 Sleep Inn is one of the many different branches of Choice Hotels International, which now has a worldwide reputation and serves thousands of customers every day across its locations.  To find out how to apply for Sleep Inn online, follow the Sleep Inn application link that you can find at the bottom of the page.
Choice Hotels International operates many different hotel brands including Comfort Inn, Comfort Suites, Quality Inn, Clarion, Cambria Hotel and Suites, Mainstay Suites, Suburban Extended Stay Hotel, Econo Lodge, Rodeway Inn, Ascend Hotel Collection and of course, Sleep Inn.  With all of these put together, Choice Hotels has over 6,800 different global locations.
Sleep Inn provides a number of services to its guests to make each stay as comfortable as possible.  All hotels now have free Wi-Fi and also provide a complimentary hot breakfast to everyone who stays there.  Many locations also have clean and modern swimming pools and other fitness facilities on site.
Choice Hotels has won a number of Hotel of the Year awards in recent years among other accolades.  Many of its locations across the different brands have achieved gold or platinum awards for customer satisfaction and service.  The company prides itself on providing its customers with excellent services and facilities.
Sleep Inn Careers
You can find many Sleep Inn jobs based in their various locations including Front Desk Representatives, Housekeepers, Laundry Operatives and Managers.  Many of these positions are entry-level and won't require much experience, although managerial positions will require experience in a similar role.  There will be possibilities for advancement from entry-level jobs.
There are many Sleep Inn jobs in the corporate offices through Choice Hotels. The company is currently hiring for positions in Information Technology, Sales and Business Development, Marketing, Human Resources, Property Systems, Finance and Accounting and others.  For these roles you may need a college degree in the field you make a direct application to.
How old do you have to be to work at Sleep Inn?  You must be at least 18 years old or over to apply for jobs at Sleep Inn.
For full-time associates there are a number of benefits available with Sleep Inn careers.  These job opportunities will include medical, dental and vision insurance in a comprehensive health insurance package.  There are also added perks such as paid time off and vacation days as well as discounts on hotels and travel packages.
The hotels are open 24 hours a day 7 days a week but your working hours will vary depending on your position and shift.
Job Descriptions & Salaries
Front Desk Associate – There are many essential responsibilities to working as a Front Desk Agent in a hotel as you are the first point of contact for guests and therefore represent the brand.  You will need to handle reservations and enquiries as well as be a problem solver.  The average pay for this job is between $9-10 an hour.
Laundry Attendant – Working in this position you will be responsible for keeping to strict hygiene and cleanliness standards when you handle linens in the hotel.  Laundry Attendants handle the washing, drying, ironing and sorting of laundry. This job will typically be paid at minimum wage of around $8-9 an hour.
Housekeeping Staff – The job description for Housekeeping Staff requires you to ensure that all rooms are cleaned and tidied to the highest standards to ensure the comfort of all guests.  It's important that you stick to policies to ensure uniformity across all rooms.  This is an entry-level role and will typically be paid at $8-9 an hour.
General Manager – General Managers will need to have in-depth knowledge about all of the services provided by the hotel and be able to multitask to supervise all areas.  You will be responsible for ensuring that all staff provide excellent customer service as well as maintaining all necessary standards.  The salary for this role starts at $50k/year.
Sleep Inn Interview Questions
The best way to improve your chances of employment once you've submitted your Sleep Inn application is to practice some typical interview questions.
Why do you want to work here? Always be prepared for this introductory question as you will get asked it at most places.  It helps to do some research on the company before you go to help with your answer. 
What are your long-term career goals? Make sure you make your goals realistic and talk through the steps you would take to get there.  Don't be afraid to be ambitious in your answer here because they will be looking for people who want to develop in the company.
How would you handle a customer complaint? Customer service skills will be a very important part of many of the roles in this industry and so you will need to able to handle difficult situations while still providing a high level of customer service.
What is your greatest strength?  When you answer this question make sure you choose something that is related to the job description.  It doesn't have to be a specific professional skill but it needs to be relevant.
What is the most important part of customer service? There isn't a right answer to this question so it's important to answer confidently and be prepared to explain your answer.
Advice For Application Process
To start off your Sleep Inn job application online, search Sleep Inn jobs online or follow the links below to find the careers webpage of their parent company, Choice Hotels International.  There you can apply online for the various corporate opportunities by filling in their online application form and uploading your resume.
To submit applications to a local hotel it is best to go down there in person and request a free application for any available positions.  You can't download a printable application for Sleep Inn.  Always check your application for mistakes before you turn it in as this gives off a bad first impression.
The entire application process will probably only take at most a couple of weeks.  After they receive your application they will invite you for one or more interviews.  It's very important to be well presented at your interview especially for customer facing roles.  You want the manager to be able to picture you in the position.
Take your time when answering questions, think through your answers and speak clearly.  Try to be natural and show off your personality; smile and maintain eye contact with your interviewer. Answer in complete sentences and try to give specific examples from your experience when you can.  It is sometimes necessary to follow up after the interview.
Also See:
Homewood Suites By Hilton: See our guide for careers at Homewood Suites By Hilton.
Residence Inn: See this page for jobs at Residence Inn.
Westin Hotels And Resorts: Checkout the application page for work at Westin Hotels And Resorts.
Fairfield Inn: See our guide for careers at Fairfield Inn.
Travelodge Hotels: Checkout the application page for work at Travelodge Hotels.
Company Links
http://careers.choicehotels.com
http://www.sleepinn.com/en/brand-info