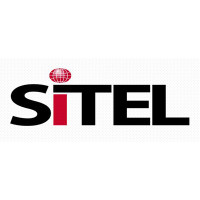 Every day businesses and companies across the nation seek out advisory services from Sitel Corporations. Since 1985 the company has established themselves as the leading supplier of outsourced professional consultation. Clients use Sitel when their in need of maximizing efficiency in areas such as customer care, technical support, sales and transaction processing, and back office systems.
Sitel employees pride themselves on being operational experts. They analyze their customers' business model and strategies to examine in what areas growth can be expanded. Their mission is to leave clients with improved customer experiences and satisfaction. A key focal point of the advisory services offered is the deliverance of 'Return on Customer Investment'. Their success is due in part to their dedication to optimizing business experiences for all parties involved.
The successes have been proven over the years by growth in business and physical accolades. TMC's CUSTOMER Magazine has awarded the company with the 2015 Customer Experience Innovation Award, aimed to honor the companies showing excellence in areas of customer experience.
The commitment to building a better business experience transcends into the Sitel workplace values as well. Employees at the consultation firm are offered a number of ways to work, with their most flexible alternative being the work from home option. Qualified representatives are given the opportunity to have their work calls routed to their home office, allowing for schedule flexibility and a comforting environment. This career option ensures that each employee is provided a suitable work experience.
Employees at various branches of the firm are encouraged to be involved in their community and engaged in philanthropic efforts. The Mexico location's donation of school supplies to local orphanages is one way the company gives back.
Sitel Interview Questions
What is it that you are searching for in a job? Take some points you made in what would your fantasy job be and also describe vaguely the position that you are applying for. Using some points from the job posting in which you replied to or things related directly to the company can also make you look like you are in the right place and aa if you belong. Ending with simple things like a fun, respectful and safe working environment. Once again be bold and confident while stating what you are looking for as it should describe that work place.
What are some things you have done to improve yourself in the last year? Everyone has improved themselves with time, pick your greatest improvements and make them work place related. Including seminars, workshops, books you have read or anything you have went out of your way to learn would be ideal to insert here. Having a couple good scenarios here is a way to flaunt yourself modestly and show that you care enough to better yourself.
Are there any questions you may have for me? Never say no to this answer. It goes against your whole interview and makes you seem very basic when you really just want to stand out. Questions that make the interview have to think about the answer and catching them off guard could possibly make or break the interview. Give them food for thought and show them that you already think that you got the position in a modest way and if done in a convincing manner you may have just greatly influenced the interviewer's decision to hire you.
Which beneficial attributes could you bring to this organization? This is the time where you can talk about yourself without seeming arrogant. Give importance to your best skills both on your resume and important things about who you are thus representing the organization also. Make the attributes about the position and not that you are funny and caring. Use this opportunity to talk big of yourself but still staying modest. Think long term when answering and think of what they want to hear.
If need be, would you relocate for this position? Be honest, as if you answer yes and actually don't think you would or don't know how your friends or family would feel about this. Realistically you should know what type of job it is and where you would be located but it may be a good idea to have thought of this before the job interview and evaluate if it would be in your best interest or worth it in the end for yourself.
Company Links
http://www.sitel.com/careers/sitel-current-job-opportunities/#.VuF6i_l97IU