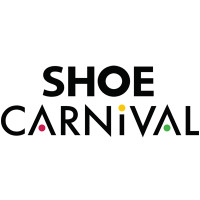 Shoe Carnival sells children's, women's, and men's athletic footwear through its official stores. They also offer accessories like wallets, handbags, socks, and shoe care items.
Wayne Weaver founded the company in 1978. He was born in Columbus, Georgia and formerly owned Jacksonville Jaguars. He previously worked with Wohl Shoe Company before leaving and putting up Shoe Carnival.
It is one of the largest footwear retailers in the US with over 400 stores across 33 states and in Puerto Rico. They put emphasis on selling regional and national name brands.
They provide employees with competitive pay, voluntary benefits, incentive bonus programs, 401k retirement plan, discounted employee stock purchase plan, life and medical insurances, disability insurance, product discounts, paid time off, and relocation programs.
The company provides a dynamic and challenging working environment to all of its employees from rank and file to management levels. They seek highly motivated people with excellent work ethics.
How old do you have to be to work at Shoe Carnival?
There are multiple areas an applicant can explore for possible employment as long as he or she is at least 18 years of age. Some higher position levels might require older and experienced applicants.
Shoe Carnival Careers
An applicant can apply for job positions in retail, distribution center, and corporate areas of the company. Different stores have different requirements so it's best to check their careers page. Here are some of the available job positions in their various stores.
Sales Associate: The Sales Associate is responsible for customer service by greeting the customers with a smile, handling their open-ended questions, measures the kids, shows at least 2 shoe styles to a customer, and suggests a shoe care item. He or she is also responsible for maintaining the cleanliness and orderliness of the assigned aisle.
Mic Person: The Mic Person drives sales through merchandise announcements and creating an urgency to purchase, adjusts announcements based on sales and customer traffic, records margins and sales through hourly reports, and accounts for the sales goal of the accessories department.
Cashier: The Cashier's main responsibilities include processing the sales transactions, understanding and completion of sales transactions following the policy, accepting customer checks, understanding and following mismatch checking procedures, being aware of in-store mic specials and current promotions, obtaining management approval for exchanges and returns, and assists in loss prevention by identifying fraud.
CRM Coordinator: The CRM Coordinator partners with external and internal resources in delivering CRM initiatives, resolves customer issues by working with Customer Service, generates reports as required, prepares customer insight reports based on established KPIs, assists in planning and testing of loyalty promotions, manages the loyalty program budget, assists in department presentations, and supports the testing efforts.
Processing Clerk: The Processing Clerk assures proper placement of ticket merchandise, picks and packs merchandise into boxes, assures proper placement of barcode stickers and labels, scans the barcoded merchandise, seals boxes using the hand-held tape applicator, pushes the completed orders onto the conveyor, and supports the Returns department when required.
Reach Truck-Order Picker: The Reach Truck-Order Picker stocks and retrieves merchandise pallets from racks, locates pallets in racks, stacks boxes in static and dynamic racks, scans merchandise into their proper location, picks merchandise based on the scanner, deliver the pallets to the conveyor for sorting and shipping, and inspects the truck daily.
Shipping-Receiving Clerk: The Shipping-Receiving Clerk off-loads incoming merchandise from the trailers, loads merchandise pallets by wave, unloads merchandise pallets onto the conveyor for sorting, loads fixtures and cartons onto trailers, sorts, scans, and loads non-conveyable merchandise into the trailers, inspects for loss or damage, and performs inbound validations when required.
Industrial Maintenance Technician: The Industrial Maintenance Technician performs preventive maintenance and repairs on vehicles and equipment, maintains thorough and accurate logs of completed maintenance, advises the Maintenance Manager on potential issues to determine appropriate plan of action, and maintains a working environment that is safe by following all established safety and security policies and procedures.
Retail Store Supervisor: The Retail Store Supervisor assists in the daily management of the store, supports customer service by ensuring their requirements are met, assists in inventory and cash control, supervises delegates and associates to maximize productivity, maintains the department and store standards, and ensures all policies and procedures of the company are followed.
Loss Prevention Associate: The Loss Prevention Associate secures the front of the store by providing visible security presence, monitors and prevents both internal and external theft, conducts regular trainings for associates on security and safety, attends store meetings as instructed by management, and ensures security and safety procedures are followed.
Shoe Carnival Application
Applicants interested to work in any of the Shoe Carnival's stores may visit their career page. Different job positions from different areas and departments are available for browsing.
Online application is available and is the more preferred method because of faster processing. Visitors can also register on their careers page even though they don't plan on applying for a job at the moment.
When filling out the online application form, make sure that all information entered in are valid, true, and accurate. This is to ensure that there will be no issues during the application process.
The applicant's resume should include all relevant and required data. It's also advised that previous work experiences be included for proper matching of applicants to open positions.
When called for an interview, the applicant is advised to come before the scheduled interview to avoid delays and missed interview schedules. The applicant should also wear proper business attire.
Facts About Shoe Carnival
A potential candidate in Shoe Carnival must be customer service centric and should have an appetite for learning because that's what the company requires from each employee.
They have been the recipient of multiple awards from Forbes and Business Week which include 100 Most Trusted Companies and America's 200 Best Small Companies.
The company is known for selling quality athletic footwear and accessories and their special in-store promos that are randomly announced wherein big discounts are offered.
They also regularly donate to charitable and non-profit organizations such as United Way, American Red Cross, Two Ten Foundation, Court Appointed Special Advocates or CASA, Youth First, Ronald McDonald House, Junior Achievements and others.
Application Links
Company: https://www.shoecarnival.com
Careers: https://careers.shoecarnival.com/
Application: N/A