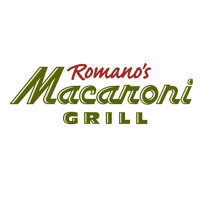 For over 25 years, Romano's Macaroni Grill has been the place for casual, Italian-American cuisine and dining. In 1988, founder Philip J. Romano opened the restaurant in Leon Springs, Texas. Nowadays, Romano's Macaroni Grill is a franchise with over 200 locations worldwide. The restaurant provides a work environment that offers job opportunities for experience and growth in the food industry. The link for the Romano's Macaroni Grill application is below.
From the kitchen to the tables, Romano's Macaroni Grill follows a set of values that makes sure everyone involved is at their best.  For customers, Romano's first priority is ensure guest satisfaction and serve great Italian-American cuisine. For employees, the franchise embraces diversity and encourages you to be professional and yourself.
Romano's Macaroni Grill offers opportunities for any type of applicant.  If you're just looking for a summer position or a first job, becoming a team member is a great start.  You would develop valuable  qualifications such as communication skills, and have substantial work experience to enhance your resume for future positions.
Looking for something more long-term? Romano's Macaroni Grill has plenty of opportunity for promotion.  As you gain experience in the franchise,  you will become familiar with the culinary world.  If you are looking for a career in the food industry, working for an established company with room to grow is very smart and ideal.
Romano's Macaroni Grill Careers
Romano's Macaroni Grill careers very widely what are sorted into three main categories in their system.  If you plan on simply working at your local restaurant or getting some experience in the kitchen, Hourly Team Member jobs may be right for you. Many locations are hiring for these positions, which include Opera Singers, Host Staff, Servers, Bartenders, Chefs, Stewards, Bussers and Food Runners.
If you would like to have a salary or show of your leadership skills, look under the Management of Restaurant Support Center category. Restaurant and Culinary Managers with at the locations. The Restaurant Support Center is at the headquarters in Houston, Texas. Finance, Human Resources, Marketing, and Research & Development are just a few of the departments where you can start you're career. For any job, you must apply online.
How old do you have to be to work at Romano's Macaroni Grill?
The age limit depends on the location. For instance, a 16-year old in Pennsylvania can be a server, but not a bartender. If you are a minor, go to your state's Department of Labor and check the minimum age for employment. Usually by the time you get the requirements listed in the job description, you are old enough for the position.
Romano's Macaroni Grill jobs come with great benefits. Depending on your position in the requirements you need you can receive medical, dental, and vision insurance; a 401(k) plan, dining privileges paid vacation, spending accounts, and more.  Salaried members are eligible for some of these benefits after the first month of employment. Hourly Team Members are eligible for this after the first year of employment.
Before you send your applications, you should probably know the hours of operation for Romano's Macaroni Grill. This depends on the actual restaurant. You can find the hours of operation of your location and by going to the Find Locations section on the website. Usually, the hours are from lunch time, like 11 a.m., to late at night, like 11 p.m. Be sure to check the hours are convenient for your schedule before sending your online application.
Romano's Macaroni Grill Job Descriptions
Bartender – Bartenders are hourly team members and are tasked with making the guest the first priority.  Not only do they mix and serve alcoholic and non-alcoholic drinks, they also answer questions, deliver orders, and provide general cooperative service. Alcohol and food handler's certifications, or the ability to get them, is required. Bartenders are paid, on average, at $9/hr.
Server – Servers are responsible for the orders and food of the in-house guests. Suggestive selling, making recommendations, and answering all questions are included in the server's duties.  Servers also take food and beverage orders, then prepares the final bill.  You will need alcohol and food handler's certifications, or the ability to get one. Servers are paid about $6/hr plus tips.
Cashier – Cashiers work directly with the customers. They have many responsibilities, including handling transactions, greeting guests, and taking reservations.  Cashiers are also required to suggestively sell, make recommendations, upsell whenever possible. Like the Servers and Bartenders, this is an Hourly Team Member position. Cashiers are paid about $7.25/hr without tips.
Restaurant Manager – Restaurant Managers are salaried team members who oversee the work of the hourly team members. They serve as a coach and role model, and take great care in selecting and training staff.  In addition to this, they make sure the operation is efficient. All applicants must be at least 21 years old and have at least three years of management experience. Restaurant managers receive a salary at about $50,000-$60,000/year.
Romano's Macaroni Grill Interview Questions
An interview can be nerve racking, but reviewing these questions can help.
Why do you want to work for Romano's Macaroni Grill? The interviewer wants to know what is the biggest reason you are applying.  Of course, a pay check is a honest answer, and should be mentioned. However, additional information like "to gain work experience" or "to improve my communication skills" is also a nice answer. Find something unique to the industry or Romano's that makes you want to work there.
What qualities do you have that makes you think you'll be a good team member?  The interviewer wants to know what will make you good at the job.  If you are applying to be a cashier, good math skills are something to mention.  Manager hopefuls should describe any leadership experience they have.  Check out the requirements in the job description before your interview and remember the things that make you think "I have that."
What's your favorite dish and why do you like it?  The interviewer wants to see if you are familiar with Romano's Macaroni Grill and their menu.  Looking up some of the most popular dishes and covering some details are helpful.  Show enthusiasm. You can find dishes on the Menu section of their website.
What are some of your weaknesses? Your  strengths are on that Romano's Macaroni Grill application, but having no weaknesses seems unrealistic, dishonest, or arrogant.  Describe a weakness is being modest, while emphasizing a strength.  For example, if you are detail orientated, your weakness is that you pay too much attention to detail when it may not be that necessary. Review the qualifications in the job description to see what the interviewer wants in an employee.
What do you like to do in your free time? This is your chance to show the kind of person you are.  Of course, choose activities that are safe for work, or at least to mention at work.  Show that you have interests, nit just trained to say the right thing at an interview. Hobbies and sports are some acceptable choices.  Questionable or biased activities, like partying or doing political protests, should be avoided.
Advice For Application Process
There is no printable application for Romano's Macaroni Grill jobs.  You may be able to go to a location and ask for a paper, direct application.  However, if an electronic version exists, employers will prefer you to Romano's Macaroni Grill job application online.  The free application is much easier. Here, you will be able to make sure you complete all steps and track your progress as you go.
Here's how to apply for Romano's Macaroni Grill online. First, you will need to find the Romano's Macaroni Grill jobs online using their official system.  Simply visit the Careers section and click the link that goes with the type of job you would like. Using filters like location and position, search for your ideal job.
Once you find the opening you want, click in the link to the full job description and click Apply On-line.  You must create a new account.  It is best to use an email that is appropriate for business.  Once you log in, you can now actually apply for jobs at Romano's Macaroni Grill! Complete the application form provided using accurate information. You will also need a resume file on your computer to upload.
When all forms are completed, submit your final Romano's Macaroni Grill application.  If your are chosen, you will be contacted via the information and preferred method you provided.  Mostly, this is via phone or email.  If a suggested amount of time is not given, wait a week or two before calking to see if your application was rejected.
After you are chosen and contacted, set a time to be interviewed that will definitely fit your schedule.  Being late or technically on time immediately gives a bad impression. It will make the interviewer think you are unreliable and irresponsible.  Be punctual and early.  Also, wear presentable, professional clothes. Dressing slightly above expectations is a good move. Finally, be honest during your interview. Lying will only get you into trouble.
Also See:
Boston Market: Checkout the application page for work at Boston Market.
Nando's: Visit the Nando's application.
Max And Erma's: Visit the Max And Erma's application.
Capital Grille: For employment at Capital Grille visit the application page.
Grand Lux Cafe: Grand Lux Cafe offers opportunities for both, beginners and experienced roles.
Company Links
http://www.macaronigrillcareers.com/
https://en.m.wikipedia.org/wiki/Romano%27s_Macaroni_Grill