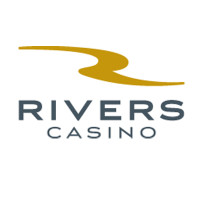 As you fill out a Rivers Casino application, realize that you're joining a company that strives to put their customers first.  They want every guest that walks in feel as though they're a special individual that will get the best service in the casino or restaurant.  Links to apply for jobs at Rivers Casino are at the bottom of the page.
When the Pennsylvania Gaming Control Board was given seventeen casino licenses to issue, one was specifically reserved for Pittsburgh.  Although an underdog in the planning and discussions, Don Barden won the license, calling it The Majestic Star Casino, LLC in December of 2006.
Other companies that had lost filed lawsuits, which caused delays in construction, which was finally started in December 2007.  By July 2008, Barden defaulted on a loan and didn't pay workers, which froze the project.  Midway through July, Barden sold 75% of his interest in the casino to Holdings Acquisition Co, which changed the name to Rivers Casino.  In December of 2009, Rivers Casino opened to the public.
Although a fairly young casino, people with Rivers Casino jobs know that it is a popular destination. Currently, they have over one hundred table games, four restaurants and bars, a nightclub, and three hundred slot machines.  On the outside, there is a thousand seat amphitheater for various summer events.
Rivers Casino Careers
Rivers Casino corporate positions are available.  They're all located in Pittsburgh, Pennsylvania and are focused on bringing more customers to the casino and making sure that everything is running smoothly and in compliance with the license that they've been granted.
Although the casino operations are all contained within one building, there are several customer service jobs available.  Within Rivers Casino, there are several restaurants and bars that are in constant need of servers, cooks, and bartenders.  Their tables need dealers and servers to make sure that everything works well and that nobody gets thirsty.  As people enter and exit, employees are need to make sure that guests are welcomed and get chips for the games that they want.
How old do you have to be to work at Rivers Casino? In order to be on the property, you have to be over twenty-one. As you look at Rivers Casino jobs online, make sure to read all job requirements carefully, as some positions require you to have various degrees or certifications.
Those with Rivers Casino careers get several benefits, including a 401K, paid time off, free and discounted food, health and dental insurance, life insurance, and free vision care.  If you are working towards a degree, you may be able to get tuition reimbursement.
Rivers Casino Job Descriptions
Bartender – By maintain a clean and organized bar area, you will make the space feel welcoming to any guests that come to your station.  If a customer is gaming, making sure that they have any needed drinks while still feeling welcomed is a big part of this position.  Compensation is around $20,000 a year.
Cashier – Every guest will be met with a standard greeting before you take care of their individual needs, including providing receipts and even exchanges for cash.  If there are special needs for a customer, you will inform your supervisor.  Compensation is around $20,000 a year.
Server – As you serve customers, you will treat each and every as if they are special and strive to meet their individual needs.  For a regular customer, you will greet them by name and give them special recognition.  Knowing everything that's going on in the hotel is a big part of this position, as you may answer any questions that a customer may have.  Compensation is around $20,000 a year.
Cook – You must maintain an organized and clean kitchen that meets federal, state, and company standards while turning out food in a quick and organized manner.  As needed, you will make sure that the kitchen is stocked and assist fellow staff members in turning out their food at a fast pace.  Compensation is around $20,000 a year.
Rivers Casino Interview Questions
These are some questions you may be asked during your interview:
Why do you want to work for Rivers Casino? This is an extremely common interview question, so you should be prepared for it.  Talk about what drew you to the company, whether it was the company culture or benefits and why it's your first choice in places to work.
What experience do you have? Highlight all of your relevant experience.  Make sure to spend time talking about any customer service positions that you've held and how you can bring that to help the company.  Use plenty of examples to enhance and support any claims you may make.
Where do you see yourself in the next few years? Your interviewer wants to know if you see yourself with the company.  Be realistic in your career expectations, but make sure they know you're willing to take on extra challenges and responsibilities in order to move up the company.
As Rivers Casino relies heavily on customer service, you may be asked this question in the form of hypothetical situation: How would you take care of an upset customer? Be practical and realistic as you walk your interview through the steps that you would take to turn the customer's experience around.
Several of the positions available may experience intense rushes, so you may be asked this question: How do you react and work under pressure? Make sure to be honest as you explain how you react.  If there's something in your reaction or work that you don't like, make sure to talk about how you're working on changing it.
Advice for the Application Process
How to apply for Rivers Casino online: start by filling out a PI Survey (first link below), it will take about ten minutes and it is recommended that you do it in one setting.  The survey is merely a tool that the company will use to get you settled in the right job, so make sure that you take it seriously.  Once you've completed the survey, search for the position that you're interested in, making sure to read all job requirements closely.  Then fill out your Rivers Casino application and submit it.  A printable application for Rivers Casino is not available.
Before attending your interview, do research on Rivers Casino and the industry in order to have a list of questions prepared that you can ask.  For an entry level position, this seems excessive, but it shows that you think ahead and will place you in front of the other candidates.
Dress in business casual for your interview as it will be in a semi-formal setting, at the very least.  However, if you've applied for a managerial or supervisory position, a suit would be more appropriate.  In order to give your interviewer a good impression, have a positive, friendly demeanor because it will also show that you're ready to work with customers.
Make sure to show gratitude at the opportunity to interview with Rivers Casino and inquire, after you interview, about the best way to check on your hiring status.  Few applicants will learn if they got the position during their interview, as Rivers Casino will want to see all candidates before making a final decision.
Also See:
Redbox: For career opportunities, fill out the Redbox online application.
Regal Cinemas: For employment at Regal Cinemas visit the application page.
Merlin Entertainments: See this page for jobs at Merlin Entertainments.
Paris Las Vegas: Checkout the application page for work at Paris Las Vegas.
Carmike: See this page for jobs at Carmike.
Company Links
http://riverscasinopittsburgh.accesspi.piwebservices.com/pisurvey.asp?auth=PISurvey
https://www.hrapply.com/pacasinojobs/Setup.app