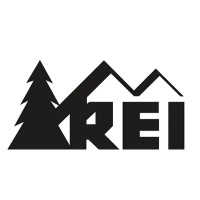 Recreational Equipment Inc., or REI, is a sporting and outdoor retail chain that sells camping, survival, and travel-related merchandise. The company expanded its services to offer adventure trips around the world.
REI began in 1938 when Lloyd and Mary Anderson put up a cooperative to help fellow mountain climbers buy outdoor equipment at affordable prices. Through the years, it diversified its products and sell apparels and family outdoor equipment.
From its humble beginnings over 80 years ago, REI has grown into a huge company that now how over 150 stores in 36 different states.  The company also employes more than 12,000 happy employees in the US, and an additional 12,000 from off-shore locations.
Employees enjoy working in REI because of the competitive pay, and the additional benefits like incentive plans, healthcare, retirement and profit-sharing, paid leaves, and transportation subsidies. They also receive a "Yay Day," which entitles staff and personnel a paid 6 hours outdoor break.
REI creates a fun and recreational outdoor activity with its team members for them to immerse with the brand. The management and personnel strive for a culture of respect, integrity, and authenticity.
How old do you have to be to work at REI?
The company offers job vacancies to people ages 16 years and above. However, some branches prefer to hire candidates who are at least 18 years old and possess a high school diploma or general education diploma.
REI Careers
The work setting has a supportive atmosphere for first-time applicants and outdoor enthusiasts. The company encourages candidates to be knowledgeable about travel and environment to work at the store.
Sales Specialist: The company's sales specialists sell not only retail products to customers but and coop memberships and adventure services. They must have a vast working knowledge of the outdoors and the store's products and services too. Salespeople also get to replenish the stock on the shelves and keep the sales floor according to the establishment's visual standards.
Bicycle Technician: Bicycle technicians maintain and repair bicycle equipment to ensure its quality. They assist customers with bike-related queries and they also do bike repairs when necessary. These technicians also order shop tools, parts, and supplies for repairing the equipment.
Warehouse Associate: Warehouse associates safeguard inventories, preventing theft and fraud, and they also record incoming and outgoing merchandise passing through them. They must be familiar with working with power equipment tools and machinery to carry freight and other heavy loads. Warehouse associates may also assist in pricing the goods, packaging customers' orders, and assembling of products.
Contact Center Representative: These employees handle inbound calls from customers. They need to have passion for the outdoors and sales ability to help clients tailored to the company's goals. Contact representatives keep accounts of members and update them for monthly company statements.
Payroll Associate: They assist the finance department with payroll activities such as processing and payment to the employees. Payroll associates also do employee verification to ensure that deductions and bonuses account for each employee. They perform other duties in the store such as balancing financial reports and recording petty cash funds.
Administrative Assistant: They provide clerical support which includes printing, faxing, and photocopying of documents to the management. Administrative assistants manage the company's calendar for outings, training, and conferences for employees and directors' attendance. They prepare reports, emails, and memos for company communication.
Asset Protection Member: Asset protection employees maintain inventory count by performing loss prevention security procedures. They detect theft and fraud claims and deter these individuals in crimes at the store. These employees stand by the entrance and inspect customers' belongings. However, they also roam around the store in civilian clothes and keep an eye on unruly customers.
Cashier: Store cashiers receive customers' payments by cash, card, or vouchers, and issues receipts and change. They also issue refunds upon returns or exchanges by customers who've detected defective goods. Cashiers count the cash on the register before and after their shifts and record it for balancing purposes.
Visual Sales Specialist: These employees implement in-store experiences by decorating the sales floor that adapts to the product presentation. They provide decors and designs in all locations of the store including windows and exteriors. Visual sales specialists work with the marketing and design team of the company.
Marketing Associate: They assist the marketing director by researching market opportunities and how to drive more sales to the store. Marketing associates work with designers in creating promotional materials like posters and brochures for sales campaigns. Other than that, they create reports on marketing activities and analyze on whether they work or not.
REI Application
Job seekers need to bring their resumes and additional materials to supplement their education or job history. If one is dropping their resume at the store, it's important to dress appropriately because employers might interview one on the spot.
Also, an online application is available on the company's website and other third-party virtual job placements. To apply, one must create an online profile before submitting their interests to apply for a vacant position.
When applying online, follow all job submission instructions and fill all blank fields. Some sites let applicants take online tests as part of the application process. These tests comprise solving English and Arithmetic problems.
Format your resumes in such a way that makes it easier to read and understand. Keep the resume short and choose only relevant experiences needed for the job. Remember to keep a reverse chronological order when writing your experiences.
When invited for an interview, practice answering the common interview questions, and don business-casual attire on the said day. Listen to the interviewer and take time to organize your thoughts before answering the questions.
Things To Know About REI
REI cultivates a culture where employees learn to love nature and the outdoors to serve customers better. It has a fun working environment that promotes unity and camaraderie among all personnel.
While the sporting and outdoor retail company sells camping, survival, and hunting products, they've suspended contracts to companies who promote gun-selling. The company steps up and shows concern for gun violence happening in the States.
REI is retailer chain that sells travel and outdoor products and services. They trade in clothing, camping gears, and travel equipment. The company is also venturing in adventure trips for travelers across the globe.
REI tries to reduce its carbon footprint as much as it can and keep a climate neutral business practice. They also partner with local organizations like Black Girls Run and CycLavia to expand educational knowledge on travel and outdoor care and adventure.
Company: https://www.rei.com/
Careers: https://rei.jobs/careers/SearchJobs/?3_23_3=1108&jobSort=name&jobSortDirection=ASC&
Application: https://rei.jobs/careers/SearchJobs/?3_23_3=1108&jobSort=name&jobSortDirection=ASC&