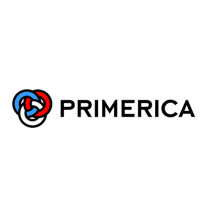 As you fill out a Primerica application, know that you are striving to join a company that believes in a metaphorical Main Street America and supporting the families that live there.  Links to apply for jobs at Primerica are listed at the bottom of the page.
Primerica was founded in 1977 Arthur Williams and was originally called A.L. Williams & Associates, with headquarters just outside of Atlanta, Georgia. The company quickly outgrew their original insurance underwriters and moved onto another underwriter in 1980, who created a separate office in Atlanta to offer the best support.  In 1983, American Can and A.L. Williams & Associates signed a contract that lasted until 2000; however, as the American Can name was sold off, the company changed their name to Primerica.
The company was looking to spreading into Canada by 1985, which they finally managed to do through Pennsylvania Life Insurance Company, a subsidiary, a year later.  By 1990, Primerica had purchased A.L. Williams & Associates and changed their name to Primerica Financial Services.  Throughout the 1990s, the company continued to expand and grow.  One of the company subsidiaries, Travelers Group merged with Citicorp and created Citigroup in 1998 who took over and ran Primerica as a subsidiary.  In 2008, Citigroup attempted to sell the company, but the company wound up going public in 2010, where it remains now.
Currently, Primerica has over twenty-five hundred employees working for the company directly.  Most of the company's business comes through independent representatives, which is quickly approaching the one hundred thousand mark who has sold over four million clients life insurance.
Primerica Careers
A majority of Primerica jobs are available at the corporate level.  Several of these positions are geared towards making sure that agents that are working in the field are supported to the degree that they need.  If they aren't fulfilling that purpose, the job is geared towards making sure that the actual company works smoothly.
Locally, there are several positions available.  Most of those jobs are independent representatives that sell financial services.  A strong majority of what the representatives sell is term life insurance, followed closely by mutual funds, segregated funds, annuities, and other insurance and fund related products.
How old do you have to be to work at Primerica? Age requirements vary by job.  As you look at Primerica jobs online, make sure to read all the job requirements closely as various positions need certain experiences, certifications, or degrees.
Those with Primerica careers spend most of their time working traditional business hours.  However, as there are agents available all over North America and Puerto Rico, if you have a job in the call center supporting agents, you could work at any time of day.
Primerica Job Descriptions
Customer Service Representative – By working with agents through the telephone and emails, you will answer any questions that they may have.  You will need to be able to recognize priority situations and know when you should escalate to the next level after doing all the research that you need to.  Compensation is around $22,000 a year.
Insurance Underwriting Analyst – You will look at people who are interested in life insurance with face amounts to nearly one million dollars.  Knowing whether to accept or decline the application based off of drug history, occupational hazards, medical history, and other information that is extremely important to this position.  Compensation is around $60,000 a year.
Mainframe Associate Application Developer – By maintaining the existing administrations systems work to customer requirements, you'll keep everything working smoothly.  On a regular basis you will run tests, document issues, maintain and develop letter writer systems, and other tasks related to this position.  Compensation is around $70,000 a year.
Cutter Operator – You'll work in the pressroom and maintain the paper cutter machine.  As needed, you'll assist bindery to cut and trim printed material, cut and trim blank stock, and cut orders as needed.  Keeping a clean and organized work area is important as you'll move pallets of paper to where they need to go and you want to make sure you're moving the right one.  Compensation is around $25,000 a year.
Suitability Review Analyst – Before various funds go through, you'll check and make sure that they are complete, correct, and suitable for the company.  When trades are done, you'll make sure that they meet company standards and if there's something wrong, get sent to the appropriate staff member for corrections.  Compensation is around $70,000 a year.
Primerica Interview Questions
These are some questions that you may be asked during your interview:
Why do you want to work at Primerica? This is an extremely common question, so you should be prepared for it.  Talk about what drew you to the company, whether it was the company benefits or culture and why it's your first choice in places to work.
What experience do you have? Highlight all of your relevant experience.  If you have any insurance experience, make sure to talk about it.  Make sure to use plenty of examples to back up and enhance any of the claims and statements that you make.
Where do you see yourself in the next few years? Your interviewer is looking to see if you're planning on staying with the company.  Be realistic in your career expectations, but make sure they know that you're willing to take on extra responsibilities and challenges in order to move up in the company.
What do you offer the company that other applicants might not? Make sure to be practical and explain exactly what you offer and what sets you apart from the other candidates.  Provide examples that support and highlight everything that you're offering.
As most positions are working in an office you may be asked this question, especially if you've applied for a managerial position: How would you resolve conflict within the office environment? Be realistic and explain the steps you would take to make sure that everything is smoothed over and the team is working smoothly again.
Advice for the Application Process
How to apply for Primerica online: start by deciding if you want to put in a general or specific application.  Once you've done that, and if you've chosen to look for a certain position, follow the second link and look for the job you want.  Once you've done that, read all the job requirements closely and fill out your Primerica application.  There is no printable application for Primerica on their website.
Before attending your interview, do research on the compay and the industry in order to have a list of questions prepared that you can ask.  This may seem excessive, especially for an entry level position, but it will show that you're prepared and willing to work hard, placing you ahead of the other candidates.
Have a positive and friendly attitude when you attend your interview, it will give a good impression to your interviewer.  The interview will be in a formal setting, so dress appropriately on the nicer side of business casual.  If you've applied for a managerial position, a suit would be appropriate.
Make sure to show gratitude at the opportunity to interview with Primerica.  Afterwards, inquire about the best way to check on your hiring status as no applicants will learn if they got the job during the interview.  Primerica will want to screen all candidates before making a final decision on who is hired.
Also See:
JPMorgan Chase: See this page for jobs at JPMorgan Chase.
Bank Of New York Mellon: For career opportunities, fill out the Bank Of New York Mellon online application.
Northwestern Mutual: See our resource page for more information on Northwestern Mutual careers.
Charles Schwab: For career opportunities, fill out the Charles Schwab online application.
Scottrade: Use the Scottrade job application to apply here.
Company Links
http://chk.tbe.taleo.net/chk01/ats/careers/apply.jsp;jsessionid=B4667EECC66DEC56C0AA2019B3512470?org=PRIMERICA&cws=1
http://chk.tbe.taleo.net/chk01/ats/careers/jobSearch.jsp?org=PRIMERICA&cws=1