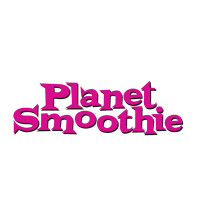 The first Planet Smoothie opened in Atlanta, Georgia in 1995 offering a variety of fruit based smoothie drinks. In the first two decades of operation, the pseudo-restaurant has made partnerships with Tasti D-Lite and Kahala Brands and boasts over one hundred United States locations.
Planet Smoothie expands by a franchise-structured strategy, catering to entrepreneurship targeted marketing. After joining Kahala Brands in 2015, the company has opted to abide by their business model. Kahala Brands, the franchise conglomerate responsible for the management of well known companies including Coldstone Creamery, Blimpie's Sandwiches, and Pinkberry, sets a standardized business model for each of their brands. They strive to provide customers with quality service and freshly made products.
Following in the footsteps of successful chains like Jamba Juice or Blenders in the Grass, the smoothie company chooses health as a focal selling point of their business. Their partner company Tasti D-Lite manufactures low fat dessert products, like yogurts, which are used in the smoothies.
When visiting a Planet Smoothie location, one is presented with many options. Along with classic, recognizable smoothie mixtures are more specialized recipes catered to your dietary needs. There are protein centric drinks as well as energy boosting and superfruit options.  The LeanLeaf choice uses stevia as a sweetener alternative, for those looking to lower their sugar intake.  Planet Smoothie also gives customers the option to add a "supplement blast" which is a unique combination of vitamins and minerals that can be added to your drink to increase its nutritional value.
Planet Smoothie Interview Questions
How long do you plan on working with our company? Nobody wants an employee for a short time, this answer will show your commitment and enthusiasm for the job. Setting a goal to get promoted or take on more responsibility at the job will show you are ready to invest into the company and that you want to be the best you can be for them. Do not exaggerate and say you want to work there for ever but do not say a couple of month because you need money either.
How would you describe yourself to someone who has never met you?  Even if you have practiced the answer make it seem like you are thinking before you answer. Speak of yourself modestly and chronologically list your past jobs and accomplishments. Try to use experiences and life experience that can in some way be related to the position at hand. Do not include personal and irrelevant information unless asked by the interviewer.
What has something that has brought you great joy on the job? This can literally be anything that you find fun at the job, it could have been at a charity function or planning the yearly Holiday party. Describe the things that you did and why you think they were fun. Put some excitement in your voice to mimic that fun that you had while at the job. Still link it back to something that can make you look good for the interview and maybe give the interviewer the hope that you will be that happy working with them and bringing that work ethic and vibes into their organization.
Assuming you had sufficient funds would you retire right now, would you? Most people would obviously want to and if it's something you would also want, answer yes. Obviously you are at the job because in the end we work for money and that is why you chose a type of job that you like and can commit yourself to so that one day you can retire. Be truthful in your answer, if the answer is no, say so and explain why. Some people like to keep busy even after retiring.
Company Links
http://www.planetsmoothie.com/contact/