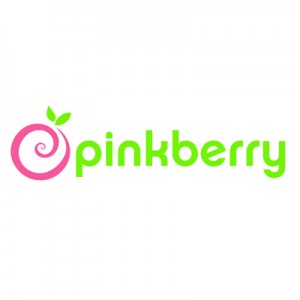 Pinkberry is a franchise of restaurants selling frozen – yet healthy – desserts. The company has over 260 restaurants worldwide with its headquarters located in Scottsdale, AZ.
The company founders Shelley Hwang and Young Lee initially wanted to establish an English teahouse but weren't successful because they were denied a liquor license. This rejection led to them building a frozen yogurt store in January 2005.
In December 2015, the company was acquired by Kahala Brands in exchange for an undisclosed amount. After the acquisition, Shelly Hwang became a member of Pinkberry's Board of Directors and Chief Product Officer.
Because of the company being a franchise, employee benefits differ per location. Most locations, however, offer discounted prices on their frozen yogurts or may give other complimentary offers. Benefits also include paid time off, healthcare coverage, and 401(k) plans.
Employees love the fast-paced environment that comes with working for the store. First-timers will benefit the most, as the work is not too heavy but will still bring in a lot of exposure and experience.
How old do you have to be to work at Pinkberry?
Unlike other companies that require their employees to be at least 18 years old, the company allows those who are 16 years and above to apply.
Pinkberry Careers
Pinkberry has a wide variety of job openings available for aspiring employees. Every hired employee has a significant contribution to the company, whether the employee is playing an entry-level or a management role.
Team Member: The Team Member's tasks include serving the customers' choice of frozen yogurt, weighing the final products, applying charges, and completing customers' monetary transactions. The Team Member often needs to handle multiple tasks while still not forgetting to render exceptional customer service.
Cashier: The Store Cashier prepares food orders in a swift manner while being able to greet customers and manage the contents of the cash register. S/he also handles exchanges and refunds quickly and efficiently. Aside from operating the registers and card terminals, s/he may also need to maintain cleanliness of the checkout area.
In-Store Trainer: The Trainer directs the flow of guests, welcomes them upon entry and answers any questions that they may have. S/he also expedites guest orders and completes the store's side jobs and checklists. Trainers should also be familiarized with the store's PoS systems and must understand safety regulations.
Sales Associate (Swirler): The Swirler greets customers and takes their orders. S/he's also in charge of decorating yogurt cups and restocking table napkins, yogurt, and its toppings. The Swirler may also clean the machines and yogurt trays before the store closes at night.
Shift Leader: The Shift Leader's duties include greeting and serving customers, as well as meeting sanitation requirements by checking the cleanliness of the store and its machines. The shift Leader monitors employee attendance and ensures that tasks are accomplished on time.
Snack Bar Attendant: The Snack Bar Attendant's tasks include cleaning stock and food areas, maintaining store inventory, assisting in the kitchen, and completing customer transactions. S/he makes sure food handling procedures are followed, and may also help with other kitchen-related tasks when necessary.
Shift Supervisor: The Shift Supervisor's duties include monitoring his/her subordinates' day-to-day activities, assigning tasks, monitoring the schedules, helping with new associates' on-the-job training, and voiding transactions whenever necessary. S/he would also handle customer complaints while still having the company policies in mind.
Assistant Manager: The Assistant Manager helps the Manager and takes managerial tasks such as providing customer service and overseeing employees whenever necessary. S/he makes sure that the store runs smoothly with or without the Manager's presence. Other tasks may also include resolving customer issues and hiring new employees.
General Manager: The General Manager's job is to oversee the whole store, as well as make sure that the store's expenses are low and profits are high. S/he sets the policies and operations of the store and coordinates with other members of the management in evaluating employees' performance and efficiency.
Area Manager: The Area Manager serves as the main contact person for all company stores. S/he assists and guides all managers as well as give further training whenever necessary. Other tasks include monitoring profits, inspecting stores and overseeing the stores' development.
Pinkberry Application
To work for Pinkberry, applicants must fill out and submit a printed out application form to their preferred store. The application form will include personal information, work-related details, references, and availability.
The company does not have an online application link for Pinkberry; it only provides the application form to be filled and printed out. Applicants interested in working for Kahala can instead submit their resume and cover letter through email.
You'll be asked to provide references on your application form; it's best to have at least three on hand. Professional references are most preferred, but educational and personal references would do.
In your resume, don't forget to indicate your availability as it's one of the major factors the company looks at. Pay attention to what your preferred store requires.
What would you do if you don't have the customer's preferred flavors? Can you solve Math problems mentally? Can you work alone or in a team? Being prepared for such questions will help you ace the interview.
Things to Know About Pinkberry
The company focuses on three things: high quality, delicious food, and exceptional customer service. The company values not only its clients and products, but its employees as well, and hopes to have an organized yet fun atmosphere inside its stores.
Since 2009, the company has been included in Vitrue's list of the Top 25 Most Social Restaurants: an effect of customers' positive word of mouth and being passionate about the brand.
Customers love their frozen yogurts that are not only delicious but also healthy. The yogurts come with live and active cultures and are made using quality and gluten-free ingredients. There are low fat and non-fat flavors to make eating guilt-free.
Pinkberry also offers fundraising opportunities. You could contact them and submit a request to have a fundraising event at their shop and have them donate the equivalent amount of 20% of the proceeds to your cause.
Application Links
Company: http://www.pinkberry.com/
Careers: http://www.pinkberry.com/jobs/
Application: http://www.pinkberry.com/images/nutrition/pdf/job_application_form.pdf