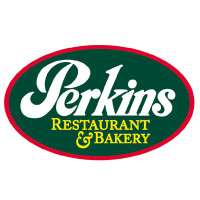 Perkins Restaurant & Bakery is a chain of casual dining restaurants found in North America. They are known for selling breakfast all day long, as well as having a bakery that sells such items as pastries. Their parent company is Perkins & Marie Callender's. For more information on the Perkins Restaurant & Bakery application, follow the link below.
Founded in 1958 by Matt and Ivan Perkins, it started out as a "Perkin's Pancake House" that opened in Cincinnati, Ohio. In the 1960's, it became a franchise. In 2006, Perkin's Restaurant & Bakery merged with Marie Callender's. They are currently headquartered out of Memphis, Tennessee. There are currently around 410 restaurants located across 33 states in the United States and 5 Canadian provinces.
This is a company that takes community involvement as seriously as they take their food. They support a nonprofit named "Give Kids The World". This organization fulfills dream vacations for children with life-threatening illnesses and their families across the globe. "Give The Kids The World Village", located in Central Florida, is a "storybook" village with whimsical attractions to make memories for these kids and their families.
Perkins Restaurant & Bakery is a company that is looking for kind and enthusiastic employees. They take great pride in their food, and they take incredible pride in their customer service. They are looking for employees with amazing interpersonal skills, which can provide service with a smile and give their customers a positive experience while in their restaurant.
Perkins Restaurant & Bakery Careers
Perkins is a company that believes in the growth of their employees and offer advancement opportunities for them at both the corporate office and restaurant level. The restaurant level has entry-level positions so that a person can turn their job into a Perkins Restaurant & Bakery career. Some positions in the restaurant include server, line cook and baker.
The corporate office has a wide variety of positions available which require people of all types of skills and talents to fill. All of these different skills are needed to work together for smooth business operations. Some positions available at the corporate office include marketing, human resources, and restaurant operations.
With all of these different positions, there are a variety of requirements that are dependent on job titles and levels. Some positions will require a college degree or several years of experience. How old do you have to be to work at Perkins Restaurant & Bakery? The minimum age of employment is 18 years of age.
You will find this company has competitive benefits for their industry. Employee eligibility for benefits can depend on hours worked weekly and job title. Benefits include medical coverage, vision and dental plans. They may also receive employee discounts, 401(k) plan, and paid time off. They can also expect advancement opportunities and flexible scheduling.
The hours of operation can vary depending on location and holidays. Some holidays may cause restaurant closures, for either a portion of the day or the entire day. If you are looking for more information, contact your local Perkins for details. In general, hours of operation are Monday through Sunday from 7:00am to 11:00pm.
Job Descriptions & Salaries
Server- The server is responsible for greeting the customers at their table. They will take the customer's drink and food order, taking note of any special requests or allergies. They will ensure that the customer's order is correct before bringing it back to the table. The server will also clean the tables as needed. A server may earn around $5 per hour, not including tips.
Baker- A baker is responsible for creating the bakery and pastry creations that are sold in store. They should bake according to the company recipes. They will ensure that the products are up to the standard quality of the company. They will also ensure that any bad bakery food gets disposed of. A baker is responsible for keeping their area clean at all times. A baker may earn around $10 hourly.
Line Cook- The line cook is responsible for preparing the orders according to company recipes and the customer specifications. The line cook should rotate food, ensuring all spoiled food is disposed of. A line cook is responsible for keeping the kitchen clean and sanitary. A line cook may earn around $11 per hour.
General Manager- The general manager is primarily responsible for the staff and customer satisfaction at their restaurant. Often times, the general manager will go table to table to speak to customers to make sure things are going well. They will make sure the staff is trained properly and they will schedule staff. A general manager may earn around $50,000 a year.
Perkins Restaurant & Bakery Interview Questions
These are some questions that you may be asked during your job interview.
Why do you want to work at Perkins Restaurant & Bakery? The company wants employees that capture the true spirit of this company. The interviewer is looking to see if you fit this bill. Answer in an honest manner about why you want to work here.
When are you available to work? The interviewer is looking for people who are able to work flexible hours, including nights and weekends. Be honest about when you are available to work.
Why should we choose you over the other applicants? The interviewer has several other people who want this same job. They want to make sure that they pick the right one, so it is your responsibility to stand out. Mention the biggest strengths that you have and why the company needs you.
Are you able to work as part of a team? This type of industry requires its staff to be able to work together as part of a team. The interviewer is looking to see if this is something that you are capable of. Explain any time that you have had to work as a team to accomplish a goal.
Do you have any previous and relevant experience? The interviewer is looking to see if you have any previous experience in any related field. Describe any previous experience you may have had that can be useful to this job.
Advice for the Application Process
If you were wondering how to apply at Perkins Restaurant & Bakery, you can apply for a Perkins Restaurant & Bakery job by visiting Perkins Restaurant & Bakery jobs online. You also have the option fill out an application form at your local restaurant. Unfortunately, there are no printable applications online. There are also no downloadable applications.
The company website does not have the job descriptions and responsibilities listed so that potential applicants can find the right job for them. When filling out the application form, be sure to fill it out completely and according to the provided instructions. You should submit an updated resume along with your application.
Most previous applicants have heard back from Perkins within a couple of weeks. If a few weeks has passed and you have not heard back, you can call them to see if they received your application. You can ask for the status of your application and make sure they are still hiring for that job.
It is a good idea to prepare for your interview ahead of time. You will want to ask yourself possible interview questions and make sure you answer them out loud. You can look to friends or family to help you and give you honest feedback. Remember to dress in neat and proper attire for your interview. This can influence the decision on whether you get hired.
Also See:
Max And Erma's: See our guide for careers at Max And Erma's.
Fleming's Prime Steakhouse: For career opportunities, fill out the Fleming's Prime Steakhouse online application.
Souplantation: See our guide for careers at Souplantation.
Carrows: Visit the Carrows application.
Ruth's Chris Steak House: Checkout the application page for work at Ruth's Chris Steak House.
Company Links
http://www.perkinsrestaurants.com/careers