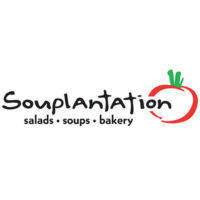 Souplantation is a popular buffet restaurant chain that specializes in fresh salads and soups. Its restaurants, which feature large salad bars, also offer pasta, bread, muffins, pizza and dessert.
The company was founded in 1978 by a group of friends who wanted to offer healthy food. A key concept of the restaurant chain was bringing the farm to the table by serving food made from freshly harvested vegetables and fruits.
It now has around 100 restaurants that regularly offer a rotation of featured menu items. It has been voted as best buffet service in various states and has recently introduced its 700-calorie meals for health-conscious customers.
Focused on health, the company provides for medical benefits of its employees, including dental and vision service plans. Besides allotting a budget for its employee assistance plan, it offers monthly bonuses and 401(k) plans.
Employees enjoy working for the company because of its fun working environment and flexible schedules. Working at the restaurants is perfect for young people who want to work hard and learn about discipline.
How old do you have to be to work at Souplantation?
Aspiring employees as young as 16 years old can apply for a job in one of the company's many restaurants. Applications are submitted in person or sent online followed by face-to-face interviews.
Souplantation Careers
There are numerous jobs to choose from in the company, from helping prep food in the restaurants to delivering ingredients to stores. Hot bar attendants and cooks specialize in baking, pasta or soup while kitchen crew prepare salads and mixes.
Truck driver: Truck drivers report to distribution centers where they pick up products and equipment for delivery to restaurants. They also receive documentation such as invoices and equipment check lists. They need to check the truck's condition before and after a trips.
Material handler: Material handlers are primarily responsible for moving supplies and equipment within or outside company warehouses. They maintain an inventory to keep track of items in storage and those being delivered to restaurants. The work involves heavy lifting and operating forklifts and other machines.
Kitchen crew member: Kitchen crew members are taught to prepare various food, from salads to mixes. They need to follow the restaurant chain's recipe and sanitation standards. They also need to check the quality of fresh products, in addition to moving supplies.
Dishwasher: Dish machine operators are in charge of keeping all dishes clean and sanitized. They provide an essential service to the restaurant by sorting out dishes, glasses, tableware and cooking utensils. They are also expected to keep the washing area and other parts of the restaurant clean. They may do other kitchen tasks such as food prep.
Kitchen cook: Cooks are responsible for preparing the chain's signature soups. They will have to learn to use a wide array of kitchen equipment, as well as note possible allergens in soup ingredients. Food quality and consistency will be their top priority.
Hot bar attendant: Hot bar attendants are in charge of serving pasta, soup and bakery items to customers. They should make sure that the items are available and properly displayed in the bar. Part of their job involves being knowledgeable about menu items and possible allergens.
Dining room attendant: Dining room attendants help make guests comfortable by tending to their needs. From time to time, they inform guests about how local farms supply fresh vegetables and fruits to the restaurant. The attendants serve as brand ambassadors while tending to regular chores such as clearing tables and promoting the company's loyalty program.
Cashier: Cashiers not only man the register but also greet guests as they enter the restaurant door. Transactions should be handled accurately and efficiently. Therefore, cashiers should be confident in handling cash, as well as be knowledgeable in the company's cash handling policies.
Crew leader: Crew leaders provide the daily direction of restaurant operations. They oversee the work of the other crew members, making sure they follow company policies and standards. They manage personnel and guests during busy hours, ensuring that there are enough crew members on duty.
General Manager: A general manager handles the operations of the restaurant by implementing company policies and standards. He or she is responsible for the restaurant's crew members, sales goals and cash flow. Part of the job involves marketing and instituting programs for sales growth. Managers also survey crew members on how to improve operations.
Souplantation Application
Job vacancies are easily accessible in the company website. Searches can be done through selected positions, location and career category. By clicking on the apply button, the applicant will be asked to register first before filling out the form.
While online applications are preferred, a number of aspiring employees have also applied in person by walking into one of the chain's restaurants and requesting for an interview.
The application form is relatively short, requiring applicants to list down their previous work experience. It is important to be honest when filling out the form.
Relevant skills, training and educational background should be highlighted in an applicant's resume. Make sure gaps are explained during the job interview.
Interviews involve simple and straightforward questions. It is best to appear confident and friendly, especially if the applicant is applying for a restaurant position. Be ready to answer questions about future plans and past experiences.
Things to Know About Souplantation
The company is focused on providing a healthy lifestyle for both its customers and employees. It aims to revolutionize the way people think and eat fresh vegetables and fruits.
Recently, it celebrated its 40th anniversary in San Diego. It continues to participate in local fairs and events, bringing its healthy food closer to residents.
Because of its advocacy for healthy food, the company is involved in various efforts, including several supply chain commitments. It works with local suppliers that follow certain standards such as humane treatment of animals.
It has also raised hundreds of thousands of dollars for the St. Jude Children's Research Hospital to fund childhood cancer studies. It encourages its customers to hold fundraisers at their restaurants for non-profit organizations.
Application Links
Company: https://souplantation.com
Careers: https://souplantation.com
Application: NA