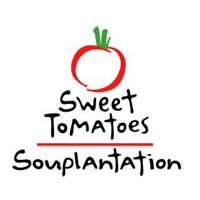 Souplantation is a USA buffet operating restaurant chain serving an all-you-can-eat menu of salads, baked potatoes, soups, pasta, bread, pizza, muffins, fountain drinks, fruits, desserts and ice-cream. These healthy choices are also available in vegetarian, vegan, gluten-free and other dietary alternatives. As they are always expanding, their locations are constantly hiring so it's worth completing a Souplantation application.
The first restaurant opened in 1978 in San Diego, California, where its headquarters remained ever since. The founder of this business, Dennis Jay, a bartender, opened the establishment together with two friends, an attorney and a bail bondsman. The purchase, by Michael Mack, of the first two Souplantation restaurants represented the birth of Garden Fresh Restaurant Corporation in 1983.
An associate of Sun Capital Partners bought Garden Fresh and, consequently, the restaurant chain in 2005.  Currently, there are 128 company owned restaurants in fifteen states having served over 300 million guests since the 1978 debut. All the company's restaurants outside of Southern California have been given the name Sweet Tomatoes, but this is as far as the difference goes.
Souplantation is considered to be the first diner chain to have fresh, wholesome menu choices. Since then, it has kept the number one place in its' industry by giving each customer the option to personalize every meal by making it from scratch with high quality, fresh ingredients. The restaurants are open for business at lunch and dinner time.
The vision uniting the restaurant chain is that of enhancing the life of every customer. To do so, they have adhered to a mission of serving passionately employees and local communities with fresh, wholesome, delicious meals done on the spot from ingredients chosen by the clients for a good price.
Souplantation Careers
Souplantation careers are not just about earning a living. The core values that drive this enterprise encourage employees to be passionate in their service to the customers, to be accountable for their work, to be innovative about the operation and to remain ethical in all done and said regardless of whether or not someone is watching.
Get Your Degree!
Find schools and get information on the program that's right for you.
Powered by Campus Explorer
The restaurant chain recognizes its' clients as the driving force behind its' expansion and wants to show its' appreciation by aiding with fundraising for non-profit organizations. The benefits for booking a fundraiser at one of the company's restaurants include 15% of the event sales being donated to the organization, having a fun venue to gather everyone in, enjoying fresh and delicious meals and receiving colorful fundraising flyers for everyone.
"How old do you have to be to work at Souplantation?", that's easy: 16 years old , as the company prides itself with giving chances to entry-level job seekers.  The opening hours are Monday to Thursday from 11:00 am to 9:00 pm; Friday to Saturday from 11:00 am to 10:00 pm and Sunday from 9:00 am to 9:00 pm.
Souplantation jobs entail a profuse range of benefits. The management benefits are: medical plan/ health savings account, dental/ vision plan, paid sick time, paid vacation, attainable bonus, life insurance, short/ long-term disability, AD&D coverage, identity theft coverage, travel insurance and paid relocation offers. Other benefits include 401(k) plan, limited healthcare and dependent care spending account, ongoing training and career development and discount passes for meals, movies and theme parks.
There's never a shortage of entry-level jobs in the foodservice chain. Applicants for such positions should expect to earn a minimum wage with a possibility of salary increase once they gain more experience. Applicants with proven leadership skills can find Souplantation jobs at a managerial level. Hard work and loyalty is rewarded through corporate Souplantation careers.
Souplantation Job Descriptions
Cashier – The main responsibilities for this employment are to process cash and bankcard transactions at the time when the food is bought. Other duties include cheerfully greeting the guests, giving change, issuing receipts, seating people and keeping the workspace clean. There is no work experience needed, only an extroverted personality and sturdy legs as most of the working hours will be spent standing.
Dishwasher – Each restaurant in the chain offers these job opportunities to applicants with no work experience or education. The job description states their role as being that of cleaning plates, cups, silverware, serving utensils and cookware. They would also have to do cleanups, stocking and reorganize storing spaces. Even though experience is not mandatory, candidates with prior dishwashing experience would have better chances of securing the position.
Service Manager – Service managers assist the general manager in achieving plans and managing daily operations at a restaurant. When sending applications for this role, the following requirements must be met: thorough experience in hiring and training and excellent customer service skills. To qualify, the applications should list more than two years of managerial background, basic inventory abilities and complete awareness of safety and sanitation regulations.
General Manager – This type of careers require a full-time commitment. The entire responsibility for the running of each restaurant falls into the hands of a general manager. He/ She has to ensure the smooth activity of a restaurant in lines with the established operational priorities, company policies and financial objectives. To apply for jobs at Souplantation on this level, the company demands over five years experience and high leadership skills.
Souplantation Interview Questions
Interview questions for Souplantation jobs are both of personal and professional nature. 
Could you start by telling us a bit about yourself? This is used as an initial question to make the candidate feel comfortable and disperse any jitters. 
What made you decide to fill in a Souplantation application? Never go unprepared when it comes to researching the company before attending an interview. It will definitely add a point in your favor if you bring valid arguments for your choice. 
Could you provide further details on the management experience listed in your resume? Running a restaurant is a serious responsibility since the health and wellbeing of all the clients depends on the manager. Provide relevant examples from previous employment when your leadership skills were commended.
How should we improve our menu? Culinary demands are always changing. Nowadays, people are more self-aware and health oriented than a few decades ago. Don't be shy in presenting ideas, because it will demonstrate that you have already consulted their menu and you knew what is listed in there.
Is there anything in your medical history that would interfere with your job performance? The restaurant environment can get quite busy at times and as a candidate you should be physically fit to walk or stand for the duration of an entire shift.
Advice for Application Process
Job hopefuls can fill in a Souplantation job application online or personally take a printable application for Souplantation at the nearest restaurant. Souplantation also holds job fairs where qualified personnel can give advice on how to complete a direct application or how to apply for Souplantation online. The current trend is to apply online by following the link on their career page, which posts the latest Souplantation jobs online.
Those who are old fashioned, can download an application form, which is still a free application, and use it instead of the online application to secure an interview. The printable application form has as much weight as the application form done on a computer. Regardless for the method used, the Souplantation application should be consistent with the resume.
Most positions with the company get filled by candidates that have attended a face-to-face interview with a district manager. For entry-level roles a decision is made without calling the applicants in for a second interview. The duration of an interview is between ten minutes to half an hour. For non-management positions, the interview process lasts a week, while for senior staff it can go as high as two/ three weeks.
Hiring staff usually likes to inquire candidates about their availability preferences, as the company tends to employ people with open availabilities. It should not come as a surprise the fact that interviewers ask about hobbies, personality features and possible job scenarios to find out if the applicants should get the employment. No matter the position you apply for, the dress code should always be business-casual or semi-formal.
Once the recruiters have exhausted their questions for you and you have raised some relevant queries to show commitment towards the job, the interview can conclude with a show of gratitude on your part for being invited to meet them in person. Usually, the follow-up on the status of the application should be done after one week. Nonetheless, an earlier follow-up would demonstrate real interest in the role.
Also See:
Chevys Fresh Mex: See our resource page for more information on Chevys Fresh Mex careers.
Old Country Buffet: Checkout the application page for work at Old Country Buffet.
Pollo Tropical: Pollo Tropical offers opportunities for both, beginners and experienced roles.
Smokey Bones: For career opportunities, fill out the Smokey Bones online application.
Village Inn: See this page for jobs at Village Inn.
Company Links
https://www.souplantation.com/careers/