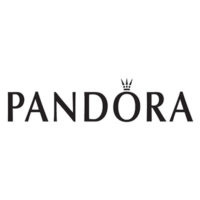 Established in Denmark in 1982 creating beautiful, handmade jewelry. Available in 100 countries, Pandora has benchmarked themselves as the upper echelon of the  jewelry industry.
Major manufacturing is done in Gemopolis, Thailand where more than half of all employed by Pandora are situated. Founded by Per Enevoldsen and his wife; the company started a local shop importing jewelry until bringing an in-house jeweler in 1987.
Over 21,000 are employed across 8,100 retailers and 2,100 concept stores. Using only real gold and silver, they offer a full range of jewelry even partnering with major companies such as the NFL and Disney.  2012 saw the company win the Australian Retailers Association retailer award. The largest collection is the CHARM collection that is one of the most popular pieces of jewelry worldwide. Releasing the collection in around the year 2000, the CHARM collection saw international success in the coming years.
Competitive wages, health insurance and company wide rewards are some benefits offered. Discounts can range in percentage and if working up to a corporate level–401K.
Employees feel attachment to the brand through great company culture and a family like work environment. Adding to multiple benefits, employees are able to perfect multiple skill sets.
How old do you have to be to work at Pandora?
Minimum working age is 18. This will be an entry level position that requires good customer service skills.
Pandora Careers
Joining an internationally acclaimed brand has life long career possibilities. Starting from a concept store, an employee can grow internally to corporate level as well move internationally to one of the many locations.
Sales Associate: Responsible for front and back end store service. Being knowledge about the products and great customer service skills are a must. A love for fashion and jewelry is a plus. Meeting sales goals, processing transactions and customer awareness to lower security risks.
Key Holder: Creating a great team environment, maintaining store sales goals and helping management with store operations. Delivering outstanding customer service and promoting store policies to push workflow in line with corporate ideals.
Jewelry Manager:  Important role within the company, a jewelry manager must be passionate and knowledgeable about the products. Conveying positive attitude and top level customer service skills; a jewelry manager will organize sales goals to meet store quotas.
Retailer Greeter: Greeting customers with great customer service is most important. A retailer greeter will also make sure there is no theft and relay any issues to management. Also responsible to keep the store clean.
Brand Manager: As brand manager, responsibilities will include promoting and pushing products through various platforms. Social media and customer trends are important to understand. Studying the products and trends of the jewelry industry are a must. Working with teams to create ads and marketing concepts which execute per company requirements.
Customer Sales Lead: Must open and close store based on company policies. Assist sales associates with performances and gather information to organize in to various files. Maintain upkeep of store KPIs as well goals and personal stats.
Visual Merchandiser: Responsible for maintaining a great work environment for all employees. Work to reach sales goals and store promotions. Set up merchandising per company request and assist managers with raising profit.
Student Assistant: Working in what the company calls "Strategic Sourcing" a student assistant will be responsible for design ideas and keeping within budgets. Helping to create proposals, presentations  and dealing with small level negotiation, as well working with stakeholders.
Assistant Store Manager: Assisting the store manager with maintaining store policies and reaching sales goals. Training sales associates and embodying company culture to drive up moral and customer experience. Creating spreadsheets and emails to corporate will be done monthly.
Store Manager: Overseeing all store operations and employee training. Top level customer service and deep knowledge of the product lines are one part. Leading a team consisting of a key holder, assistant manager and multiple sales associates; attention to detail and organization must be on the forefront.
Pandora Application
Applying to this company is best done through the Pandora website. This will allow a search of possible positions both locally and internationally. Third party websites also offer possible positions and can be quicker to respond to an application.
Depending on the region, walking into any store, an application can be picked up. There will be more positions listed through the online application and on third party hiring websites. Make sure to check validity of job postings not on the company website.
Do homework on the position being applied to as well as the company, Browse the store before hand and get a feel for the customer base and work flow.
A resume must speak to the strengths offered to the position being applied to. Look to fill in job descriptions in a way that are relevant. A well written cover letter brings a personal aspect to the job application and will higher the chance of being hired.
Understand exactly what the store offers and history of the brand before going into the interview.  Explain how it's mperative to help the store reach goals and take strides towards a better work flow.
Things To Know About Pandora
Priding itself on giving women incredible handmade jewelry, company culture is of high value to all employees. What is referred to as "PANDORA Life", three main points of cultural emphasis are at the forefront: pride, passion and performance. All three are key to exceptional customer service and are the lifeblood of the company.
Recently, the company has opened its first concept store in India, which is a huge market. In March the campaign called "DO" was launched empowering women to stay true to themselves and beliefs.
Known for over 30 years of trusted jewelry collections, the most popular and flagship item is the charm. With over 800 different possible combinations of pieces, it's created a lifelong product that can adapt throughout the years.
Constantly striving to be a greener company is of utmost importance to Pandora. In February of 2017, the company made large efforts to use recycled gold, silver and manmade stones. This greatly reduces the environmental footprint as well production facilities have also been remodeled.
COMPANY LINKS