Old Navy is a popular retail fashion chain in US. It is also among the top employers in the retails sector. If you are interested in working for Old Navy, you must resertch about the company to learn some facts. Thankfully we have done that for you, you can just go ahead and fill the application using our guide.
Parisian Connections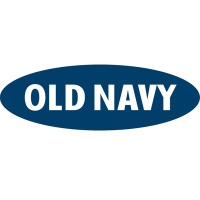 The founders of Old Navy were in search of inspiration, and they found it in Paris. Old Navy, launched in 1994, is named after Old Navy Cafe, one of Paris' neighborhood cafes. Located in Saint-Germain, it's famous for its cheese plates.
San Francisco Charm
Based in San Francisco, California, Old Navy is another City by the Bay success story. Today more than 1,000 Old Navy stores operate in North America. Old Navy's flagship stores are located in San Francisco, Manhattan, Seattle, and Chicago.
Record Breaking Company
Within its first four years, Old Navy became the first retailer to reach over one billion dollars in annual sales. By 2000 it had opened 500 stores. Its early success relied upon swift responses to changes in the budget fashion industry.
Whose Brainchild?
Millard "Mickey" Drexler is often named as the force behind the start up of Old Navy. While he was in charge of Gap, Old Navy's parent company, he decided that there was a need for a division to offer its unique styles to more customers at lower prices.
Adapting to Changing Market Needs
In 2005 Old Navy's president Dawn Robertson feared Hollister and American Eagle Outfitters. Deciding to re-brand Old Navy, she offered "high fashion feel" merchandise, and introduced greater intimacy into the chain's former warehouse style. A new St. Petersburg store featured rock gardens, murals, and shiny decor at a cost of over $5 million. When it failed, Robertson was fired.
Another Re-branding Campaign
In 2011 Old Navy launched Project ONE, its second major re-branding, emphasizing family. Stores added softer lighting, subdued colors, and easier check-out stations. In six months, more than one third of Old Navy's US stores adopted this style.
Strong Tactics in Dealing with Competitors
By 2012 H&M was edging into Old Navy's market. Old Navy responded by hiring Stefan Larsson, H&M's chief executive. He joined Old Navy and built a design team of workers formerly employed by Coach, Nike, Reebok, and North Face. Company sales soared to $6 billion.
Keeping It Current
Katie Holmes serves as Old Navy's Style Tastemaker. She was hired to help keep Old Navy brands tied to celebrity sightings. In 1994 Cindy Crawford had been hired by Old Navy to sign autographs at its first store launch in Colma, California.
Global Growth Strategy
In 2014 Old Navy opened seven Old Navy stores in China. Art Peck, Gap's Director, told the company shareholders that Old Navy's strong success "is our proof positive that we know how to get product right."
Gay Pride
in 2011 Old Navy launched its rainbow-colored Gay Pride t-shirts. Designed for adults and children, this product has met with mixed response. Critics have questioned whether Old Navy was actually committed to the campaign's declared values of "love and pride" or merely wanted to generate media buzz.