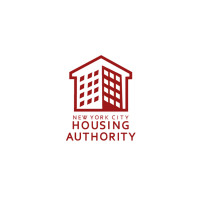 With millions of people in the great state of New York, housing prices can be overwhelming for some working families.  The New York City Housing Authority (NYCHA) is an agency established to help those in need of some assistance during times of financial hardship.  The organization supports low-income residents with housing assistance and other community services.
The organization is always looking for new faces to join their team, and have extensive training and development programs available for those interested in moving into social service work.  They offer technical training programs with varied focus on service work, such as safety and health and building maintenance.
With new challenges arising regularly, the housing authority team strives to create new and innovative solutions to the issues.  Property maintenance and upgrades are crucial to keeping the organization current and able to provide adequate support to those in need.  In our recovering economy, the organization does its best to help people prepare for new employment opportunities through training, awareness and education.
NYCHA is governed by their Board of Directors, who works side by side with the Chief Executive Officer, Shola Olatoye, to manage the oversight of the activities and initiatives of the organization.  They partner with multiple other sectors in the city to increase opportunities and resources for the community members.
In an economy where funding is dwindling annually, the organization hopes to put into place a strategic plan for the future to continue providing the services they currently offer.  NYCHA is committed to the community, and is a wonderful resource for citizens of New York City in times of need.
NYCHA Interview Questions
How would your previous supervisor describe your strongest point? You have plenty of opportunities to talk about yourself in most interviews. Try to hone in on this question genuinely. What sort of an impression did you make with your last supervisor? How did they come to know of your strength in a particular area? Choose one of many possible descriptive words.
Have you ever helped resolve a workplace dispute between peers? You'll want to choose a particular scenario for this answer. Don't spend too much time talking about the dispute. Instead, try to focus in on the technique you used to rectify the dispute. How did you think when you first entered into mediating the disagreement? How did you adapt from there to find a working solution?
What's disappointed you in the greatest way professionally? Talk about something that was outside of your control and illustrate that you do accept it, regardless. Be careful again, here to avoid expressing negativity. Your disappointment is about an expectation not being met, as opposed to necessitating an emotional response or bleak outlook.
What makes you want to work for us? It's likely you will want to consider this carefully and genuinely on your own time. Use your research to correlate what you want from a prospective work relationship and what the organization can offer. It's very easy to give a diluted or over-general response to this question, which may work against you. Be sincere and try to relate this to a long term vision of your career progress.
Company Links
http://www1.nyc.gov/site/nycha/about/jobs.page