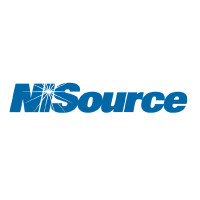 Nisource Inc. is an energy holding company with subsidiaries that provide customers with natural gas, electricity, and other energy industry services. The company is based in Indiana. It has over 7,000 employees, and in 2006, it had revenue of almost US$7.5 billon. Join this company by filling out a Nisource application.
Nisource has three main subsidiaries. One is Gas Distribution Operations, which provides natural gas and transportation in the eastern United States. It also controls Columbia Pipeline Group Operations, which provides gas transportation and service for local distribution companies and for individual and industrial customers throughout the country. The third subsidiary is Electric Operations, which provide electric services in 20 counties in locations in northern Indiana.
Nisource is a Fortune 500 company focused on natural gas transmission, storage, and distribution. It is also focused on electric generation, transmission, and distribution. With 3.8 million customers from the Gulf Coast through the Midwest to New England, this is one of the largest public utility companies in the United States.
In recent years, the company has been involved in a couple of scandals. In 2011, the non-partisan Public Campaign criticized the company for spending almost US$2 billion on lobbying, for not paying taxes between 2008 and 2010, for earning millions in tax rebates during this time, and for increasing executive pay by a third for its top five executives. In addition, in 2014, the company was accused of not hiring someone for being homeschooled.
Nisource Careers
Nisource jobs are dedicated to securing energy for the future using teamwork, pride, innovation, and growth. There are job opportunities available in skilled trades, corporate, technical, and customer support. Each of these arenas has open positions, giving you the chance to dive head first into this exciting new employment by filling out a Nisource job application online today.
Skilled trade jobs are for those interested in hands-on work that requires mechanical aptitude. There are many different corporate Nisource careers available from financial analysis to marketing. Find out more about these opportunities by looking at Nisource jobs online. Technical careers are for people looking to use problem solving to find solutions to energy challenges. Customer support is an important part of this company as it is what keeps people satisfied with the company's services.
How old do you have to be to work at Nisource? This company's minimum employment age is 18. Most jobs require a college or technical school degree. However, there is an internship program for those interested in gaining working experience before graduation. You can get a paid internship in engineering—either gas or electric. This gives you a close look at the daily schedule and responsibilities of Nisource jobs.
Nisource careers come with benefits. These include a flexible spending account, employee assistance program, paid vacation and holidays, flexible work schedules, and discounts form community businesses. The company also proves medical and prescription coverage, dental care, and vision plans for you and your family, including same-sex domestic partner benefits. There is competitive salary, 401(k) with employer matching, life insurance, and annual incentive payout opportunity. With education programs, you can also grow in your career.
NIsource Job Descriptions
Engineer – There are engineering positions available in many sectors of the company. For information on specific engineering positions, check out the job description online. In general, engineers work to develop and expand current transmissions systems. You will also address service inquiries, participate in service expansion, and increase service performance. You must have familiarity with Microsoft Office, computer programming, and the ability to handle long-term assignments.
IT Specialist – Computers are an essential part of Nisource's success. In IT positions, you will make sure that all of the company's systems operate effectively by troubleshooting and improving designs. You will address service issues, review operating systems, and prepare performance reviews. You will work closely with the Director of IT Operations and IT Operations Managers to improve infrastructure services.
Customer Contact Center – Working in the Customer Contact System means helping customers by managing calls and investigating problems. In addition, you will review telephone statistics, work with others in the center to manage workflow, and refer to the team leader or director with questions you cannot resolve. Only complete an application form if you have previous experience in customer relations.
Financial Analyst – A financial analyst works in a specific department, managing the expenses and revenue. You will be required to make budget recommendations and report on company earnings and spending. To complete this job, you must be able to work with lots of people within the department and have exceptional organizational skills.
Nisource Interview Questions
Get ready for your interview by preparing answers to commonly asked questions.
Can you tell me about yourself? Do not just list what is on your resume or what you wrote in the online application. Instead, you should give a compelling and concise reason for why you are the person Nisource should hire. To do this, explain two or three accomplishments that are relevant to this position.
How did you hear about this job? This seems like an inconsequential and basic question. If you found it on the company website, you can explain how you carefully searched through careers. If you find the job through a person, you can name drop. Remember to explain what caused you to apply online.
What do you know about Nisource?  This is your chance to show how passionate you are about the position. You can do this by doing research, using the links below. Revealing that you did more than just complete the Nisource application shows that you are thorough, excited, and interested in this opportunity.
Why do you want to be hired? List a couple of characteristics that make this role the perfect fit for you. You can do this by saying something like: "I love talking to people and helping them, so I think working in the Customer Service Center will give me a great opportunity to interact with people and to help them solve service issues."
What are your professional strengths? DO not say what you think the interviewer wants to hear. Instead, be accurate in listing a couple of things you are good at. Make sure these skills are relevant, such as time management or organization. After listing each skill, make it specific by offering an anecdote about how you have used this strength in a professional setting.
Advice For Application Process
How to apply for Nisource online is an exciting new step in your career. After looking online and finding the open positions that interest you. Complete applications with care. Make sure to download application form, saving a copy for your personal records in case there is a technical issue or you ever need to refer back to it.
After submitting your free application, if you are a promising candidate, you will be contacted for an interview. The interview is the most significant part of the application process as it gives the company more of a sense of who you are than the direct application does. Therefore, you must prepare for your interview ahead of time.
Preparing for the interview can seem difficult. The best way to prepare is to read over your printable application form, read everything you can on the company website, and set up a mock interview. It can be helpful to have someone role-play the interview for you, or you can record your answers to typical questions. Then, listen to them and see how you can strengthen your answers.
In the end, remember when you apply for jobs at Nisource, it is not guaranteed that you will be hired. Many people take significant time completing the printable application for Nisource and practicing for the interview. Just because you are not hired does not mean you are not qualified; it just means that the process is competitive. Do not get discouraged. There are many opportunities out there waiting for you.
Also See:
Pridestaff: For career opportunities, fill out the Pridestaff online application.
Pepco: Use the Pepco job application to apply here.
Duke Energy: Duke Energy offers opportunities for both, beginners and experienced roles.
Quaker Oats: See our resource page for more information on Quaker Oats careers.
KBR Construction: Use the KBR Construction job application to apply here.
Company Links
https://careers.nisource.com/search-jobs
https://www.nisource.com/about-us