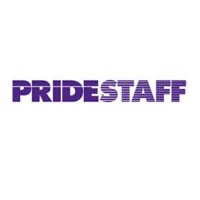 Pridestaff is a temporary job and recruitment agency providing a wide range of different job opportunities for those seeking employment in various locations.  To find out how to apply for Pridestaff online and to see their range of temporary placements, follow the link at the bottom of the page to browse their various openings and to get started on your Pridestaff application.
The company was originally founded back in 1978 by George Rogers and has been helping to match clients with employees since then, giving the company and its employees an impressive history of experience in this area.  Pridestaff now has over 60 offices and has over 10,000 field associates at any one time.
They put job seekers in a wide variety of placements and have something for everyone no matter what your employment background or experience level.  You can find opportunities in the areas of Administration, Banking, Labor, Medical, Marketing, Finance, Information Technology, Sales and Legal so you are sure to find something that you are suited for.
The company has 6 core values that it wants to instill in all of its employees and promote to its clients.  These are Integrity, Trust, Reliability, Respect, Innovation and Pride.  They believe in working closely with their clients so that they are able to provide the right employees that match the skills and expertise they need.
Pridestaff Careers
There are a wide variety of Pridestaff jobs available in many different career fields.  For jobs that are not based in offices there are a number of labor-based openings.  The types of careers available include Machinists, Welders, Fork Lift Operators, Warehouse Assistants and Shipping and Receiving Clerks.  Different levels of experience will be required depending on the job.
For office-based careers you can find a large number of different Pridestaff jobs.  In Administration there are opportunities for Data Entry Clerks, Executive Assistants and Receptionists.  There are a few different types of Finance, Accounting and Banking jobs available as well.  In addition you can also find IT jobs working with hardware and or in software based roles. 
Get Your Degree!
Find schools and get information on the program that's right for you.
Powered by Campus Explorer
How old do you have to be to work at Pridestaff?  You need to be at least 18 years old or over to apply for jobs at Pridestaff.
The benefits to Pridestaff careers will always be very variable as the different industries and job roles are across a diverse range of career options.  Eligible employees will often be entitled to a comprehensive healthcare benefits package although your ability to enroll will depend on how long you have worked in your position.
The hours of operation are from 8am to 5pm Monday to Saturday and closed on Sundays.  However, you will need to check the job description for the temp jobs to find out your exact working hours.
Job Descriptions & Salaries
Warehouse Associate – As a General Warehouse Associate you will be expected to be flexible in the types of jobs that you are prepared to do.  This is a very physical job and you will be expected in your responsibilities to be used to heavy lifting and lots of repetitive motions.  The pay for this is $12 an hour.
Data Entry Clerk – The job description of a Data Entry Clerk will require you to have at least basic computer skills.  It is always helpful if you have previous experience in Data Entry and are able to work independently for much of your time.  The salary range is between $12-18/hour.
IT Support – Working in IT support you will need to work with clients to be able to fix their various technical issues by troubleshooting to find out the exact nature of the problem and then provide solutions.  There will be specific qualifications needed in this job.  The pay is between $13-15/hour.
Maintenance Technician – This position is for the maintenance of machines in various different departments.  You will need to be able to diagnose different technical issues with the machines when they malfunction and provide fixes for them to get them back in working order.  The pay is between $15-17/hour depending on experience.
Pridestaff Interview Questions
There will be a range of different interview questions to prepare for once your have submitted your Pridestaff application.
Why do you want to work in this role? You will most likely have worked in the area you're applying for before but make sure you give a specific reason for why you are applying for this role in particular.
How would you deal with an angry customer?  This will only be relevant for positions which involve customer interaction but it could be a very important question.  Show the hiring manager that you are able to remain calm under pressure.
How do you handle criticism? You will need to work with your superiors to ensure that you are performing all of the functions of the job to the necessary standards.  It is important to be able to take on board criticism to improve yourself.
What experience do you have in this field?  The answer will obviously vary depending on the industry you are applying for.  Be specific about your past employment details, giving dates, employers and job roles.
Tell me about a time when you worked in a team.  You can give an example even from non-professional situations if you need to.  Describe the role you took in the team and tell the interviewer about the results.
Advice For Application Process
Search Pridestaff jobs online to see a full list of which positions they are currently accepting applications for.  Then you can apply online by filling out their online application form.  You can also join their Talent Network if you don't want to submit a direct application for a specific role.
You can submit a Pridestaff job application online as this is the best way to see the full list of jobs suited to you and you can store your application for later adjustments.  However you may also be able to go your local branch to get a consultation with one of the staff members there and make a free application.  You can't download a printable application for Pridestaff.
When you arrive at your interview, make sure you give off a good first impression by being smartly dressed in appropriate attire for the job.  Greet your interviewer with a firm handshake, smile, and keep eye contact throughout.  Try not to be nervous, keep a positive attitude and listen carefully to the questions being asked.
The types of interviews that you attend will be different depending on the type of role that you are going for, but you should be prepared for both phone interviews and interviews in person.  It always helps to bring a copy of your resume with you to each interview as the person there may not have received it yet.
Also See:
Duke Energy: For career opportunities, fill out the Duke Energy online application.
Panther Expedited Services: Visit the Panther Expedited Services application.
Labor Finders: Visit the job application for Labor Finders to apply today.
Coca Cola: For career opportunities, fill out the Coca Cola online application.
Spherion Staffing And Recruiting: Visit the Spherion Staffing And Recruiting application.
Company Links
https://pridestaff.com/search-job-database