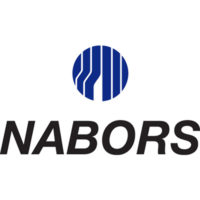 Nabors Industries has their operations in over 20 countries around the world, including the USA. They are the owners of the largest land-based drilling and rig fleet in the US. Not only do they operate their drilling rigs, but they also sell various drilling equipment.
Starting in 1952 with Clair Nabors as the founder of the company, they worked hard to grow their company. In Alaska in 1963 the company drilled the discovery well for ARCO that became the giant Prudhoe Bay Field. This gave them their first big chance to show the rest of the industry how successful they will be.
The business works in and sells land drilling, offshore drilling, specialty rigs, rig equipment, drilling software and technology, and directional drilling. With all of this business they operate over 500 rigs around the world and are constantly upgrading their equipment.
The company offers many benefits for its employees. Along with their health insurances, such as medical, dental, and vision they offer a 401K plan with a 2.5% match. They also give their employees paid time off and an allowance for vacation time.
Although the benefits are an added plus for working at Nabors, employees enjoy working here because of the people. Being able to work with the people they get along with best and having great management, even with the long away from home time.
How old do you have to be to work at Nabors?
When applying for a job at Nabors it is important to keep in mind the minimum age requirements that they have. To be able to work at this company you must be at least 18 years of age or older, with a High School Diploma.
Nabors Careers
There are many different jobs that are needed to keep a rigging company up and running. Because Nabors not only owns and operates its rigs, but it also sells drilling equipment there are even more jobs that need to be done.
Receiving Clerk: The Receiving Clerk must be extremely organized and team oriented. They must be able to work Microsoft Office and document their daily data. They must receive delivery ticker and purchase supplies for the rigs and district offices.
Administrative Assistant: An Administrative Assistant is responsible for answering phone calls, taking messages and distributing important emails throughout the office. They must be able to operate a copy, fax and scanning machine. They must also compile and complete various department reports.
Well Planner I: The Well Planner must be able to prepare and organize directional well plans. They must be able to maintain and document all plans that they receive and make as well as analyze various proposals.
Floorhand: A Floorhand is responsible for the sanitation and light maintenance of the drill floor.  They must be able to clean around the other workers without interrupting their job. They must also be able to catch the samples of the drilled cuttings and deliver them to the geologists for further research.
Billing Clerk: The Billing Clerk must work closesly with various departments to ensure that the information that they are sending out is correct. They must be able to work with customers and appropriate department to make sure that the billing is correct. They must be very well organized and friendly.
Asset Coordinator I: An Asset Coordinator must be very organized and work with various departments and operations teams throughout their assigned area. They must be able to retrieve materiel requisitions and assign equipment to those areas appropriately. They must be able to review and document the equipment that is being sent out.
Trainee: The Trainee works directly with the Driller and reports to the Rig Manager. They must be able and willing to perform various manual labor tasks as assigned. They must be able to assist the Derrickhand in any manual labor duties that they need.
Derrickhand: A Derrickhand is responsible for performing daily inspections and keeping their records legible and easy to access. They must be able to maintain the drilling fluid in the drills on site and participate in safety and spill prevention meetings.
Automation Engineer I: The Automation Engineer must be team oriented. They work with Controls and other Automation Engineers to design and develop software for drilling applications. They must be able to control the software development and create machine control algorithms as needed.
HSE Administrative Assistant: A HSE Administrative Assistant is responsible for the distribution of the daily HSE incident report to all of the areas Operations Engineer. They must be able to fulfill the Area Supervisor's weekly report and distribute it appropriately. They must be able to create quarterly schedules in concordance with the HSE Supervisor.
Nabors Application
To apply at Nabors, you must have an electronic copy of your resume, and must be sure to apply on their company website. All current open positions are listed on their careers site. Be sure to have your resume, cover letter, and list of professional references when applying.
The only way to apply to this job is to this company is to go online to their career site.  It is important to note that they will not contact you with a job offer without an interview. The application process can be tracked through the account that they have you make when applying.
When applying to any job online be sure that you make an account with the company's website to be able to keep track of the application process. This way you will know which resume you submitted and have one place where your interviews will be scheduled and what the outcomes were.
Once you are ready to submit a resume to a job online be sure of a few things. Make sure that your resume is free of any typos or misaligned formatting. Also, be sure that your contact information is updated and easy to find.
Once and Interview is scheduled be sure to read up on the company you applied for. Refreshing your memory after applying is always a clever idea. Be sure that you have your resume printed and in a place where it will not be wrinkled or damaged in any way the night before. Having a professional looking outfit picked out the night before will relieve a little bit of the stress for the interview.
Facts About Nabors
The culture at Nabors is that of friendly and quality service. Their main value being safety above all else, they want to be sure that their employees are as safe as possible while they work. They also value teamwork and excellence when it comes to their performance.
The company recently released its first quarter results, and although they were short of their goals they were none the less excited for the future. This shows how hardworking of a company they are and that they are still learning from quarter to quarter what they may need to change.
Nabors is best known for their rigging operations. Although rigging has been shown in a bad light for many years it is important to note how the company still comes out on top. They work hard to keep each of their rigs safe and clean for their employees and are sure to compensate them appropriately.
On top of taking care of their employees Nabors is sure to take care of the community as well. They support the Susan G. Komen race for the Cure, Stollery Children's Hospital, and the National Multiple Sclerosis Society as well as many others.
COMPANY LINKS