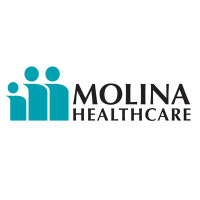 Since 1980, Molina Healthcare has been providing affordable, quality healthcare services. C. David Molina, MD, an emergency room physician, opened up the first clinic in Long Beach, California. He was inspired to create the healthcare system after noticing that an overwhelming number of low-income individuals come to the ER for general services. This article discusses the Molina Healthcare application and employment opportunities.
The first clinic was established to help the most underserved patients, low-income ones, get the care and attention that they need. Receiving services from emergency rooms can be costly and patients lack the personalized care and sustainability of a family physician. The organization has quickly grown with the vision to fill this essential need.
Today, it is a Fortune 500 company with almost 2 million members. The organization has its own health plans for the financially strained and has opened clinics in California, Texas, New Mexico, Florida, and Washington. Even though the system has grown substantially since its inception, its humble beginnings and mission drive operations.
According to the Molina Healthcare LinkedIn page, the organization has around 10,000 employees from all over the United States. As the recipient of the 2011 Alfred P. Sloan Award for Business Excellence, it is recognized as a workplace that supports flexibility through its top notch programs, benefits, and policies.
Molina Healthcare Careers
The job opportunities with Molina Healthcare are numerous and diverse. There are the typical jobs commonly found in clinics and hospitals, which include: physician, physician assistant, and nurse. These positions focus on primary care, are available in states that have clinics, and require advanced degrees and years of medical training.
However, there are available positions outside of their health care facilities. These are office and corporate Molina Healthcare jobs that include: health IT specialist, software engineer, applications developer, accountant, case manager, human resource professional, community outreach, customer service representative, and dozens of other roles that are not solely focused on health care.
How old do you have to be to work at Molina Healthcare? The minimum age requirement to work at Molina Healthcare is 18 years old. However, most of the positions require applicants to have advanced degrees of study. Therefore, the typical minimum age will most likely be at least 21 or older.
Molina Healthcare has operations that are open 24 hours every day of the week, so work schedules can vary. Employee benefits are some of the most extensive in the healthcare industry. The organization offers employees paid holidays, medical/dental/vision/life insurance, 401K, and flexible spending accounts. Employees are also given extra benefits like additional vacation time and retailer discounts for high performance.
Molina Healthcare Job Descriptions
Primary Care Physician – Positions at Molina Healthcare are generally with a family or primary care focus. Physicians are expected to perform routine physical exams, diagnose patient illnesses, and request tests when necessary. They are also required to supervise and lead the medical assistant team. Salary level varies based on location and years of experience, but can range from as low as $65,000 to upwards of $100,000.
Physician Assistant – As a physician assistant, employees are responsible for conducting routine exams and procedures and helping physicians and other members of the medical staff. Applicants are required to have a degree from an accredited PA school and be licensed to practice in the state. Two to four years of experience is preferred. Typical pay ranges from $60,000 to $100,000.
Nurse Practitioner – The nurse practitioner acts as the consulting partner for physicians. They assess patients and formulate treatment plans. Their responsibilities are similar to that of a physician assistant, but they may work in several areas such as: geriatrics, pediatrics, or family care. Average pay also varies based on location and experience but ranges from $70,000 and $90,000.
Community Outreach Coordinator – The organization has a strong mission to connect with and help the people that live near their locations. Therefore, the community outreach coordinator plays an important role in forming that bond with members, local government, and people of the community. This is done through events, marketing, and forums. Applicants must have a Bachelor's degree and 3 years of experience. Pay averages $47,000 annually.
Molina Healthcare Interview Questions
The interview process varies depending on the position, but below are questions frequently asked.
Why would you be a good fit for Molina Healthcare? The interviewer wants to learn how much you know about the organization and how well you would work within it. This is a great time to point out the company culture, goals, mission, and values, and how you complement them.
How would you handle a situation in which a co-worker wasn't performing his/her duties? Many positions require employees to react to difficult situations in fast-paced settings. This question aims to discover how you deal with conflict. Pointing out past experience and highlighting your problem-solving skills is key.
What is your greatest weakness and your greatest strength?  The interviewer wants to know more about you and your working style. If you struggle with making decisions, a medical position may not be right for you because they often have to make important decisions everyday. Stress strengths that are relevant to the position and view weaknesses as areas that you are improving.
Why are you the right candidate for this position? Often organizations want you to point out your relevant working experience to support why they should hire you. It is important to remember that experience alone may not be a selling point. Applicants should demonstrate how they would be an important asset by touching on their experiences, qualifications, and compatibility with the company culture.
There are many situational questions, especially for positions with the medical team. For example, a physician or nurse may be asked: How would you handle giving a patient a difficult diagnosis? Applicants should refer to a specific experience in which they had to tell a patient difficult news. Candidates should exemplify care and concern for patients while demonstrating their knowledge of available supportive resources.
Advice For Application Process
The company holds recruiting events in the areas where it has operations. A printable application for Molina Healthcare can be found there. The calendar of events can be found on the career section of their website. Instead of using a printable application form, interested applicants can also apply online or by a download application form.
Individuals can find and apply for jobs at Molina Healthcare careers online by category and location. Candidates can learn how to apply for Molina Healthcare online on their website. They can link to their LinkedIn accounts and put information into the direct application or upload their resume. The online application may also require individuals to sign up to join the company's talent community.
Molina Healthcare jobs online are frequently updated with recent openings. After submitting the Molina Healthcare application, candidates wait for an invitation to interview. Job candidates should dress professionally for the interview and review their resume beforehand. Be prepared to talk about previous positions and qualifications.
Additional documents of certification and accreditation may be required to verify that candidates meet the necessary legal and industry standards. Review the specific job description to make sure that you meet all the requirements before applying for a position. The interview and hiring process can take between two to four weeks.
Also See:
Ferrari: Checkout the application page for work at Ferrari.
Genesis Healthcare: See our resource page for more information on Genesis Healthcare careers.
AutoZone: Visit the job application for AutoZone to apply today.
Big O Tires: Visit the job application for Big O Tires to apply today.
American Medical Response: See our guide for careers at American Medical Response.
Company Links
http://www.molinahealthcare.com/members/common/en-us/abtmolina/compinfo/careers/pages/careers.aspx
http://www.molinahealthcare.com/members/common/en-us/abtmolina/Pages/home.aspx