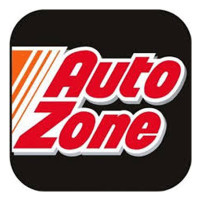 For nearly four decades, AutoZone has been the number one player in the industry of automotive aftermarket. They are known for retailing and distributing automotive accessories and replacement parts in America.
The name "Auto Shack" might sound familiar, and that's because this company established itself with that name under the leadership of J.R. "Pitt" Hyde III. They've come a long way since their first store in Arkansas, which was opened in 1979.
Today, this Fortune 300 Company has stores in all 50 states, as well as in Brazil, Mexico, Puerto Rico, and the District of Columbia. They have around 87,000 employees that help maintain their "WOW!" standard of customer service.
You might be wondering, "How could AutoZone keep 87,000 employees happy?" Well, aside from upholding a team-based working environment, they also offer medical and financial wellness plans, health savings accounts, discounts, and even tuition reimbursements for qualified employees.
If you're someone who loves cars, or at least are curious about them, then you'll definitely enjoy working at this company. Most employees swear by the fun and fulfilling nature of their work, and appreciate the many opportunities for growth.
How old do you have to be to work at AutoZone? 
You must be at least 18 years old to work at this company. Don't worry if you don't satisfy that requirement yet. After all, it takes a long time to reach their high standard of customer service.
AutoZone Careers 
Whether you're searching for a job in stores, sales, corporate, warehouse, or Information Technology, there is bound to be an available position that might be perfect for you.
Retail Sales Associate: A Retail Sales Associate is responsible for making sure that the sales requirement is met. They do this by providing WOW! customer service while also accomplishing store tasks. This would include handling the cash register and store merchandise, maintaining the cleanliness and orderliness of the store, and providing sound advice to customers regarding automotive parts.
Auto Parts Delivery Driver: An Auto Parts Delivery Driver is expected to deliver orders to commercial customers on time. They must also operate the company's delivery vehicle safely, while prioritizing the good condition of the products in it. Other tasks would be to ensure proper documentation of all deliveries and transactions, and to maintain the cleanliness of their respective vehicles.
Telesales Representative: A Telesales Representative must plan, manage, and implement every sale activity of the sales territory they are assigned to. They must always find business opportunities by following-up on new accounts and attending to all sales-related questions. The position also demands that they be computer-proficient to make sure that they can accomplish efficient and accurate order processing.
Commercial Sales Manager: A Commercial Sales Manager should drive the sales in their respective store location. Having expert knowledge about car parts, accessories, and their inventories is a must for this position. As the primary contact for customers, Commercial Sales Managers should make sure that they give the customers exactly what they need for the best price.
Senior Marketing Manager (Media): A Senior Marketing Manager for Media is expected to develop media strategies, objectives, and tactics in order to successfully meet advertising and marketing needs. They are responsible for coming up with innovative media plans that will positively influence sales. Aside from this, they should also oversee the budget for media marketing, and use it only for projects with great potential.
Data Modelling Architect (Commercial): A Data Modelling Architect is responsible for the improvement and upkeep of AutoZone's strategy for information. They must also oversee the association between IT strategies and business. This includes operating models and software development projects. Other responsibilities of the job are performing gap analyses and translating the demands of the business into data models.
Human Resources Controller: The position of Human Resources Controller requires managing Human Resources' and Loss Prevention's annual budgeting procedure. They must keep in mind that the budget should only be used for training, compensation, benefits, facilities services, and staffing for Human Resources. On the other hand, Loss Prevention should only spend for security expenses, store safety, shrink, and bad checks. 
Alarm Coordinator: An Alarm Coordinator is expected to process and dispatch building security and CCTV events, alarm signals, and all related phone traffic. They should also maintain the alarm processing database, which includes updating the calls list, site information, assignments, and account entries. Finally, they are expected to assist customers with all alarm-related issues. 
Maintenance Technician: A Maintenance Technician supports the company's stores through preventative care service. This consists of all repair services, and preventative building or ground repair work. A Maintenance Technician also uses electronic media to report the physical conditions of stores. They must be able to travel frequently overnight to provide these services as needed.
National Account Hunter: A National Account Hunter's main responsibility is identifying high-potential growth targets. This is for the expansion of the company's commercial business. In this work, it is important to have a good, professional relationship with Field Leadership, since negotiation and collaboration with them is necessary.
AutoZone Application
It's fairly easy to apply for any of the jobs previously mentioned. You just have to go to their website, look for 'Careers', and after finding the one that suits you, click 'Apply for Job.'
Applying for a position in this company online is far more convenient than doing so in-store. However, if you just happen to find a job posting at one of their many stores, why not inquire about it at the store itself?
In case you decide to go with an online application, keep in mind that only updated and factual information should appear on your form, because once you click 'Submit', there's no going back.
Same goes for your resume. Aside from that, remember that you should also avoid including irrelevant information on there. They key is to keep it short and simple.
When an interview comes your way, it's best to do a little research about the company and the position you're applying for. Try to be as professional and courteous as possible while being interviewed. 
Things to Know About AutoZone 
This company's first priority is quality customer service. Their employees, which they call 'AutoZoners', are trained to put the customers' needs first. In order to do that, AutoZoners must know the merchandise in and out.
That is what founder Pitt Hyde expect of them, at least. Speaking of, one of the company's most newsworthy moments was when Hyde was welcomed to the Automotive Hall of Fame.
Aside from having a strong foundation, they are also known for their impressive regard for the environment. Their stores extensively recycle used lead batteries, and their business vehicles have greatly reduced CO2 emissions.
They have a high regard for community as well. The AutoZone Charitable Program, for instance, offers financial grants and supports different non-profit organizations, which could even request for contributions.
Company: www.autozone.com
Careers: www.autozone.com/company/careers
Application: N/A
Last Updated on