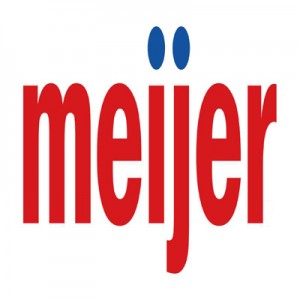 You love shopping at Meijer and you've always felt comfortable in the environment. That makes you a great candidate for a job with the company. Positions include Cashier, Gas Station Team Member, Stock Associate, Merchandise Associate, and Stocker. These top interview questions are typical customer service questions asked during a typical thirty-minute interview.
Meijer Interview Questions
These questions are asked in nearly every interview with Meijer.
Tell me about yourself.  This is your opportunity to sell you and build yourself up to the interviewer. Tell them about how reliable you are as an employee and what friends and family say about you. 
Describe your previous work experience. Give a description of your duties from your most recent position, what you did on a day-to-day basis, and how the skills you acquired will help with this new position. 
Why did you decide to pursue your career at Meijer? Let them know how much you enjoy Meijer and experiences you've had shopping there. Also, tell them how you think the position will help with future goals. 
What keeps you coming to work on a daily basis? Talk about your love for customer service and what you get from it; also discuss why your coworkers make you want to come back to work. For example, they're like an extended family and that makes you want to return. 
What can you do for Meijer that other candidates cant? This is along the same lines as telling them about yourself, but it's more about your work ethic. Let them know if you're a fast learner, flexible with jobs and shifts, and/or how dependable of an associate you are. 
How would you feel about working for someone who knows less than you? This is a tricky question. You should say that you feel that person has their particular position for a reason and you wouldn't believe that they know less than you. 
Can you describe a time when your work was criticized? Describe a situation where you were given constructive criticism and how you grew from it. Never speak negatively of your former employers or coworkers. 
How do you handle problems with customers? Assuming that you have retail experience, give a specific example of dealing with a difficult or upset customer and what you did to resolve it. 
These questions are standard and you should give as much information as possible without giving too much.
Interview Tips
Interviews with Meijer are in a one on one setting and take about thirty minutes for an associate position and possibly longer for managerial positions. Questions will, of course, reflect from the application: Your start date, desired pay, availability, etc. Be sure to demonstrate your interest in the company during the meeting.
This is a store that is open twenty-four hours, so you may be asked about overnight shifts and how comfortable you are with them. They will need to know if you're capable of being on your feet for hours at a time, and how much you can lift (usually for stock associates, but sales associates will need to lift boxes as well).
Be as confident as you can and let it show when answering questions and describing you. They are looking for candidates that are team players and will be an asset. Let them know how well you work with other people and the role you usually take in a group setting.
Your interview will be quick and easy. Remember to prepare before the interview by researching the company and practice these top interview questions.