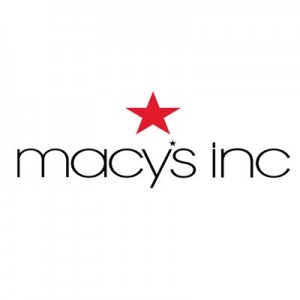 Macy's is one of the leading retailers in the United States that offers everything under the sun; from ladies' apparel to home products, furniture, and electronics. All merchandise are guaranteed to be of great quality and worth your money.
Rowland Hussey Macy's determination is what led a tiny dry goods store in New York City to become one of the biggest and most profitable retailers in the United States. From the first day it opened in 1858, Macy's was already the most innovative and creative retailer, making its success continue up to this day.
160 years later, that one little store on the corner of 14th Street and 6th Avenue has now grown to include over 700, scattered across the United States, Guam, and even in Puerto Rico, not to mention the online Macy's store which pretty much provides all the retail product one might ever need. Its online app even got to L2's Top 10 Department Stores in Digital ranking.
At Macy's, they make sure that their employees feel that they are a part of the team by providing continuous learning and growth opportunities. As part of the Macy's family, employees are included in the yearly Thanksgiving Day Parade to celebrate along with the corporate management. Aside from the competitive salaries, they also see to it that their employees don't feel unnecessary stress by providing flexible and predictable work schedules, health and retirement benefits, and awesome employee discounts in any of their stores.
Because the company treats every employee like family, people actually have a hard time leaving Macy's. They not only provide great employee discounts, but they all accept coupons on top of it all. So just imagine how much their employees have already saved in their purchases just by working there. 
How old do you have to be to work at Macy's?
For prospective applicants, Macy's require their employees to be at least 18 years of age. However, higher positions may require applicants with more experience and training.
Macy's Careers
With the increase in demand for Macy's products, the company is looking for new additions to its ever growing family every day. Whether you're looking for a part-time job, or if your educational background is just a high school diploma, there will always be a place for you at Macy's.
Returns Processor (Part time/Full time): A Returns Processor is in-charge of handling returned merchandise. They ensure that the quality of the merchandise has not been compromised, and that it matches with the sales invoice provided by the client and the encoded records from the store.
Facility Director: A Facility Director manages overall facility operations such as maintaining a working schedule, monitoring of departmental performance, inventory record-keeping, and sales and marketing analysis.
Warehouse Associate: A Warehouse Associate is responsible for ensuring that a merchandise has been checked for quality, properly packed, labeled, and ready to be shipped before it leaves the warehouse for delivery and distribution.
Receiving High Bay Equipment Operator: A Receiving High Bay Equipment Operator works with the Stock Picker and Turret Truck in the arrangement and distribution of stocks. They are also responsible for the maintenance and routine check-ups of the equipment and trucks to ensure that accidents are less likely to occur during operations.
Department Coordinator: A Department Coordinator provides management with feedback regarding department productivity, compliance to standard operating procedures, the status of new hire training, and the current work delegation.
Furniture Workroom Technician II: A Furniture Workroom Technician II is in-charge of furniture repairs, replacement or retouching of furniture pieces prior to delivery and distribution. They ensure that all the furniture they sell fits vendor specifications to the letter, without compromising the timeliness and the resources of the company.
Champion of Customer Care: A Champion of Customer Care ensures that all customer-related issues are addressed properly and in a timely manner. They also coordinate with other departments to resolve merchandise issues and at the same time, make on-the-spot decisions in order to provide quality customer service.
Furniture Warehouse Material Handler (Part time): A Furniture Warehouse Material Handler processes merchandise for delivery and distribution and sees to it that all items are in good condition and are accurately accounted for in the shipping database. They are responsible for making sure that all the processed items followed the company's Standard Operating Procedures when it comes to safety and security.
Furniture Department Working Supervisor: A Furniture Department Working Supervisor oversees the hiring and the evaluation of the Furniture Department associates. They are responsible for orienting the new hires and coaching the old ones, as well as participating in the scheduling of shifts and in the disciplinary hearings, as need be.
Housekeeping Associate: A Housekeeping Associate is responsible for the orderliness and cleanliness of the facilities, offices, and restrooms within the assigned jurisdiction. They ensure proper waste disposal, as well as the correct segregation of recyclable materials that follows company standards of safety.
Macy's Application
Anyone who would like to join the Macy's family need only to go to their jobs page and choose the department where they would like to work in. They will then be shown various vacant positions to choose from; the applicant can also .
Online applications are available and easy to navigate as Macy's jobs page allows applicants to create an application account that they can use to apply for any online position. It can be easily updated and all the information is guaranteed to be kept confidential.
Make sure that you remember your application account username and password for easy access or re-submission of application.
Your resume should contain accurate and up-to-date information. Avoid putting in unnecessary things such as seminars or trainings you have attended 10 years ago, unless of course they are pertinent to the position you are applying for. As much as possible, keep your resume concise, updated, and factual.
When interviewing for Macy's, make sure that you are prepared to answer any question that may arise from the information you have presented in your resume. You should also be familiar already with the job description and the responsibilities that go with the position you are applying for. 
Things to know about Macy's
Macy's big on sustainability and is fully committed to having a greener tomorrow. They use less paper, utilized electronic receipts, and upgraded their stores to become more energy-efficient, which led them to be included in the Top 10 US Corporation in Solar Power according to Solar Energy Industries Association.
For the upcoming Lunar New Year 2018, Macy's is going to join the world in welcoming the Year of the Dog with festivities and merchandise promos all across its stores nationwide. Macy's clientele are in for a treat as Lion Dances, and fashion presentations and make-up tutorials await them.
Macy's has always been known for innovation, and as such, it was able to create the first ever one-price system, which ensured that a product be tagged the same price no matter which outlet it is being sold at, or to whom. And as a company that respects fairness and equality, Macy's was also the first retailer to have an executive position be held by a woman.
For almost 14 years, Macy's has been supporting the American Heart Association, and had been able to raise $65 million for its Go Red for Women movement. The Go Red for Women movement aims to raise awareness and explore research studies that would not just avert cardiac events, but would also significantly prolong women's lives.
Application Links
Company: https://www.macys.com
Careers: https://macysjobs.com
Application: N/A