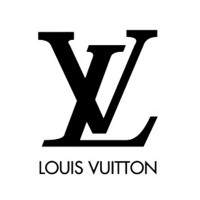 Louis Vuitton is a French fashion company, which was founded by Louis Vuitton in 1854. The brand is known by its initials LV, which appears on most of its products. Its products range from luxury trunks to leather goods to shoes. The company is one of the largest in the industry, and it is accepting your Louis Vuitton application today.
The company has boutiques, leases in department stores, and online merchandise. In 2013, it grossed US$9.4 billion. And, for six years, it has been named the world's most valuable luxury brand. With 460 store locations in 50 countries, it truly has an international presence. The company continues to expand its stores, opening many each year.
Because of its image as the ultimate status symbol, the brand and its "LV" logo are the most counterfeited brands in the world. The company is working diligently to eliminate counterfeit products. In fact, half of its communications budget is for stopping counterfeit products. In addition to many jobs in counterfeiting, the company focuses on managing the movement of its products from production to sale.
The company's iconic trunks have been made by hand since the 19th century. They are made of leather and canvas with tiny nails that secure brass locks. These locks come with a handmade key. The trunk's wooden frame is made from a 30-year-old poplar tree that has dried for a minimum of four years. The trunk can take up to 60 hours to make.
Louis Vuitton Careers
Louis Vuitton jobs are available in several different areas: Retail; Marketing, Merchandising, Communication; Creation; Product Development; Manufacturing; and Logistics and Supply Chain. Each of these areas is hiring people with interest, experience, and enthusiasm. Find the right career for you by browsing the website for open job opportunities. Then, you can fill out an online application.
The company has several values that all employees must adhere to. These are passion, creativity, audacity, team spirit, open mindedness, and agility. Through Louis Vuitton careers, you will gain an appreciation and knowledge of these values, as they are integral to all Louis Vuitton jobs. The company also has social responsibility commitments to its employees. These are equal opportunities, diversity, skills development, and quality of working.
How old do you have to be to work at Louis Vuitton? You must be 18 years old for positions. Each year, the company holds career fairs at partner schools, so studies can learn about careers. The website has a link to a calendar of events. This helps you discover a local even where you can learn about Louis Vuitton careers and can ask questions about how to apply for Louis Vuitton online.
Employment comes with several benefits. These include health insurance, paid time off, a 401(k) retirement plan, and discounts on merchandise. Specific benefits depend on the position, so you should read each job description carefully. Also, you can ask questions about salary and benefits during the interview.
Louis Vuitton Job Descriptions
Retail – This is work in sales, so you serve as the face of the brand. You must convey the long and important history of the brand, as well as the company's values to a diverse and broad-reaching market. You will do this through ambition and respectful performance in a multicultural environment.
Creation – This is the heard of Louis Vuitton. You will work on new concepts, new samples, and new materials. You will be able to use creativity and talent as a stylist, designer, sample maker, model marker, machinist, or prototypist. This job requires an ongoing dialogue between studios and workshops. Responsibilities vary based on specific role.
Product Development – This is work to improve and perfect products. You will work to ensure quality that satisfies and impresses international clients. This work requires innovation and esthetic solutions for products and processes. With 1,300 new products created each year, this position is important to ensure that everything is of the highest quality and lives up to the brand image.
Logistics and Supply Chain – This is the job that makes sure all products reach their international destination. With so many stores and products, this job requires organization and an attention to detail. You will do sales forecasts, after-sales service, global inventory management, operational warehouse management, industrial planning, operational logistics, managing material flow, and purchasing portfolio.
Louis Vuitton Interview Questions
Part of your Louis Vuitton application is the interview, which you should prepare for by preparing in advance.
Why do you have a gap in your employment? When answering questions, be honest. The interviewer can easily check with past employers. As long as you give a valid reason, it is okay to have time in which you were not working. However, if you do not have a thorough resume, it can seem like you have a sparse work history
What can you offer us that other people cannot? The only way to be hired is to show that you are uniquely qualified. Many people complete the Louis Vuitton job application online, so you need to stand out. You can do this by showing that you are experienced or innovative. You also need to come off as intelligent.
What do you need to improve on? Come up with things that you are not good at and explain how you are working on them. You can also explain how you learned that you were not strong in these areas. Showing personal improvement or goals is a sign of ambition, which is very important in this position.
Would you be willing to relocate? Louis Vuitton jobs online are international. This means that applying to a job in one location does not guarantee that you stay there. In fact, if you want to move up in the company, you often have to move. Be honest about your willingness to move.
Would you be willing to travel? This is an international enterprise. Some positions require travel. You should do research before you complete an application form to see if travel is required. If you are not comfortable traveling for work, do not apply online for positions that may require travel. Answer with honesty.
Advice For Application Process
When you apply for jobs at Louis Vuitton, there are many small steps, so the task can seem overwhelming. Begin with the free application, answering all questions thoroughly but concisely. Remember to download application form for your own records. All applications are online, so you cannot find a printable application for Louis Vuitton. If you have technical troubles or issues applying, contact the company immediately.
The next step is the interview. Prepare ahead of time with a mock interview. This will help you collect your thoughts, come up with well-researched answers, and fell less nervous on the important day.  There are many articles on how to prepare, but the best advice is not to repeat what is on the printable application form or the direct application. Instead, show off your personality.
Once the interview is over, send an email or handwritten note to the interviewer, thanking him/her for his/her time. This will make you stand out by showing that you take extra time to be thoughtful and thorough. Leaving the interviewer with a good impression is more likely to get you a job.
However, if you are not hired, do not worry. The application process is always very competitive. In fact, most people who apply do not get hired. If you are not hired, you can always apply for other positions in the future. You can also use the experience you gained from filling out the forms and practicing interview questions for the next position you apply for.
Also See:
The North Face: See this page for jobs at The North Face.
Free People Apparel: Checkout the application page for work at Free People Apparel.
Ecko Unlimited: For career opportunities, fill out the Ecko Unlimited online application.
Gilly Hicks: See this page for jobs at Gilly Hicks.
Buckle: Visit the Buckle application.
Company Links
http://eu.louisvuitton.com/eng-e1/careers/homepage
http://us.louisvuitton.com/eng-us/la-maison/a-legendary-history