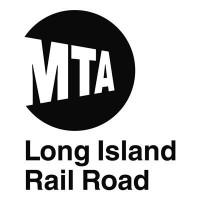 The Long Island Railroad is part of the New York City Metropolitan Transportation Authority (aka "MTA"), the largest public transportation operation in the United States. The system consists of trains travelling the length of Long Island, New York. Much of the passenger traffic consists of riders who are commuting the New York City for work. The system handles well over an average of 300,000 riders per day serving over 100 stations on about 700 miles of track.
The Long Island Railroad, usually referred to by locals the LIRR, was founded in 1834 to service a ferry to Boston. By the 1870s all of the lines serving Long Island, New York were purchased and consolidated as the Long Island Railroad.
On-time performance for the Long Island Railroad typically runs well into the 90% range. Children can ride the train for one dollar if they are accompanied by a full-price fare-paying adult. Low income individuals can receive special discounted rates as well.
Employees are offered with full medical, vision and dental coverage, life insurance, and paid time off. In addition it also offers family and medical leave, a pension plan, holiday pay and employee discounts. Employees of LIRR are also offered tuition reimbursement, training seminars and reduced travel fare rate priveleges.
The MTA operations are extensive and positions are available in a multitude of positions. The MTA even operates its own police force to keep transit users safe.
How old do you have to be to work at the Long Island Railroad?
Basically one should be 18 years of age to apply for a job at the Metropolitan Transportation Authority. Engineers must possess an Engineer in Training Certificate or already be a licensed engineer.
Company Links
http://web.mta.info/mta/employment/