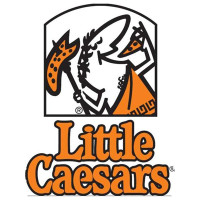 Little Caesars is a family owned global chain of restaurants founded more than 50 years ago. Working at Little Caesars is not only fun, the employees benefit at Little Caesars and compensation package is also competitive.
Crew member
a crew member is part of the team involved in serving customers, preparing products as per Little Caesars specifications, proper display of products, ensures cleanliness and organization in the work station.
Shift leader
Provides efficient customer service by processing orders. Communicate efficiently with customers and team members of whom the latter he supervises by ensuring strict follow of Little Caesars protocols in production and customer service. Undertake any tasks assigned by top level management.
Manager
Responsible for Human Resource activities of hiring and training team members, prepare staff schedules, overall restaurant supervision and enhance customer satisfaction. This post requires people with knowledge of health and safety regulations apart from the company's guidelines on food preparation.
Sign dancer
This is a person who assists in the management of the company's assets in terms of restaurant cleanliness, organized and safe working place. An honest team player with great customer skills. A leader who can instigate fun and build teamwork among staffs to motivate them to work without being supervised.
Cashier
Serves customers as per the service standards, follow priority guidelines, remedy process, telephone etiquette and procedures in the front counter. Ensures cleanliness in work area and proper display of products as per Little Caesars handbook on orientation and training.
Area Supervisor
Will be assigned restaurants in an area of which he/she will be responsible for sales growth leading to high profits. Tasked with the duty of hiring restaurant managers, training and supervising them. Ensure each restaurant comply with Little Caesars standards and outlined procedures in operations manual guide.
Director quality assurance
Quality assurance responsibility at Little Caesars. Formulate policies on food packaging and distribution taking into account inspection measures and quality controls. Develop training programs, investigates complaints from customers and come up with a viable solution. Facilitate audit on quality.
Customer service representative
A cautious and good customer skill professional. Handle customer service tasks of taking orders, prompt delivery of products, tackle customer complaints, pick up customer requests and support line ordering. Process labels, scanning delivery invoices, billing and process for pizza kits.
E-learning administrator
Coordination of development program of Little Caesars E-Learning Enterprise. Database course program uploads, capturing and creating user profiles. Respond to queries about classes and technical issues. Track user activity for class certification and provision of system data to management.