Applying for Little Caesars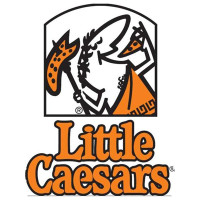 Little Caesars is a pizza place known for their good quality pizza for a decent price. The franchise currently exists in all 50 states within the US. This means that no matter where you are located, the state you are living in had a Little Caesars within a certain amount of miles. With many of the stores, you can go the store and get a paper application to fill out and return. The easiest way, however, is to complete the online application form for Little Caesars.
Paper Application
If computer access is not available or not a preferred method, most stores will give you a paper application per request. This means the person looking for a job enters their local Little Caesars and asks the manager (or regular crew member) for an application. In almost every location they will have them available. There will more than likely be a few that only accept online applications, in which internet access is a must in order to apply.
Little Caesars Website
The best website to use is to go directly to the Little Caesars website. While there are other websites that link you there or provide job lists, nothing is as simple as going to www.littlecaesars.com. This is the universal website, and all of the job listings across the states can be viewed from this one site. The website is clear and easy to navigate, and applying through the website is the easiest way to put in an application.
Navigating the Website
At the Little Caesars website one of the tabs is "Jobs" which is what should be clicked when applying for a job. This is the universal website that should be clicked no matter what location is trying to applied for. From here, on the left hand side, it lists some of the most frequently listed jobs; which location they are at as well as what position they are looking for. Many times they are looking for managers, co-managers, as well as crew members. On this page it will say "search current options" in which a person can browse ALL the available jobs as well as specify to search for jobs in a specific area.
Requirements
After selecting the location for the job, they will list which positions are available and in which areas. This is where it will list the requirements to work for Little Caesars. They require a high school diploma or equivalent and excellent team building skills, leadership skills, and a positive attitude. Some places require 3-4 years experience in restaurant environment.
Benefits
Many times Little Caesars is looking for full time employees, and on this screen they will list many of the benefits that come with a full time job. They list the different insurance options, the salary, and even their policy on vacation and sick days! For the part time positions, these benefits will be listed differently. They won't include things such as insurance or yearly salary.
Resume
Little Caesars does not require you to have a resume. On the current page that lists the requirements of the job, there will be a button option that says "apply now." Here it will ask whether a resume will be submitted or whether to proceed without one. This gives the applier the option, as many people will want to submit their resume, but some people will not have one to submit.
Applying
Little Caesars job applications have 7 steps. The typical information will need to be filled out; name, address, availability, education, and work authorization status. The application is very clear on what it is looking for and how the information can be submitted easily and clearly. It is a standard application and the applier can put in an application and still turn the job down, if something else comes up.
Working for Little Caesars
Little Caesars is an equal employment opportunity. They do not discriminate against race, sex, or age (as long as you are the proper age to work which is 16+ without a permit). They offer employee training for new hires and give you the proper training before you are expected to commit to the responsibilities.
Additional Information
For questions about specific stores, there are different people to contact. Usually each Little Caesars has their own specific website with contact information listed. This includes the address or phone number, whichever if more convenient for the applier. Little Caesars is easy to apply for and always looking for smiling faces to fill the positions!