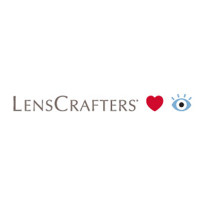 Lenscrafters is the largest chain of eyewear in the United States and is a subsidiary of Luxottica, which is the biggest eyewear provider in the world.  To find out how to apply for Lenscrafters online, follow the link at the bottom of the page to submit your Lenscrafters application today.
The company began back in 1983, started by E. Dean Butler.  Since then it has grown exponentially and now has over 850 different locations across the globe, including a huge 90 just in California.  Its sister companies include Sunglass Hut and Pearle Vision which help to make up the Luxottica family of eyewear providers.
In one store you can find all your eyewear needs.  Qualified professionals are there to give you your eye exam, technicians create your glasses or contact lenses and consultants will help you pick out the frames that match your own personal style.  There is a huge selection of top quality brands for men, women and children.
Both the staff in the store and the blog on their website are there to provide advice on the best way to care for your eyes and your eyewear.  They are able to help with tips such as how to protect your eyes in the sun and in all types of weather and how to cope with staring at a computer screen all day.
Lenscrafters Careers
At their retail locations there are many different Lenscrafters jobs available including Eyewear Consultants, Lab Technicians, Opticians, Production Techs, Managers, Sales Supervisors, Contact Lens Technicians, Optometric Technicians, vacancies in Field Management and positions in Optometry.  Many of these are entry-level positions that won't require experience as full training is provided.
The company headquarters in Mason, Ohio is also accepting applications for its various job opportunities.  There are many departments that you can get involved in including Accounting/Finance, Administration, Business Development, Communications, Construction, Strategy, Design, E-commerce, Facilities, Human Resources, Manufacturing, Marketing, Merchandising, Planning, Procurement, Project Management, Sales, Security and Store Operations among many others.
How old do you have to be to work at Lenscrafters?  You must be at least 18 years old to apply for jobs at Lenscrafters.
The stores are open from 9am to 8pm Monday to Thursday, 9am to 5pm Friday and Saturday, and 12pm to 5pm on Sundays.
Lenscrafters careers come with many benefits including a generous healthcare package, a 401(k) retirement plan, employee assistance program, tuition assistance, paid time off, paid holidays, disability plans and dependent care assistance.  In addition to all of those, employees are also given discounts on products and services and many further training and development opportunities.
Job Descriptions & Salaries
Eyewear Consultant – As an Eyewear Consultant your main responsibilities are towards the customers.  You will greet customers and help them with the services provided in the store.  Consultants assist customers in picking out frames and lenses and helping with any other enquiries they might have.  The typical pay for this position is between $9-12/hour.
Lab Technician – In this part of the industry you will create the high quality eyewear to the exact specifications and needs of the individual customers using every aspect of the Quality Manufacturing Program.  You will be responsible for the upkeep of the laboratory and the tools in it.  This role requires accuracy and the ability to multitask.  The hourly rate is around $12.
Optician – Working in this role you will take the time to get to know customers' needs and accurately supply them with the eyewear most suited to them, explaining the process thoroughly every step of the way.  You will be expected to provide advice to customers as well as keeping precise details of their prescriptions.  The pay is up to $20/hour.
General Manager – The job description for a General Manager requires that you have oversight over all the operational functions of the store, ensuring that staff are providing excellent service from the minute customers walk in the door to the back office administrative duties that ensure the store is performing well.  The salary is up to $60k/year.
Lenscrafters Interview Questions
After you submit your Lenscrafters application, give yourself the best chance of getting the career you want by going over some typical interview questions.
Why do you want to work here?  This is a very standard interview question so make sure you're ready for it.  It's always a good idea to do some research on the company first so you can talk about their values and culture. 
How do you handle conflicting priorities?  Whether you're dealing with multiple customers or multiple orders, you'll need to be able to organize your time effectively.  If you have examples from your previous employment that will provide a much stronger answer.
Can you sell me this pen?  Don't be concerned if you don't have sales experience.  Focus on what the benefits of whatever you're selling are, but always remember to match them to the needs of the customer.
How would you handle a difficult customer?  Again, it's helpful if you have prior experience that you can give examples from, but if not, you need to be able to demonstrate that you can remain calm and professional in any potentially stressful situation.
What are your career goals?  They will be looking for people who are planning on staying with the company for a while.  Set yourself some achievable goals and describe the steps you would take to get there.
Advice For Application Process
By searching for Lenscrafters jobs online you can browse the different jobs they are currently hiring for at all the companies run by Luxottica Retail and apply online.  You can make a direct application for Lenscrafters jobs by filling in the online application form.  Make sure you double-check the information before submitting to see if you have made any mistakes.
As an alternative to submitting a Lenscrafters job application online you can take your resume down to your local store and apply in person by filling in one of the free application forms there.  You can't download a printable application for Lenscrafters.  Keep in mind that they may want to carry out the interview immediately so be prepared for that.
You will most likely be first contacted by phone for a brief, informal interview.  It always helps to have a copy of your resume in front of you for that and the company webpage to refer to throughout, but don't make it obvious that you're doing that.  You will also need to complete a background check.
After you've passed all of those stages you will be invited for a face-to-face interview with a manager.  Make sure you are smartly dressed and well presented when you turn up and give off a good first impression by giving a firm handshake, smiling and making eye contact.  Answer the interview questions in full sentences and speak clearly.
Also See:
Medicine Shoppe: Visit the job application for Medicine Shoppe to apply today.
MAACO: MAACO offers opportunities for both, beginners and experienced roles.
Ferrari: For employment at Ferrari visit the application page.
Ford: Ford offers opportunities for both, beginners and experienced roles.
AutoZone: Use the AutoZone job application to apply here.
Company Links
http://www.lenscrafters.com/lc-us/careers
http://www.lenscrafters.com/lc-us/about-lenscrafters