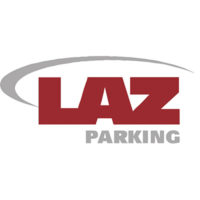 This company is all about parking lots and getting a career in parking people vehicle. This is a company that is above other companies in their category. LAZ Parking is a company that is dedicated to giving their customers and clients the best service they can ever have.
The founders of the company were three friends who grew up together. One of the friends had an idea about a new business he wanted to start. So, in 1981 Alan Lazowski, Jeff Karp, and Michael Harth together created LAZ Parking.
There are over 10,000 people working here in this company.  The company has over 2,500 locations to choose from. There are over 924,000 parking spaces around for their customers. And, there located in 336 cities to choose from and 28 states to pick from.
Working with this company has a lot of benefits for their employees. Some of their benefits include: dental, life insurance, medical insurance, and vision. Another, one is a good spending account and they give their employees discounts. They also, give the best employee recognition for a well done job.
People love to work at this company because of the benefits. They love working there because of the recognition they receive for a job well done. They also love working there for the university the company has which helps them to change their job position.
How old do you have to be to work at LAZ Parking
In order to work there you have to be 18 with a diploma or a GED. You will need a drug test to work there and you need a background check to work there. Those two requirements are mandatory and you have to be 18 years of age to give consent.
LAZ Parking Careers
This company values their employees so much that they created their own university. They also believe in making jobs for their employee's personal growth after they join the company. Another thing about joining this company is once you are in they consider you part of the family.
Valet Attendant:  This position requires you to move people cars and bring them their car back when they are finish.  You will not have supervision sometimes and you must be nice and polite to the customers.
Graveyard Valet Attendant: This position requires you to know the customers by name and greet them. You must help them with any problem they may have. You must also help out with the traffic to keep it moving.
Parking Enforcement Agent: This position requires you to work on any new assignment that may come up. You must issue tickets whenever they are really needed. You must also make sure you do everything within the law so there are no problems with the law being violated.
Seasonal Lot Attendant: This position requires you to take the money and handle all credit card payments. You must be able to work without a supervisor and you must be able to help the cashier when needed. You must be able to fix the equipment whenever it is broken.
Ambassador: This position required you to be nice and polite to all customers and clients. You must also help the client in the parking area and help out with the traffic when needed. And you will not work with a supervisor sometimes.
Attendant: This position requires you to do a lot of cleaning. Such as, cleaning the equipment, sweeping up the trash and cleaning up the garage. You must also take care of all the reports dealing with the money and the credit cards.
Book Keeper: This position requires you to handle all reports and you must post them to. You must take care of all emails that come in and you have to take care of the electronic ones to. You have to take care of the people who join the company online.
Cashier:  You will basically do what all cashiers do which is to handle money. You will also take care of all the paper reports. You will also take care of the parking portion and all of the revenues.
Maintenance: This position requires you to fix everything that is broken. You are also responsible for changing the light bulbs and cleaning everything. You will also be required to wipe everything that is in the office.
Shuttle Driving: This position requires you to help all of the customers and the clients. You must help them by giving them information about where to go if they are visiting. You must have a good record for driving the company truck and you must obey all regulations and driving laws.
LAZ Parking Application
You can apply online just fill out your personal information. After you have completely filled out your information you will be taken to another page so you can schedule your interview. After your interview, you will talk to another manager once you complete this interview you will be hired.
As for the application, you can go to one of the main offices and sign up. You can also go to the website and fill out an online application. If you want to fill it out online and print it out you can do that to. There is no certain way to fill out the online application and they are both accepted.
Be very careful when you are filling out your personal information. Do not give more information than you are asked for. And when you are using a public computer to fill out your online application delete it as soon as you are finished.
Résumés are very important because they are created to help you get a certain job. You should always make sure you know everything on your resume. Your resume should show your potential boss how you can help the company grow.
Interviews can be tricky sometimes and if you do not pay attention it can be over before it is started. So, when you go to an interview pay close attention to the body language. You should also have some interesting questions about the company because that will show your interest in the company.
Facts about LAZ Parking
The company was founded in 1981 by three child hood friends. The culture of LAZ Parking is in the way they treat their employees and their customers. This is what separates them from other companies in the same category.
The news worthy event for this company is that they created their own charity. In the first two years of operation the charity made a lot money to help people. They named the charity LAZ Parking Charitable Foundation. Their employees and customers are very excited knowing they are helping others.
They are known for their charity and they are known for doing valet parking. They have a lot of parking spaces for people to park and they do everything by the book. They also offer one more thing which is shuttle service to their customers.
As for their social efforts LAZ Parking has a website you can go to and see what they are about. You can see their job opportunities and their online application. You can also see their Facebook page and their twitter page.
COMPANY LINKS