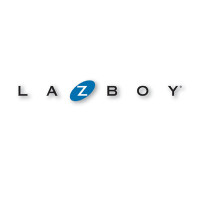 La-Z-Boy is a furniture manufacturer that specializes in home furniture. La-Z-Boy has 3 parts: the Upholstery Group, the Casegoods Group, and the Retail Group. The Upholstery Group manufactures and sells upholstered furniture to stores. The Casegoods Group manufactures and sells wood furniture to stores. The Retail Group is responsible for their own brand's stores. For more information on the La-Z-Boy application, follow the link below.
Founded in 1928 by Edward M. Knabusch and Edwin J. Shoemaker, these cousins had decided to invest in a furniture business with the intent of making a chair for "nature's way of relaxing". They invented a reclining, wooden-slat porch chair. They then upholstered the chair, making a piece of furniture to enjoy all day long at home. They held a contest to name the chair, and La-Z-Boy became its name.
After years of only creating recliners, in 1969 they started to create other types of furniture including reclining sofas, sleep sofas, as well as stationary sofas and chairs. La-Z-Boy is currently headquartered out of Monroe, Michigan, and has over 11,000 employees. They have over 70 of their own retail locations, in addition to selling their furniture at other retailers as well.
This is a company that believes in corporate responsibility. They are partnered with the Ronald McDonald House, providing furniture for the charity locations to make the locations as comfortable as the family's own home. They are looking for employees that have great sales and customer service skills, as well as sharing this company's passion for helping their local community.
La-Z-Boy Careers
La-Z-Boy offers a variety of career opportunities in their corporate office, retail stores, and manufacturing sections. This company offers growth and advancement opportunities for their employees. The retail store offers entry-level positions for people to get their foot into the company. Some positions include interior design assistant, sales associate, and store manager.
The corporate office offers a wide variety of positions so that potential job seekers can find positions that are a good fit for their skills. The same applies for their manufacturing levels. At the corporate office, a person can find positions in marketing, human resources and administration. At the manufacturing sector, they can find positions as an operations manager or operations associate.
The different positions at this company have a different set of requirements. Entry-level positions may only require a high school diploma or equivalent with only a little experience. Higher level positions may require a college degree and several years of experience. How old do you have to be to work at La-Z-Boy? The minimum age of employment is 18 years of age.
La-Z-Boy offers competitive wages for their industry. Employee eligibility for benefits can depend on hours worked weekly and job title. Some benefits include health insurance, dental and vision plans. They also offer paid time off, competitive wages, and profit sharing opportunities. Other benefits include 401(k), as well as training and opportunities for advancement.
The hours of operation can vary depending on location and holidays. Some holidays may cause closures, while some may have extended hours. For more information on hours of operation, contact your nearest location for details. In general, hours of operation are Monday through Saturday from 10:00am to 9:00pm and Sunday from 12:00pm to 6:00pm.
Job Descriptions & Salaries
Sales Associate- A sales associate is responsible for assisting customers on the store floor. They are tasked with helping the store meet sales goals. They are also responsible for furniture handling, cleaning duties, inventory management, clerical duties, and store line up execution. The sales associate must accurately fill out order information, handling customer transactions, and set up deliveries. A sales associate may earn around $11 per hour.
Interior Design Associate- An interior design associate is responsible for working closely with the designer. They will help customers in the design center and even at the client's home in order to create individualized design solutions to sell products and services to customers. They will assist with space planning, fabric coordination, and product selection. An interior design associate may earn around $10.60 per hour.
Sales Lead- A sales lead will perform all of the same duties as a sales associate. They are responsible for training new sales associates. They will assist the store manager and sales manager in whatever tasks they are assigned. When no other manager is in the store, the sales lead will take over managerial duties in the store. They will ensure customer satisfaction. A sales lead may earn around $34,000 a year.
Store Manager- A store manager is responsible for running the daily operations of the store as stated by the corporate office. They must ensure that their store achieves sales goals and meet budget requirements. They will conduct job interviews for potential candidates and will schedule their staff. A store manager may earn around $51,000 a year.
La-Z-Boy Interview Questions
These are some questions that you may be asked during your La-Z-Boy job interview.
Why do you want to work at La-Z-Boy? The interviewer is looking for an answer that is not "because you were hiring". The interviewer is looking for someone who is serious about working at this company. Discuss what about this company was enticing to you and caused you to apply.
Do you have a background in sales? The company is looking for employees that can move products. The interviewer wants to see if you have the skills to do this. Discuss any previous experience that you may have that relates to sales.
Why should we choose you over the other candidates? With as many applicants as this interviewer has to see, they are looking for someone that stands out. This is your opportunity to discuss any
What is your biggest weakness? The interviewer wants to see if you are able to self-critique to see if you can handle constructive criticism. Be honest, and discuss what you feel your biggest weakness is and how you try to overcome it.
How do you feel about commission based salaries? Sales based positions at this company get added income with commissions; otherwise the wage is around minimum wage. The interviewer wants to make sure that you understand that before you get into the position.
Advice for the Application Process
If you want to know how to apply at La-Z-Boy, it is as simple as filling out an application form and applying directly online at La-Z-Boy jobs online. You may also fill out an application form at the location nearest you. There are no places to find downloadable applications or printable applications online.
You can easily look through the job descriptions and responsibilities on the company website. This will help you find a position that you are qualified for. When filling out your application, it is important to follow the directions giving and recommended that you submit an updated resume along with your application.
It can take up to a month or two for this company to get back to you. If more time than this has passed, you should contact the location that you applied at to speak with the hiring manager. They will let you know the status of your application and if they are even still hiring for that position.
Dressing professionally and practicing for your interview are two perfect ways to have a successful interview. If you dress professionally will give the interviewer a positive first impression of you and practicing will help you be more confident and articulate for your interview. Your interview is the only thing standing between you and the job that you want, so take it seriously.
Also See:
OfficeMax: See our resource page for more information on OfficeMax careers.
Farmers Insurance: Farmers Insurance offers opportunities for both, beginners and experienced roles.
Rent-A-Center: Rent-A-Center offers opportunities for both, beginners and experienced roles.
Certapro Painters: See our resource page for more information on Certapro Painters careers.
State Farm: Checkout the application page for work at State Farm.
Company Links
http://www.la-z-boy.com/About/Careers/?WT.ac=sidemenu