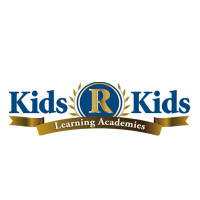 Kids R Kids opened its doors for the first time 30 years ago, but founders Pat and Janice Vinson opened their first preschool in Georgia in March of 1961. The Vinsons got into the childcare industry because of their pure love for children. A Kids R Kids application can be found at the end of this page, but searching by franchise location is the best way to find Kids R Kids jobs online.
Kids R Kids was founded on strong values, and built on the principle "Hug First, Then Teach." From their first daycare, they have put an emphasis on providing a well-rounded experience for the children in their care focusing social, physical, emotional, and intellectual development. Their teachers are dedicated to utilizing individualized guidance and involving families in children's progress.
The original Kids R Kids was opened in Doraville, Georgia three years before Pat Vinson sold the first franchise in 1988. They have since franchised 157 locations across the United States, and recently opened a business center in China. Their first international establishments are set to open September 2015 in Beijing and Shanghai, marking the first privately held preschool franchise in mainland China.
Kids R Kids jobs are ideal for passionate teachers looking for unparalleled professional environments where the children come first. For those interested in opening a franchise, there is extensive information on the Kids R Kids website.
Kids R Kids Careers
Kids R Kids jobs vary greatly in the level of commitment and responsibility. Each franchise location handles its own hiring process, and they all have different employment opportunities available. Some of the more involved positions requiring various certifications available are Assistant Director, Teacher (at many different levels), and Curriculum Writer, and Bus Driver. Typically, the only positions available that does not require special certifications or licenses are Custodian and Cook. 
How old do you have to be to work at Kids R Kids? You must be at least 18 years old to apply for a job, but it is important to keep job-specific licensing and certification in mind when looking into Kids R Kids application for employment.
Employees enjoy a fixed schedule for most positions as well as paid vacations. The business also offers holidays and weekends off, so staff members are able to achieve a satisfying work/life balance. The benefits and salaries vary based on the location, experience and responsibilities. However, compensation is on par with industry standards.
Initiating the application process depends on whether your interest lies in working at a specific preschool or in the corporate office in Duluth, Georgia. For administrative positions in the company headquarters, simply follow the Kids R Kids application link at the bottom of the page. If you are interested in one of the many roles offered at their daycare centers, then you can search locations by state to view site-specific opportunities. Preschool careers are available in New Jersey, North Carolina, South Carolina, Georgia, Ohio, Tennessee, Kansas, Virgina, Texas, Colorado, Florida, Nevada, Illinois, Kentucky, Missouri, and Georgia.
Kids R Kids Job Descriptions
Assistant Director – This is a management position ideal for someone interested in helping to oversee every aspect of a child care center. Job requirements include director credentials, computer skills, a clean record, and a positive attitude. Compensation for this role is typically almost 30k annually.
Teacher – Teaching is the perfect position for anyone looking to work directly with children. Teachers are expected to maintain tidy classrooms, responsibly watch over the children, and communicate efficiently and warmly with children, parents, and coworkers. A bachelor degree in Early Childhood Education with extensive childcare experience are required. Expected salary is generally over 20k.
Curriculum Writer – Curriculum Writers create the engaging content that drives the classroom experience at the schools. Meeting deadlines, innovation, collaboration, and computer proficiency are paramount for this job. A four year degree and at least five years of education experience is needed as well. Salary is often dependent on experience, but ranges from 20-30k.
Teaching Assistant – This is an ideal role for someone with a passion for working with children, but with less experience than is required to take a more involved position with the company. A bachelor's degree is still necessary, but minimum experience is around two years. Hourly wages start around $9.00 with room to grow within the business.
Bus Driver –  Bus drivers are the beginning and end of many children's school days. They are required to have a CDL license and a spotless driving record. Applicants should maintain a professional appearance, and enjoy working with children. Drivers are paid a competitive hourly wage with opportunities for raises.
Kids R Kids Interview Questions
Here are a few questions you can expect to answer in an interview.
What attracted you to apply for this position? As with most interviews, the company will want to know why you want to work specifically for them. Be sure to mention that you love being around children, and talk about helping to build a better future though the youth. 
How much experience do you have in childcare? Speak to the number of years and roles you have fulfilled in the childcare industry. It can helpful to have an anecdote or two ready about times in your career that were particularly touching or enjoyable. 
Are you state certified to work in a child care facility in this state? Different states have various certifications for working with infants. Be sure to know how to get certified, as well as how long it will take, if you are not already. Keep in mind also that companies in this industry must perform rigorous background checks.
How are your organizational skills? Let's face it. Children are down right messy. It takes great organization to keep a preschool from falling into chaos. Have a few examples of organization techniques ready to impress the interviewer.
What is your favorite part about working with children? This question is a good time to show that you are looking for more than just a career. Reiterate that you believe caring guidance early in life will help make the future world a better place.
Advice For Application Process
A Kids R Kids job application online is the first step of the process. You may also find a printable application form if you prefer something tangible. A printable application for Kids R Kids can be found through a download application form link on any individual location's website. Either way, make sure you fill out the application with as much detail as possible highlighting pertinent education and experience.
Though it can seem redundant, make sure to include an up to date copy of your resume with your application form. Online application is generally preferred to direct application, so try to apply online if possible. However, taking a physical copy of your application and resume to a local franchise may stand out in this digital age.
Now that you know how to apply for Kids R Kids careers online, it is important to get ready for the interview. This important meeting is your chance to stand out from the crowd. Do as much research as you can on both the specific place and career you will be interviewing for.
Dress for success. It's an old cliche, but a reliable one. All positions require a professional demeanor and appearance, so make sure you look the part. Arrive 10-15 minutes before your interview time, and greet the interviewer with a genuine smile and a firm handshake. Keep the sample interview questions above in mind, and win them over with your shining personality.
Also See:
Packaging And Shipping Specialists: Visit the Packaging And Shipping Specialists application.
Petland: For employment at Petland visit the application page.
Kindercare: For career opportunities, fill out the Kindercare online application.
The Learning Experience: Visit the job application for The Learning Experience to apply today.
OnTrac: Visit the OnTrac application.
Company Links
http://www.kidsrkids.com/job-opportunities/
http://www.kidsrkids.com/hug-first.php