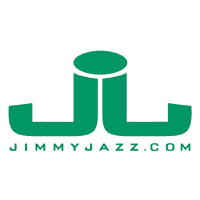 Jimmy Jazz is an urban streetwear and footwear company headquartered in Secaucus, New Jersey, USA. In the 1980s, founder and CEO James Khezrie noticed a greater demand in New York City for popular menswear styles. He went after the market and opened his first store in Manhattan in 1989, naming it after his favorite song by The Clash, a punk rock band popular in the late 1970s.
Today there are over 170 Jimmy Jazz and subsidiary retail locations located around the United States. The stores feature many popular streetwear and footwear brands like Nike, Adidas, Levi's and Jordan. The retailer is often found in shopping malls and also has street locations.
The company runs a lifestyle blog as part of their website. The blog features news articles about music artists and fashion. Here customers can also find news about the retailer, including store events like grand openings, longer store hours, and in-store DJs. The "Style Shots" section of the blog features outfit ideas and product recommendations pulled from the store's merchandise.
The retailer works regularly with celebrities on promotional campaigns. Sports and music celebrities come by for in-store meet-&-greets and autograph signing. Participants have included Pee Wee Kirk and French Montana, among others.
The company markets itself via other channels, for example via sponsorship campaigns. They have sponsored interviews with celebrity stylists on the television channel BET and have also sponsored charity events such as the Charlie Fernandez "I can do better" Youth Basketball Charity Event. The company has a strong and friendly presence among its target demographic, young urban shoppers.
Jimmy Jazz Interview Questions
Is money or work more important to you? The answer is always the work. If you say the money, you won't sound like the kind of person that many companies will want to hire. Of course, the money is important, but it shouldn't be the most important thing about a job, or you will never be happy in any job.
What kind of salary are you looking for? The best way to answer this question is to turn it into a question for the interviewer. You don't want to miss out on a position that you really want, because the interviewer isn't satisfied with what you want for a salary. Depending on what they answer, you will know what they are looking at giving and can see if you want to accept a position with that salary range.
In the last year, what have you done to improve your knowledge or skills? Your answer should focus on things that you have learned to improve yourself on the job. If you taught yourself something new, took a class, or asked for additional training on something, those are great things to mention during your interview. You can also say that you spent a lot of time practicing a previous skill to sharpen it, if that is more accurate.
Can you tell me a little about yourself? This is one of the most common interview questions, because it helps the interviewer get to know each candidate on both a personal and professional level in a really short amount of time. Some interviewers may want you to stick with professional answers, but others may take this as an opportunity to learn more about you on a personal level, as well. Have something prepared when you show up to the interview, but don't let it sound rehearsed.
Company Links
http://www.jimmyjazz.com/careers