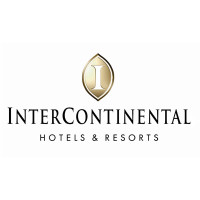 InterContinental is one of the many brands run by The InterContinental Hotels Group, otherwise known as IHG, which is a hotel company operating across the world.  To find out how to apply for InterContinental online, follow the link at the bottom of the page to see the different career paths available and to start your InterContinental application.
The company has a long history, first starting out as a Brewery company all the way back in 1777.  The InterContinental brand was established in 1946 as a division of PanAm airways.  The company headquarters are in Denham, UK with the American head office located in Dunwoody, Georgia.  There are also head offices in Singapore and in China.
The brands currently owned by IHG are Candlewood Suites, Crowne Plaza, Holiday Inn, Hotel Indigo, InterContinental and Staybridge Suites.  There are also plans for new brands including Even Hotels, a brand focusing on health and wellness, Hualuxe, a new luxury brand to be located in China and Kimpton Hotels, a brand acquired last year.
InterContinental Hotels and Resorts has over 180 locations in more than 60 countries across the world with over 50 more hotels currently in development.  They have amenities for travellers and business clients including several spa locations.  The hotels range between historic hotels, city hotels, resorts and new hotels to cater for a wide variety of guests.
InterContinental Careers
There are many different job opportunities available in the different locations.  They are hiring for service and hospitality staff, for Front Desk and Reservation Agents, Night Auditors, Housekeeping and Laundry staff, Room Attendants and for Managers.  Many of these are entry-level opportunities and won't require much experience although it will be necessary for managerial roles.
There are also InterContinental jobs available in the corporate side of the industry through their parent company IHG.  The departments that you can submit applications to will include Finance and Accounting, Administration, Human Resources, IT, Operations, Sales and Marketing amongst others.  For these roles you will often need a relevant degree.
How old do you have to be to work at InterContinental?  You must be at least 18 years old or over to apply for jobs at InterContinental.
There are many benefits to InterContinental careers for all eligible employees.  The typical benefits that are included are health insurance packages with medical, dental and vision insurance, short and long term disability and a company-matched 401(k) retirement plan.  You may also be entitled to tuition reimbursement as well as discounts on hotels and travel.
The hours of operation are 24 hours a day, 7 days a week.  You will need to check your exact job description to find out your individual working hours.
Job Descriptions & Salaries
Front Desk Agent – Front Desk Agents will be required to have a good knowledge about the services offered in the hotel.  It will help if you are already familiar with hotel software and reservation processes. Customers will often ask you to make recommendations about things to di in the local area.  The pay rate for this position is between $8-15/hour depending on experience.
Night Auditor – Night Auditors will keep the front desk staffed during the evenings and nights and answer guest enquiries.  Additionally you will also need to analyze financial dealings and ensure compliance with all the necessary standards.  You will need to prepare documentation and carry out analysis.  The pay is usually $11/hour.
Laundry Attendant – The responsibilities of a Laundry Attendant are fairly standard and will include washing, drying, ironing and sorting the linens of the hotel.  There will be strict hygiene and cleanliness policies that you must follow to ensure everything is up to a certain standard. This job is usually paid at minimum wage. 
General Manager – General Managers will need to be able to manage the performance of all parts of the hotel including the bar, front desk, rooms and all other services and ensure that all areas are working well.  Your responsibilities will include hiring and training staff in providing excellent customer service.  The salary for this role starts at $60k/year.
InterContinental Interview Questions
Give yourself the best chance of employment by practicing some common interview questions after you submit your InterContinental application.
Why do you want to work here?  You should always carry out some research on the company and their values before you get to an interview.  Try to be specific about why you want to work with this particular company. 
Tell me about yourself.  Always make sure that you talk about your relevant experience and skills that make you an ideal candidate for InterContinental jobs.  Make sure that you don't get too far off topic.
How would you deal with an angry customer? If you have an example of when you have handled a similar situation in your previous employment experience then describe the scene here and what the results were. 
What is your biggest weakness?  Most people don't want to talk about their negative points in an interview, but the way to get around it is to talk about what you have been doing or could do to improve.
What is your availability?  In hotels they will often have specific shifts that they need to fill so ensure that you have your availability worked out before you get to your interview.
Advice For Application Process
If you want to make a direct application to a local hotel, it is best to contact them in person or take your resume down there to request a free application form from the manager. Make sure you are properly presented to meet the manager.  There isn't an option to download a printable application for InterContinental.
If you want to apply online for jobs at any other locations or if you are interested in corporate or other roles with IHG, either search InterContinental jobs online or use the provided links below.  Their online application form is fairly standard; simply enter your experience and details to submit your InterContinental job application online.
When you meet the person who is interviewing you, make sure you have a firm handshake, make eye contact and smile.  Maintain a positive attitude throughout to show your enthusiasm for the job.  Appearances can go a long way in the hotel industry so even if you're applying for entry-level jobs make sure you show up to your interview smartly dressed and well prepared.
When you answer questions in an interview a good technique is to always try and give specific examples to demonstrate your points whenever you can and impress the hiring manager.  Sometimes it may be necessary to follow up by phone or email after your interview to check the status of your application.
Also See:
The Ritz Carlton: Visit the The Ritz Carlton application.
Baymont Inn And Suites: Visit the job application for Baymont Inn And Suites to apply today.
Staybridge Suites: Checkout the application page for work at Staybridge Suites.
La Quinta: Visit the La Quinta application.
Super 8: See our resource page for more information on Super 8 careers.
https://www.youtube.com/watch?v=4JDK49W3ldY
Company Links
http://www.ihgplc.com/index.asp?pageid=2