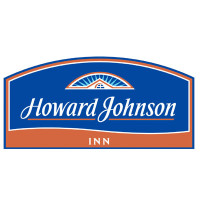 Howard Johnson's, also known as HoJo, are a chain of hotels, motels and restaurants that are wholly owned and operated by the Wyndham Worldwide company.  To find out how to apply for Howard Johnson's online, follow the link at the bottom of the page to find out what different types of job opportunities are available and to get started on your Howard Johnson's application.
Wyndham Worldwide was founded in 2006 and includes other hospitality brands such as Days Inn, Ramada, Travelodge, Knights Inn, Baymont Inn and Suites, Hawthorn Suites, Microtel Inn and Suites, Super 8 and Wingate by Wyndham.  Howard Johnson's restaurants began in 1925 and the first motor lodge was opened in 1954.
The restaurants were the largest chain in the United States in the 1960s and 1970s, but now there are only two restaurant locations still operating.  There are over 430 hotel locations in many different countries across the world.  In the US, there are hotels in 45 states as well as Puerto Rico.
HoJo is also partnered with children's charity, Starlight, which aims to improve the lives of children and their families around the world.  The charity especially focuses on the health of children and providing services to both them and their families.  Howard Johnson's run the Give Happy campaign that recently donated tickets Harlem Globetrotter games.
Howard Johnson Inn Careers
There are many different Howard Johnson's jobs based in their various hotel locations including Front Desk Representatives, Housekeepers, Laundry Operatives and Managers.  Many of these positions are entry-level and so will only require minimal experience, although managerial positions will require experience and a proven track record in a similar role.
There are many Howard Johnson's careers in the corporate offices leading to many different professional areas.  They company is accepting applications and hiring for positions in Sales, Business Development, Marketing, Human Resources, Property Systems, Finance and Accounting and others.  For these roles you may need a college degree in the field to make a direct application.
How old do you have to be to work at Howard Johnson Inn?  You must be at least 18 years old or over to apply for jobs at Howard Johnson's.
The benefits to Howard Johnson's jobs will include medical, dental, vision and life insurance as well as flexible spending accounts and other services depending on your personal circumstances.  Employees will also be entitled to a 401(k) retirement plan matched by your employer.  Other perks will include paid leave and vacations as well as other optional extras.
The hotels are open 24 hours a day, 7 days a week so you will need to check your specific job description for your individual working hours.
Job Descriptions & Salaries
Guest Services Agent – Guest Services Agents have a variety of different responsibilities such as greeting guests when they come in and processing guests checking in and out procedures, handling transactions and answering customer enquiries.  It will help if you have local knowledge about the surrounding area.  The average pay is between $8-10 an hour.
Housekeeper – Housekeepers are required to undertake the duties of ensuring that every room is cleaned every day and is subject to a thorough cleaning process upon the checkout of the guests.  You will need to restock certain items in the rooms and check that everything is working properly in the rooms. Housekeepers are generally paid at minimum wage.
Laundry Attendant – The responsibilities for those working in the laundry department of the hotel are usually centered around collecting the dirty linens such as bed sheets, towels and other linens throughout the hotel. You will be responsible for washing, drying and ironing the sheets, towels and other laundry.  This role is normally paid at minimum wage.
General Manager – The career of a General Manager is a very demanding one and that requires people who can multitask efficiently and have good organizational skills.  Your duties will involve hiring and training new staff as well as monitoring the performance of the existing staff.  You will liaise with the corporate offices to ensure all standards are met.  The salary is on average $54k/year.
Howard Johnson Inn Interview Questions
Once you have submitted your Howard Johnson's application, make sure you're well prepared for your interview by practicing the answers to some common questions.
Why do you want to work here? You'll need to do some research on the company before your interview so that you can give a positive answer to this.  It helps to be prepared for this question as it will most likely be the first thing you are asked. 
What are your career goals?  They will be looking for people who want to grow through their employment, but make sure your goals are realistic and talk through the steps you would take to get there.
How would you deal with an angry customer? Customer service skills will be a very important part of many jobs in the hospitality industry and so you will need to able to handle situations like this in a calm and professional manner.
What is your greatest strength?  When you answer this question make sure you choose something that is related to skills that you will need in the position.  Every answer you give should demonstrate why you are right for the role.
Tell me about your customer service experience.  Remember to give positive examples about your past employment experience and also give details about your duties and job titles.
Advice For Application Process
To submit a Howard Johnson's job application online, begin by searching Howard Johnson's jobs online or follow the links below to find the careers webpage of their parent company, Wyndham Worldwide.  There you can apply online for the various corporate opportunities by filling in their online application form with your details and experience.
If there is a specific local hotel that you want to submit applications to you can go down there in person with your resume and request a free application for any available positions they may have there by talking to the manager.  There isn't an option to download a printable application for Howard Johnson's.
The entire application process will probably take less than a month for hourly positions and a bit longer for corporate roles.  After they receive your application they will invite you for an interview.  It's also always a good idea to bring a copy of your resume with you and make sure you are smartly dressed and well presented.
It's important to take your time when answering questions and to think through your answers and to speak clearly.  Answer in complete sentences and try to give specific examples from your experience when you can.  It is sometimes necessary to follow up after the interview to check on the status of your application.
Also See:
Quality Inn: For employment at Quality Inn visit the application page.
Red Roof Inn: Red Roof Inn offers opportunities for both, beginners and experienced roles.
Travelodge Hotels: Visit the Travelodge Hotels application.
DoubleTree: DoubleTree offers opportunities for both, beginners and experienced roles.
Homewood Suites By Hilton: Homewood Suites By Hilton offers opportunities for both, beginners and experienced roles.
https://www.youtube.com/watch?v=4JYM4T4fp5s
Company Links
http://careers.wyndhamworldwide.com/explorecareers/howard-johnson/listings
http://www.hojo.com/about-us/about-hojo